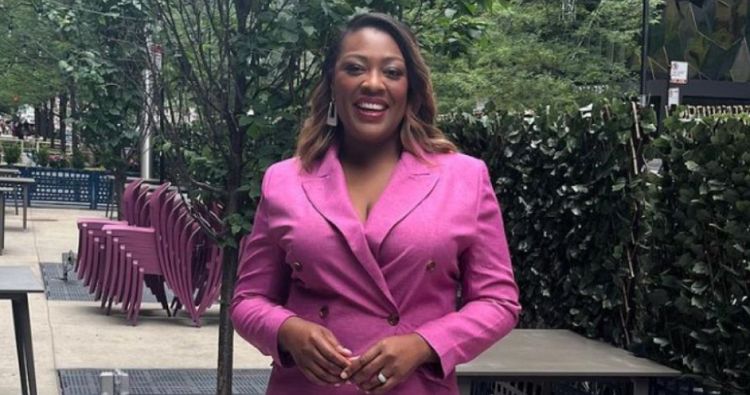 To some people, cooking is just a necessary chore. However, for lots of people out there cooking is a creative form of self-expression. As a professional chef, Tiffany Derry is part of the latter group. Her cooking skills have introduced her to people across the globe and have even turned her into a reality TV star. Tiffany has appeared on several shows over the years including Top Chef, Bar Rescue, and Chopped. Not only has she already accomplished lots of impressive things, but the future is looking extremely bright for Tiffany. Perhaps one day she'll even have her own show. Keep reading to learn 10 things you didn't know about Tiffany Derry.
1. She's Passionate About Human Rights
Tiffany has built a large following throughout her career, and she isn't afraid to use her platform to share things outside of the culinary world. She is the kind of person who isn't afraid to speak up about the things she believes in which includes the fight to end racism.
2. She Likes to Travel
Inspiration is one of the most important parts of being a professional chef, and traveling to different parts of the world is one of the best ways to get inspired. In addition to traveling across the United States, Tiffany has been fortunate to visit lots of countries including Thailand, France, and Mexico.
3. She Is From Texas
Even though she does lots of traveling, Texas will always hold a very special place in Tiffany's heart. Tiffany was born and raised in the Beaumont, Texas area and she is very proud of her southern roots. In fact, many of the dishes she makes heavily reflect where she's from.
4. She Started Her Career in the Food Industry as A Teen
Tiffany has been in the kitchen for more than half of her life. She got her first taste of the food business when she got a job at IHOP when she was just 15 years old. It didn't take her long to realize that she wanted to stay in the industry. Not long after, she earned her seafood training from Houston's Pesce Restaurant.
5. She's a Formally Trained Chef
There are lots of chefs in the reality TV world who, while great at what they do, don't have any formal training. That isn't the case for Tiffany, however. Once she decided that she wanted to be a chef, she wanted to do everything she could to sharpen her skills. She studied at The Art Institute of Houston where she earned an associates degree in culinary arts. I think we can all agree that her training has gone to good use over the years.
6. She's An Award Winner
When you really love what you do, it's always nice to have your hard work and talent recognized by other people in your industry. This is especially true for very competitive spaces like cooking. In 2013, she won an award from the Association of Private Sector Colleges and Universities. Hopefully, there will be more awards in her future.
7. She Likes Her Privacy
Tiffany has been in the public eye for several years now, but she has never been the kind of person who likes to put all of her business on display for the world to see. Instead, she has chosen to keep many of the details of her personal life away from the spotlight.
8. She's an Entrepreneur
With all of the skills she has in the kitchen, we know that Tiffany has the creative side down to a science. However, she's also doing well on the business end, too. She founded her company, Tiffany Derry Concepts (TDC) in 2013 and she also owns two restaurants in Texas.
9. She's All About Positivity
Life is full of ups and downs and it can be very difficult not to let the tough times derail you. However, no matter what Tiffany goes through she always does her best to maintain a positive attitude. This is also something she likes to spread to the people she comes in contact with. There's no doubt that having this kind of mindset has helped her tremendously throughout her career.
10. She Has a Great Sense of Style
Don't get it twisted. Just because Tiffany spends most of her time in the kitchen doesn't mean that she doesn't clean up nicely. Not only does she serve great food, but she also serves great looks. She has a good eye for fashion and she loves expressing herself through her clothing. Just like her style in the kitchen, Tiffany isn't afraid to experiment with bright colors and bold patterns.
Tell us what's wrong with this post? How could we improve it? :)
Let us improve this post!