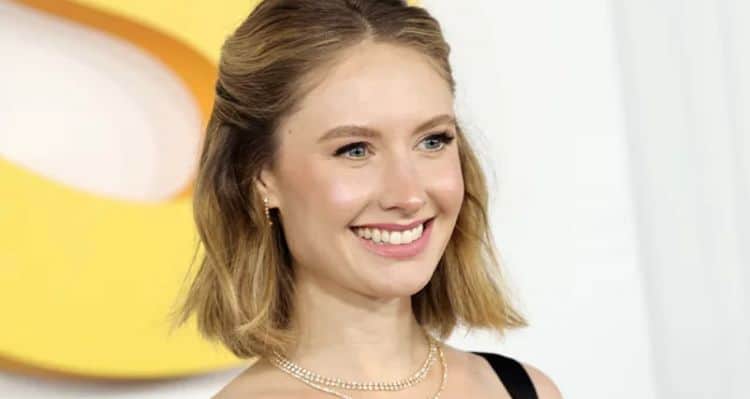 Caitlin Thompson has been gracing our screens for over a decade, but it was her role as Madison in the hit TV drama This Is Us that truly catapulted her into the spotlight. As the show comes to an end after six incredible seasons, let's delve into 10 lesser-known facts about this talented actress.
1. Hailing from the Heartland
Born and raised in Ohio, Caitlin Thompson's early life remains somewhat of a mystery. While Ohio has its charms, it's not exactly the ideal launching pad for an aspiring actor's career.
2. Embracing Family Life
Caitlin's character Madison has experienced quite the journey on This Is Us, evolving from a single woman to a mother and wife. In real life, Caitlin can relate to these family dynamics, as she has been married to writer/director/producer Dan Fogelman since 2015, and they share a child together. Dan is also one of the writers for This Is Us.
3. A Stuntwoman in Disguise
Don't be fooled by Caitlin's delicate appearance – she's tougher than she looks. According to her IMDB page, she performed a stunt in the 2018 TV movie Christmas Perfection, in which she also acted. This remains her only stunt credit to date.
4. A Private Persona
Caitlin prefers to keep her personal life under wraps, a trait she shares with her husband. While she occasionally posts family photos on social media, much of her online presence revolves around her work on This Is Us.
5. A Passion for Horseback Riding
Despite her career in the entertainment industry, Caitlin enjoys the simpler things in life. In her free time, she loves being outdoors and riding horses is one of her favorite pastimes.
6. A World Traveler
Caitlin is determined to explore as much of the world as possible. Over the years, she has traveled extensively, both within the United States and internationally.
7. A Budding Writer
While Caitlin is best known for her acting, she has other talents she'd like to share. Her Instagram bio reveals that she is a writer, although she has yet to publish any written work or receive screenwriting credits.
8. A Human Rights Advocate
Caitlin uses her social media platform to voice her opinions on important issues, such as women's rights and ending gun violence. She is passionate about standing up for what she believes in.
9. A Keen Photographer
While Caitlin is no stranger to being in front of the camera, she also enjoys stepping behind the lens. Her Instagram profile showcases her photography skills, which perfectly complement her love for the outdoors.
10. A Devoted Dog Lover
The bond between humans and dogs is truly special, and Caitlin is no exception to this. She has two adorable fur babies, who frequently make appearances on her Instagram account, although they don't have their own profiles.
Tell us what's wrong with this post? How could we improve it? :)
Let us improve this post!