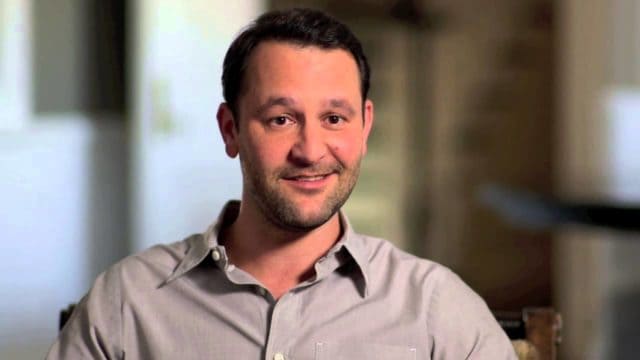 Best-known as the screenwriter of the 2006 Pixar movie 'Cars' and the 2009 Disney movie 'Tangled', Dan Fogelman is a famous American screenwriter and film producer. He was born in New Jersey on February 19, 1979. In addition to these, he has worked on many other movies and on an extensive list of television series. He attended Pascack Valley High School and then began his career in the media industries in his early twenties. Despite his prominence in the film and television industry, there are many things that people do not know about this famous producer and screenwriter. Here are five interesting facts about Dan Fogelman.
1. He Has Used his Parents as Inspiration for His Characters
Fogelman has used his own personal experiences when writing movies and has even used his parents as inspiration for his characters. While growing up, Fogelman's mother, Joyce, took him on a road trip to Las Vegas from their home in New Jersey. This memory was the basis for the 2012 comedy 'The Guilt Trip'. This starred Barbara Streisand and Seth Rogen in the roles of a mother and her son who take a road trip together. Fogelman is the creator of the TV sitcom 'The Neighbors'. The father in the show is named Marty after his own father.
2. He Has Directed Two Movies
Although he is best-known as a producer and screenwriter, Fogelman has also dabbled in directing. He made his directorial debut with the 2015 movie 'Danny Collins', which he also wrote and produced. The second movie that he wrote, produced and directed was 'Life Itself' which is set for release in 2018.
3. He Provided the Voice for One of His Characters
He is credited as an actor in one of his films as he provides a voice. This was for the 2008 film 'Bolt' and he provided the voice of a character called Billy. Others who lent their voices to this movie include John Travolta, Susie Essman, Mark Walton, and Miley Cyrus. The movie was directed by Byron Howard and Chris Williams.
4. He Is Married to Caitlin Thompson
He has been married to Caitlin Thompson since June 13, 2015. Thompson is an actress who was born in Avon Lake, Ohio, on July 1, 1987. She starred in 'Crazy, Stupid, Love', which was released in 2011 and is one of the movies written and produced by Dan Fogelman. Other movies in which Thompson has roles include the 2012 movie 'Walking the Halls' and 'Chapman', released in 2013. Fogelman co-wrote this animated comedy adventure movie with Chris Williams.
5. He is the Creator of 'This Is Us' and 'Pitch'
Two of the best-known television series created by Dan Fogelman are 'This Is Us' and 'Pitch'. Comedy-drama 'This Is Us' was first shown on NBC on September 20, 2016. Stars of the series include Milo Ventimiglia, Mandy Moore, Sterling K. Brown, and Chrissy Metz. 'Pitch' was a drama series shown on Fox between September 22 and December 8, 2016. Some of those who starred in this series were Kylie Bunbury, Mark-Paul Gosselaar, Mark Consuelos, and Mo McRae. Unfortunately, the show was canceled after just one season despite positive reviews from television critics.
Tell us what's wrong with this post? How could we improve it? :)
Let us improve this post!