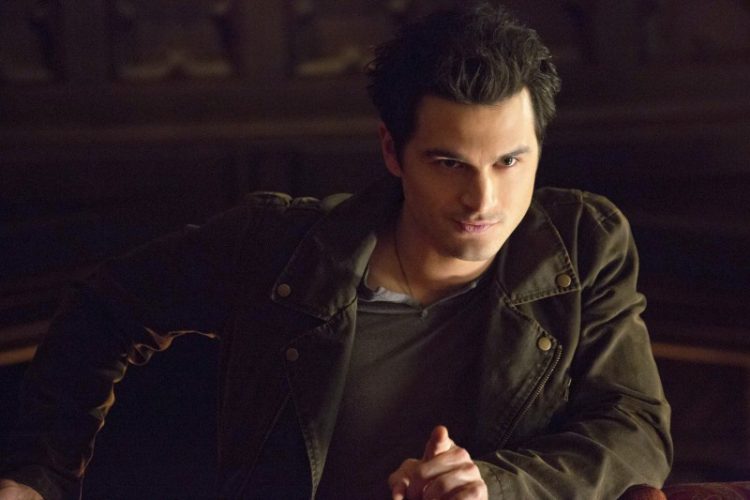 Michael Malarkey is an actor and musician who tries to keep both of his talents separate. As an actor, he looks up to Tom Hardy, whom he believes to be the best actor of the younger generation. Additionally, since Michael appreciates poetry, he relies on it whenever he writes his song. Besides his career, he is a family man with two sons. Here is more about him that you might now have known.
1. He fell in love with music at a young age
When Michael was still a young boy, he used to listen to the radio, which sparked his interest in music. From then on, he became hooked and gravitated towards punk rock and hardcore music. Therefore whenever he could get a chance, the young boy then would go to music stores and talk to employees, picking their brain on what they knew about the subject. He even started going to shows, and when he graduated from high school, the passion for music led him to start a band as a singer since by then, he could not play any instruments.
2. He taught himself how to play the guitar
Michael was a band member of Shadyside and Pawnamia, but with time, the lack of creativity in the lyrics made him want to venture out and create his own music. Therefore when a friend gave him an electric guitar, Michael got himself a small amplifier and distortion pedal. He taught himself how to play bar chords, and within no time, he was playing heavy music.
3. He thinks of songwriting as poetic journalism
Michael's grandfather influenced him to love poetry, and since, as a young boy, he lived in Camden, Michael would sit by the canal and write in his notebook, which had become his constant companion. He admitted that he used to describe in prose form whatever he was feeling and seeing and using gonzo journalism, having been impacted by Hunter S Thompson. Now a songwriter, the musician, also thinks that lyrics are poetic journalism through which he makes sense of life honestly and creatively. Still, he credits growing up in Camden as having influenced him as an artist since he was interested in all that was happening.
4. His biggest obstacle as an artist
Suzy Kassem once said that doubt has killed more dreams than failure ever will, and Michael can attest to this. He said that when he was growing up, he was taught to be competitive, which he now admits is more detrimental than helpful. In his opinion, competition results in comparing yourself to others instead of focusing on bettering yourself to reach your full potential. Once you feel that others are better than you, you start doubting yourself and the gifts you have, as he told Swansea Student Media.
5. His wife is his best critic
Michael's wife is also an actress, and one thing he is grateful for is that he found someone who tolerates and understands him. She gets that he has to be away from home most of the time and knows when he is not entirely dedicated to his craft. Michael trusts his wife so much that he gives her his audition tapes to listen and pick the best. Best of all, she helps him with his lines and tells him where he needs to improve.
6. He hopes to be a producer/director
Michael has already proven he has a creative streak in his genes through his songwriting and acting skills. However, that is not all that he hopes to accomplish; if he were to win the lottery, then producing and directing his own projects would be top of his list. As much as he is grateful for the acting job that enables him to pay the bills, he views it as being a cog in the wheel, helping someone else to achieve their dream. He would, therefore, like to bring his own ideas to fruition as he told Eastern Daily Press.
7. His mantra in life
Many songs have been sung about treating everyone the same, and for Christians, they have the order from the Holy book since Jesus said we should do unto others what we would have them do unto us. That quote has been the driving force in Michael's life even when people make it hard to be kind to them; he admits it is not easy showing humanity to everyone. Still, he reasons that regardless of race, background, or whatever parameters people use to discriminate against others, we are all trying to get through this journey called life.
8. When he realized he could pursue acting
Michael used to be active in theater while in high school, but since his junior year, he had not acted after graduating. Still, his former theater director knew he was talented; hence he asked Michael to audition for a particular show. The actor read the script and fell in love with it, thus auditioned for the role of a villain and booked it. It then dawned on him that he could be an actor therefore went ahead to get professional training at the London Academy of Music and Dramatic Art.
9. His audition for "Vampire diaries" was easy
Speaking to Life and Style Magazine, Michael disclosed that when he sent tapes for the "Vampire Diaries" audition, he did it in an American accent despite being based in London. However, after two weeks, the actor was asked to send in an audition tape, this time in an English accent, since they had already seen him in a pilot of "The Selection" that did not get picked up. With such a good reputation, Michael was able to get the job quickly without necessarily going through the entire casting process.
10. What he loves most about his wife
There are many great traits that Nadine has for which Michael is grateful, but nothing beats her sense of humor, which Michael describes as the bread and butter in every relationship. Of course, in this life, we all need to have that one person who can turn our frowns into smiles, and Nadine has mastered the art for the sake of her marriage.