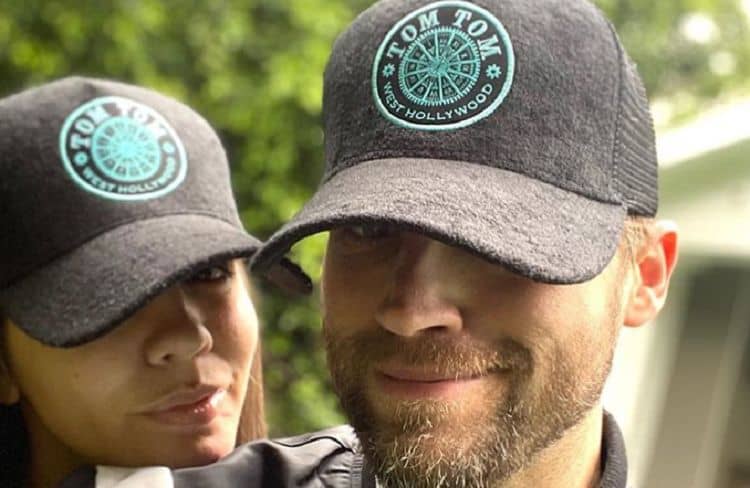 Tom Schwartz is an actor and television personality who is originally from Minnesota. Currently, he is best known for being one of the main cast members in 'Vanderpump Rules'. This is a reality series that is a spin-off of 'The Real Housewives of Beverley Hills'. He is also known for 'The Playboy Morning Show' and 'Summer House'. Schwarz is married to fellow 'Vanderpump Rules' cast member, Katie Maloney-Schwarz. Although he has raised his profile as a celebrity in recent years, there are still many things that people do not know about this actor and television personality. Here are 10 interesting facts that you probably didn't know about Tom Schwartz .
1. He Considered a Career in Medicine
Although he is now best known for his appearances in reality television and his good looks, he has a lot going for him as he also has brains. In fact, he was considering working in the medical profession prior to becoming an actor. He attended Florida State University where he studied on the Pre-Med course, according to Fame10. Schwarz has said in interviews that he always wanted to become an actor, but doubted he would make it, so he decided to enroll in a university. However, once he started appearing in commercial print campaigns as a model, he realized how much fun it was being on set and decided to give acting a shot.
2. He is Also a Model
In addition to his career as an actor and a television personality, Tom Schwartz is also a model. He first began modeling when he was in his teens. Schwartz's first job was as a model in the Mall of America, which is a back-to-back fashion show. When he first moved to Los Angeles, he took on many other jobs while he was trying to find modeling work, including bartending and catering. He then began to get some decent commercial print work and he appeared in several commercials after signing with some good agencies.
3. Schwartz is Passionate About Wine
Prior to working in the entertainment industry, Schwartz worked in the wine and spirit business for several years. During this time, he developed a real passion for quality wines. It is something that he wants to get back into in the future. However, he does not want to do it full-time as he is enjoying being a television personality. Instead, he would like to become an ambassador for wine and spirits businesses.
4. He is a Gambling Fanatic
One of the things that Tom Schwartz enjoys in his spare time is poker, and he has described himself as a big-time gambler. He has said that poker is his favorite hobby, but he also loves roulette and craps. These are activities that he loves to enjoy with his family, although he always wants to win.
5. He is Passionate About Animal Rights
According to Bustle, Tom Schwartz is passionate about animal rights. In the past, he has supported many animal rights fundraisers. He has also supported the efforts to stop the Yulin Dog Festival. Schwarts has also used his social media pages to promote the 'a is for animal' campaign. This is a range of clothing that raises money for several animal rights charities.
6. His Best Friend is Tom Sandoval
Tom Schwartz is best friends with fellow 'Vanderpump Rules' cast member Tom Sandoval. When Schwartz first moved to Los Angeles, Sandoval was one of the first friends he made. As well as attending the events that are aired on 'Vanderpump Rules' together, they also spend most of their spare time in each other's company. They have even posted on social media about sharing spa days together.
7. Schwartz Has Diverse Musical Tastes
Schwarz loves listening to music, and he has diverse musical tastes. One of his favorite groups is The Rolling Stones. When it comes to solo artists, he is a huge Elvis Presley fan. He has also not taken sides in the battle between Kanye West and Taylor Swift. His social media pages show that he is a fan of both artists. This shows that he likes music from all genres and from a variety of eras.
8. He Eats a Lot of Junk Food
Looking at Tom Schwarz's physique, you would think that he was a health fanatic that works out a lot and eats only a healthy diet. However, he is actually a big fan of eating junk food. His all-time favorite food to eat is pizza, and he has described eating pizza as being a sexual experience. Pizza is his go-to food after a night out drinking. One of his other favorite foods to eat are the rather unhealthy sugar-coated fruit gummies. Many of his earliest posts on Instagram were little more than an ode to these candies. It's a miracle that he still looks so amazing considering the amount of junk food he puts away.
9. He Wears Eyeliner Occasionally
When asked in an interview to reveal a secret that nobody knows about him, Tom Schwarz revealed that he sometimes likes to wear eyeliner. This is not just when he is appearing in front of the cameras, but also when he is out and about. Maybe this is because eyeliner enhances his already amazing eyes.
10. He Has a Large Social Media Following
His celebrity status means that Tom Schwarz has a large social media following and he is very active on his social media accounts. On Twitter, he has more than 263 thousand followers. He posts regular tweets about his lifestyle and his work. These posts include many photographs of him with his wife and his best friends. Schwarz has even more followers on his Instagram account, as the figure currently stands at over 824 thousand followers. He posts regular photographs of himself conducting his professional activities and of the fun he is having in his leisure time with Katie and their friends.
Tell us what's wrong with this post? How could we improve it? :)
Let us improve this post!