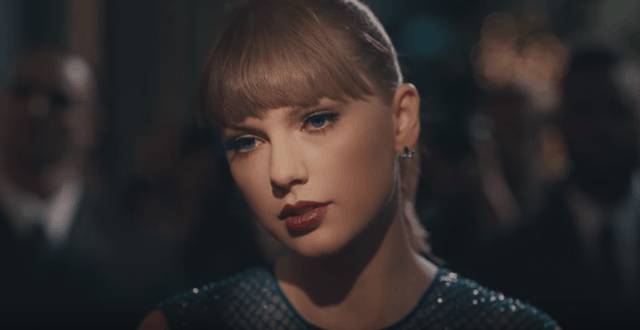 Taylor Swift tends to take a lot of flak from those that think she's too much of a goody two shoes and then from those who see her trying to act like anything but a good girl. She can't seem to win sometimes and yet she does so all the same since she's one of the biggest stars in the music industry, so talk, rumor, and gossip don't seem to affect her all that much. One thing that the TooFab staff and many others would love to point out, and they have, is that she is a very charitable person and has openly supported the Democrats as of late and has donated a great deal of money to those seeking to push against anti-LGBTQ+ legislation. That's not the only time that Swift has been seen to be a charitable person either however since she has a history of helping out others when she can and doling out monetary relief when it's possible for her to do so. Considering how much she makes it's not hard to see how she can do this, but many are more impressed by the fact that she takes the time to reach out and touch people's lives in a way that makes a real difference rather than how much she gives them.
The amounts are actually pretty impressive as well since Rania Aniftos from Billboard managed to find out just much Swift gifted to others when they needed help. She's gone so far to donate books to her hometown library, help out in parts of New York City, and even help a college student begin to pay off her student loans. That's the mark of someone that happens to like helping people and to many it's the kind of good will that it takes to convince them that there's still something decent in humanity and that there's still hope to be found in the world now and again. Speaking from a more cynical standpoint, and closing my eyes to make it work since the facts kind of speak for themselves, it could be said that Swift is building up a great deal of karma that she might be hoping will pay big dividends in some far flung future. Huh boy, I laughed just typing that out, which would indicate that cynicism doesn't work too well on this one. It's easy not to like Taylor if you read all the gossip and rumors that fly back and forth about her and any other person she 'might' be feuding with occasionally or anyone that 'might' have an issue with her. But quite honestly it would seem that she's just a good, decent human being that really cares about helping others.
It's not just in the US where her efforts to better the world take place either, as a couple years back Andrew McMaster of Global Citizen wrote up a piece detailing how far Taylor's reach went when it came to helping others out. She's a definite altruist since she seems to care about anyone and everyone she can, human or not. Her charitable donations have gone towards saving people, animals, and helping anyone that she can see is in need. True, it seems kind of odd to help out a college student who is looking at paying back money that they borrowed to get their education. That example definitely pales next to many since, speaking as a person still in school, debts are incurred because you want a chance to better your life in some way, and paying them off is your responsibility when it comes down to it. But seeing as it was Swift's choice to help those that asked for it you can't really fault her for wanting to help someone out.
A lot of people in this world would think twice about helping their fellow human being, but for Taylor it seems to be second nature at times as she tends to be a very giving and caring person that simply wants to make the world a better place. The amount of cynicism this draws is pretty normal since many folks would rather take care of themselves and those closest to them with the money they make and perhaps encourage others to pull themselves up by their bootstraps. It's been seen though that this line of thinking isn't the most popular in the world at the current moment and Taylor definitely doesn't seem to be having it since she keeps on helping those that she figures need it the most. In her case it seems quite warranted since as one of the biggest pop stars in the world she definitely makes enough, and hoarding it all instead of using it to help others doesn't seem to be a part of her nature. A lot of people should be thankful for this, and likely are.
Tell us what's wrong with this post? How could we improve it? :)
Let us improve this post!