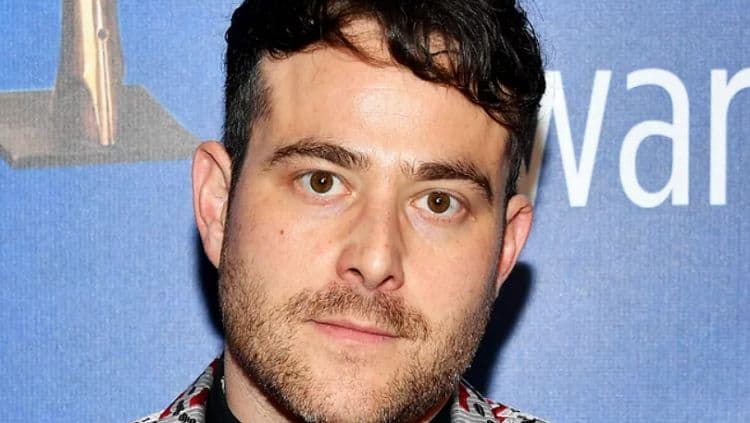 Still in his early 40s, Max Borenstein has already made some very impressive strides in his career. Famous for his work as a screenwriter, Max earned widespread recognition in 2014 when he wrote the screenplay for Godzilla. In 2019, he put his skills to the test yet again with the sequel, Godzilla: King of the Monsters. Max's immense creativity and love for telling great stories have allowed him to flourish in the ways he's always envisioned for himself. Most recently, he has been getting a lot of attention for the 2020 movie Worth, which he wrote. The movie was recently released on Netflix and it is now gaining an entirely new fan base. Keep reading to learn 10 things you didn't know about Max Borenstein.
1. He's From California
Max was born and raised in the Los Angeles area which we all know is the perfect place to be for anyone who is trying to pursue a career in the entertainment industry. Unlike other people, he didn't have to pack up and move miles away to start his career. From what we can tell, he still lives in L.A.
2. He's Done Some Acting
Max has spent the majority of his career behind the scenes, but don't get it twisted – he also knows how to work his magic in front of the camera. To date, he has two acting credits. One of which is for the movie Swordswallowers and Thin Men which he wrote and directed while he was still in college.
3. He's A Fan Of Francis Ford Coppola
Francis Ford Coppola is arguably one of the best writers and directors of all time. Over the course of his career, he has created several successful projects and his work has been recognized with a slew of awards. In September of 2021, Max retweeted an article about Coppola and wrote, "Was is will always be my hero."
4. He's A Private Person
As someone who spends most of his time behind the camera, it's not too surprising that Max has also chosen to live his personal life away from the spotlight. Over the course of his career, he has chosen to keep all of the attention on his work. As a result, very little is known about his private life.
5. He Has An Ivy League Education
Max attended Yale University where he studied English and graduated with a bachelor's degree in 2003. Although some people think that majoring in English is a terrible idea in this day and age, there are lots of English majors who have gone on to have very successful careers in a number of industries.
6. He's Loved Writing Since He Was A Kid
Max has loved stories for as long as he can remember. During an interview with The Science and Entertainment Exchange, Max said, "I come from a family of storytellers. Eccentric, convivial, rambunctious intellectuals and show-folks without the concept of an inside voice." Due to this upbringing, he couldn't help but to start writing at an early age.
7. He's Always Been A Godzilla Fan
Getting the chance to be part of the Godzilla franchise was a huge moment for Max both personally and professionally. On a professional level, it helped cement his place in the entertainment industry. On a personal level, it was a great opportunity for him to be part of something he always admired. Max loved the Godzilla movies when he was a kid and was glad to join the legacy.
8. He Isn't Really Into Social Media
Being active on social media has lots of benefits for people in the entertainment industry. However, Max appears to be the kind of person who prefers to let his work speak for itself. Twitter is the only platform where he appears to have an account, but he doesn't spend a lot of time tweeting.
9. He's A Lakers Fan
As someone who grew up in the Los Angeles area, it's only right that Max is a fan of the city's sports teams. Based on several tweets, it's clear that he is a big Lakers fan. Unfortunately, we weren't able to find any information on who his favorite player is.
10. He Almost Had An Internship With Oliver Stone
By the time Max was a teenager, he knew that he wanted a career in the entertainment industry and he was determined to get his foot in the door. He told The Science & Entertainment exchange:
"As a high school freshman, I cold-called Oliver Stone's production company and asked if they needed a summer intern. They told me to come in for an interview… I handled myself capably enough because by the time it was over, I had a job. It would not be pretty, they warned me – mostly pouring coffee and making copies – but at least I could read some scripts on the side and learn the ropes. I was thrilled. And then they broke my heart. The answering machine was blinking when we got home. My new employers had only just looked closer at my paperwork and realized I was 13."
Tell us what's wrong with this post? How could we improve it? :)
Let us improve this post!