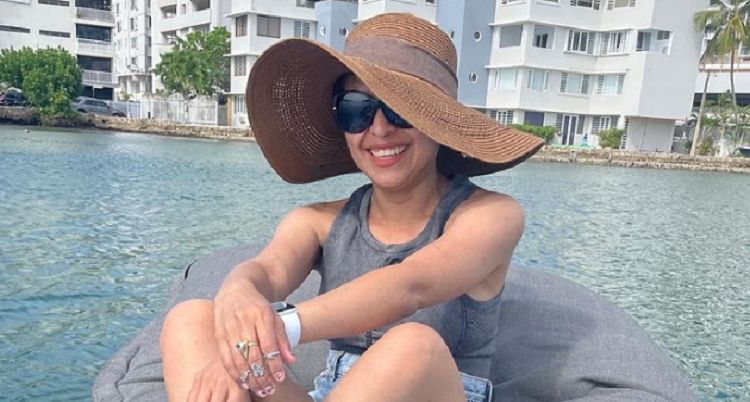 Gabriela Cartol loves using her acting talents to tell stories and keep people entertained. I think it's safe to say that there are lots of people who appreciate this. Gabriela made her on-screen debut in 2012 when she was cast in the TV series Won, Toot, Tree Detective Agency. Since then, she has been a fixture on screens all over the world and she's looking forward to what the future has in store for her career. That said, 2022 is going to be a huge year for Gabriela. She has a couple of projects in the works that are set to come out later this year, and they will continue to establish her as a force to be reckoned with. Keep reading to learn 10 things you didn't know about Gabriela Cartol.
1. She's From Mexico
Gabriela was born and raised in Mexico and she is very proud of where she's from. She has acted in both English and Spanish language projects and she's open to doing more of both. From what we can tell, Gabriela also spends a lot of time in the United States.
2. She Loves Being Near the Water
If there's a beautiful beach, you know that Gabriela is going to find it. Gabriela enjoys relaxing by the water and doing things like swimming and boating. Not only does the water put Gabriela at ease, but spending time in the sun can have great benefits for a person's mental health.
3. She Likes to Take Pictures
We didn't find any information to suggest that Gabriela thinks of herself as a photographer, but maybe she should start. She really likes taking pictures, especially when she's out enjoying the beauty of the outdoors. Not only is this something she likes to do, but it's also something she's good at. She has shared several of the photos she's taken on her Instagram profile.
4. Family Is Important to Her
Gabriela comes from a close-knit family, and this is something she really cherishes. Her family has been a great support system to her both personally and professionally. When she isn't busy working, she looks forward to being able to spend time with her loved ones.
5. She Enjoys Traveling
Gabriela's work as an actress has allowed her to lots of traveling over the years. In addition to coming to the United States, Gabriela has also visited several other countries including Chile, Argentina, and the Netherlands. There's no doubt she's going to get the chance to see lots of other beautiful places as her career grows.
6. She Likes to Read
If you like to read then you know there's no feeling like getting lost in a good book. This is something that Gabriela can relate to. She loves reading whenever she gets the chance. Unfortunately, we weren't able to find any details on what kinds of books she likes the most.
7. She's a Producer
So far, Gabriela has spent the majority of her time in the entertainment industry focusing on acting. However, that isn't the only part of the storytelling experience that she enjoys. In 2020, she made a debut as a producer with a short film called FIN. It seems likely that we'll see her do more work behind the scenes eventually.
8. She Fell in Love with The Chambermaid When She Read the Script
Sometimes an actor falls in love with a role immediately, and that's exactly what happened when Gabriela read the script for the 2018 movie The Chambermaid. During an interview with Eye for Film, Gabriela said, "As soon as I read the script that was one of the things that brought me to it. I thought, "It's brilliant." There's a lot going on but you're not going to show it. It's a complex character, so it's more with the eyes, the physicality and how you speak."
9. She Gravitates Towards Projects Based on the Character
If you ask 100 actors what attracts them to certain projects, you'll probably get close to 100 different answers. For Gabriela, it's the character that is the most important for her. She told Eye for Film, "I look at the characters. I think the work with the director comes after. To me, the main thing is that I get passionate about who I'm going to play."
10. She Likes Her Privacy
Being a professional actress comes with lots of scrutiny and it can be difficult to maintain any kind of privacy. So far, however, Gabriela has been able to keep the details of her private life to herself. She doesn't post much about her personal life on social media and she doesn't typically discuss it in interviews.
Tell us what's wrong with this post? How could we improve it? :)
Let us improve this post!