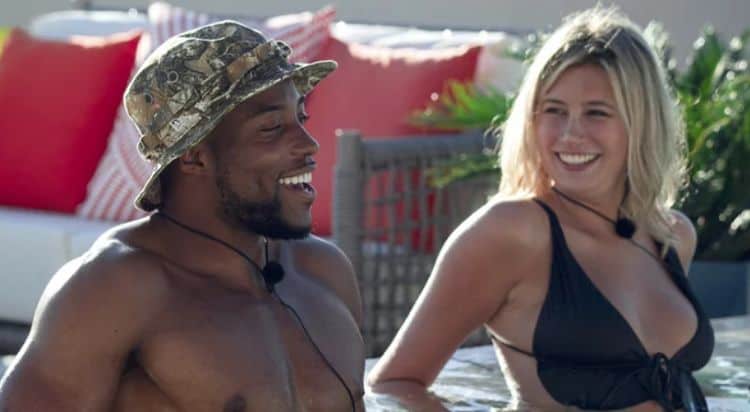 Physical contact is a very important part of most people's romantic relationships, but would you be willing to keep your hands off someone you're interested in for a chance to win $100,000. That's exactly what the Netflix series Too Hot To Handle is asking its cast members to do, and Marvin Anthony is hoping he'll be able to keep his hands to himself long enough to go home with the prize. However, avoiding physical touch is already proving to be a lot harder than it sounds and there are some viewers who are worried that Marvin may not be able to follow the rules. Only time will tell if he's able to make it to the end. Here are 10 things you didn't know about Marvin Anthony.
1. He's French
Unlike lots of other reality TV shows, all of the cast members on Too Hot To Handle don't come from the same country. Marvin was born and raised in France and he speaks both English and French fluently His French accent is definitely doing to score him some points with the ladies.
2. He Has A YouTube Channel
Over the last decade, YouTube has become the most popular video sharing platform and lots of people have made a lot of money by posting their content. Marvin may not be there yet, but he's working on it. Marvin's YouTube channel currently has 1,660 subscribers and the numbers are going to continue to grow as more of his Too Hot to Handle fans find out about it.
3. Too Hot To Handle Isn't His First Time On TV
If Marvin appears to be a pro in front of the camera, that's because Too Hot To Handle isn't his first rodeo. He previously competed on Love Island France and he was also on another TV show called Les Princes et les Princesses de l'Amour (The Princes and Princesses of Love). It wouldn't be surprising if we ended up seeing him on another reality show after Too Hot To Handle.
4. He Loves Fashion
No matter what the occasion is, you can bet that Marvin is going to show up looking his best. He loves fashion and he has a great eye for putting outfits together. His sense of style is yet another quality that women will probably find hard to resist. That being said, though, he won't be wearing a lot of clothes on Too Hot To Handle.
5. He Likes To Travel
Marvin is a very adventurous person and he loves getting the chance to see and experience new things. Traveling is the perfect way for him to scratch that itch. He has been fortunate to get the opportunity to visit lots of places all over the world including Mexico, the United States, and Benin.
6. He's A Model
Marvin's TV experience isn't the only time he's been in front of a camera. He has also found some success working as a model and he's gotten the chance to collaborate with major brands such as Hugo Boss. It's unclear if Marvin continues to do modeling in the future or if those days are behind him.
7. He Has A Large Social Media Following
Marvin has all of the makings of a social media influencer. He's good looking, confident, and knows exactly what kind of content people want to see. Needless to say, he hasn't had any trouble building a strong following. In addition to having 354,000 followers on Instagram. He also has more than 190,000 followers on TikTok. His time on Too Hot To Handle is only going to increase his following.
8. He's Well-Educated
If you thought that Marvin's good looks were the only things he had to offer, you might want to think again. He also has plenty of brains to go along with it. Marvin's education is something that has always been important to him and he has a master's degree in finance.
9. He's An Entrepreneur
Not only does Marvin have a good education, but he's also putting it to good use. He's all about his business and he has worked hard to establish himself as an entrepreneur. According to an article from People, Marvin started his own concierge business although we weren't able to find any information on it.
10. He Was A Semi-Pro Athlete
Sports have always been a big part of Marvin's life, and he especially loves basketball. He trained for many years and eventually became a semi-professional player in France. These days, it appears that his days of playing competitively are over. However, he still enjoys playing basketball for fun when he gets the chance.
Tell us what's wrong with this post? How could we improve it? :)
Let us improve this post!