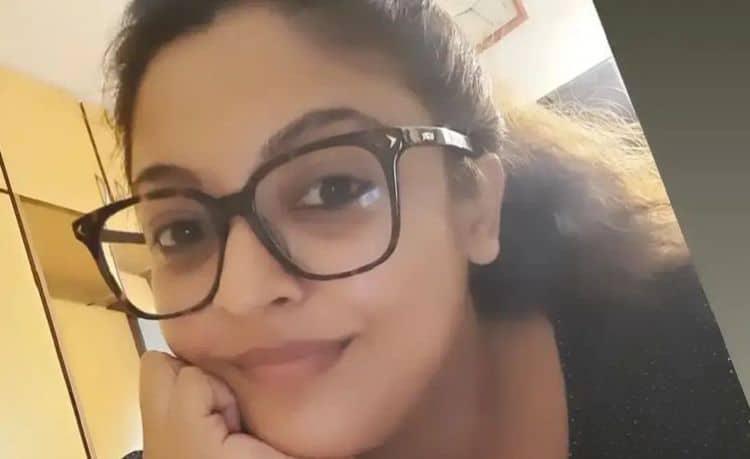 If you're from the United States, you may not be familiar with the name Tanushree Dutta. However, in her home country of India Tanushree is very well known for her work as an actress and a model. Since starting her career nearly 20 years ago, Tanushree has worked very hard to make a name for herself. Although her journey hasn't always been easy, Tanushree has always managed to overcome the odds. Although she has been on hiatus from the entertainment industry for the last few years, Tanushree has already made it clear that she won't be gone forever, and her fans are looking forward to seeing what she does next. Keep reading to learn 10 things you didn't know about Tanushree Dutta.
1. She Dealt With Serious Health Issues As A Baby
If there's one thing every expecting parent wants, it's a healthy baby. Unfortunately for Tanushree's parents, that wish didn't come true – at least not initially. Tanushree was born prematurely which resulted in her having health issues from a very early age. In an article for Times of India, Tanushree said, "I was a premature baby, born in seven months. Just after my birth, I was diagnosed with severe jaundice and the doctors had given up, asking my parents to be prepared for a funeral. But as fate would have it, I lived and was a healthy baby." In addition to that, Tanushree has also had other brushes with death during her lifetime. She shared that coming close to death has allowed her to have a great appreciation for life and everything it has to offer.
2. She Doesn't Appreciate How She Is Described On Wikipedia
Wikipedia is arguably the most well-known online encyclopedia in the world. But while having an entry on the website is usually something worth celebrating, Tanushree's experience hasn't been entirely positive. In an Instagram post, she revealed that she was unhappy with the way her Wikipedia page described her. She wrote, "…there's something that's been bothering me for a while. It's the Wikipedia profile on me. So it's got a lot totally wrong about me and calling me just an "Indian Model" and diminishing my credentials. I tried changing but it keeps coming back to the same stuff. I'm a Miss India Universe & Bollywood actress/star so dunno why it says " Indian Model". It's the first thing people check when they google a public figure for work/awards etc & mine is all wierd & shit. Imagine after doing so much in just one life I can't even have a straightforward, uplifting & accurate Wikipedia presentation". She ended her post with asking if anyone could help her edit the entry to be more fitting.
3. She Was A Pageant Queen
At this point in her life, Tanushree is best known for her work as an actress. However, that isn't always what she was famous for. Prior to starting her professional acting career, Tanushree had already made a name for herself by competing in beauty pageants. In 2004 when she was just 20 years old, Tanushree was crowned Femina Miss India Universe. Later the year, she competed in the Miss Universe pageant although she did not end up being a finalist. She began her acting career the following year. Sure, acting and pageants are two completely different industries, but they do have a fair amount of overlap. While some people may have assumed she was nothing more than another pretty face, she quickly proved that she had plenty of talent to go along with her good looks.
4. She Helped Spearhead The #MeToo Movement In India
When Tanushree started her career, she probably never imagined that she would one day become the face of a movement against sexual assault and harassment, but that's exactly what happened. In the fall of 2018, Tanushree publically accused an Indian actor named Nana Patekar of sexually harassing her while on the set of the movie Horn 'Ok' Pleassss. As a result, she became seen as the leader of the #MeToo movement in India and she has been very vocal about how Bollywood has failed to address issues involving harassment and assault.
As you can probably imagine, speaking up wasn't an easy thing for Tanushree to do, and that decision came with some heavy consequences. Tanushree's alleged encounter with Nana impacted her deeply both personally and professionally. An article from the Hindustan Times reported that Tanushree said, "The thing is that our country has become so hypocritical, and people constantly ask why #MeToo movement is not happening in India, it won't happen unless and until you'll acknowledge what happened with me in 2008. The #MeToo happened in Hollywood a year or two back, but in India it happened several years ago. I was probably one of the first people in the history of this country in the media field to speak up and stand up. Everybody saw what happened but the memory and the popular perception of it is that Tanushree Dutta spoke up against harassment and then she was no more".
5. She Has Been Nominated For Several Awards
In the grand scheme of things, Tanushree's time in the entertainment industry has been relatively short. On top of that, she has fewer than two dozen acting credits to her name. Still, however, her work as an actress has gotten her lots of attention. Throughout her career, she has been nominated for a handful of awards including an International Indian Film Academy Award and a Star Screen Award. Unfortunately, though, she has not won any of the awards she's been nominated for. Hopefully, when she decides to get back into acting there will be more nominations and some wins in her future. After all, it goes without saying that actors' careers are often measured by the number of awards they've won.
6. She's Experienced Body Shaming
Body shaming is something that countless people have had to deal with, and it can be especially stressful for people in the public eye. As her weight has fluctuated over the years, body shaming became something that Tanushree experienced firsthand and she hasn't been shy about sharing how it's made her feel. According to NDTV, Tanushree said, "I think, in the last couple of years, when I was maintaining a bigger body frame, I think a lot of people took that as an excuse to body-shame me. Sometimes people can be really sneaky, you rarely come across people who outright call you fat. They said in sneak ways and that hurts you nevertheless". She continued, "You can tell that they don't have their best interests in me. They say it to put you down and make you feel bad. I did go through that emotional roller coaster".
7. She Believes In The Power Of Meditation
Being a public figure may seem like the greatest experience in the world, but in reality, lots of celebrities are stressed, depressed, or both. As mentioned earlier, Tanushree's time in the spotlight hasn't been all fun and games. Over the years, she has had to find ways to deal with the hectic nature of the industry and meditation has become one of her favorite tools. She practices both Buddhist and Vipassana meditation and spiritually in general plays an important role in her life.
8. It's Unclear Of She's Had Formal Acting Training
We weren't able to find any information on what inspired Tanushree to get into acting, but it does appear that a career in the entertainment industry wasn't always something she planned on. As we all know, though, life has an interesting way of putting us on paths we may not have envisioned for ourselves. That said, we didn't find anything to indicate that Tanushree went to a formal acting program or underwent any other kind of training. Even without acting training, however, Tanushree still managed to build a successful career.
9. She Isn't The Only Actress In The Family
Tanushree may not come from a family with a history in the entertainment industry, but she isn't the only Dutta to pursue a career as an actress. Tanushree's younger sister, Ishita Dutta, is also an actress and model. She is currently a cast member in a series called Thoda sa Baadal Thoda sa Paani. Her brother-in-law, Vatsal Sheth, is also an actor. Vatsal made his on-screen debut during the 1990s and eventually became a well-known figure in the Indian entertainment industry. If Tanushree ever has any children of her own, it'll be interesting to see if they gravitate towards acting and/or modeling.
10. She Appreciates Her Privacy
Most people are used to knowing lots of personal details about celebrities. However, Tanushree has never been the kind of actress who likes to share her every move with the world. Instead, she has been fairly private throughout the years and has rarely shared anything pertaining to her personal life. While it would be nice to know more about Tanushree, it's easy to see why she has decided to keep a lot of things to herself. After all, even without sharing much, she has had to deal with lots of scrutiny from the media.
Tell us what's wrong with this post? How could we improve it? :)
Let us improve this post!