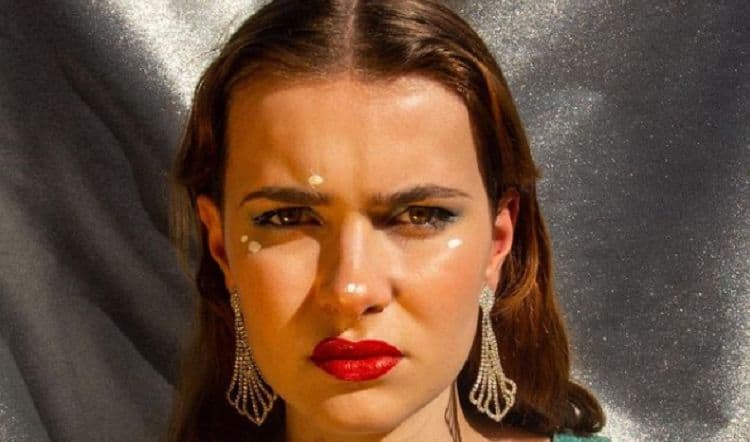 Milly Alcock is still in her early 20s, but she's already well on her way to building a long-lasting career as an actress. In what feels like the blink of an eye, she has gone from an unknown up-and-coming actress to one of the hottest young stars in the business. She got her first big break in 2017 when she was cast to play Isabella Barrett in a TV mini-series called High Life. Since then, she has continued landing awesome opportunities and she continues to prove that she has what it takes to be one of the greatest of her generation. Most notably, she will be in an upcoming series called House of the Dragon which is a prequel to the popular HBO series Game of Thrones. Her role in the show has the potential to take her career to the next level, and so far the possibilities are looking good. Keep reading to learn 10 things you didn't know about Milly Alcock.
1. She's From Sydney
Now that Milly has become known to people across the globe, there are some who may be confused about where she's originally from. Milly was born and raised in the Sydney area and she's very proud of where she's from. As far as we know, she still lives in Australia and doesn't have plans to relocate.
2. She Dropped Out of High School
Milly may be young, but she's already had to make some very big decisions. In order to fully pursue her acting career, she decided to drop out of high school. When talking about school, she told News.com.au, "it just wasn't for me. It wasn't my place. I didn't really have any great teachers who saw me until I found acting was where I felt safe. So, yeah, it was the right decision".
3. She Loves Taking Pictures
Acting might be the thing that Milly focuses most of her time and attention on, but it's not the only creative passion she has. Based on her Instagram profile, it's clear that she loves photography. Not only does she enjoy taking pictures, but it's also something she's pretty good at.
4. She Has A YouTube Channel
One of the best (and worst) things about the internet is that once you post something it's out there forever. The YouTube channel Milly created when she was a child is no exception. In 2012, she posts two videos on YouTube and although they are cute and funny, she would probably find them cringe worthy now that she's an adult.
5. She's An Award Winner
Milly is still fairly early on in her acting career, but she's already gotten a good amount of attention for her hard work and talent. In 2018 she won an award for being a rising star from the Casting Guild of Australia. This is the only award she's earned so far, but there will probably be plenty more in her future.
6. She Spends A Lot of Time In Nature
No matter how much a person enjoys their job, they still need to make time for the other things they enjoy. For Milly, one of those things is spending time outdoors. She has lots of appreciation for the beauty of nature. Her love for nature also blends well with her love for photography.
7. She Has A Great Sense of Style
At this point in her career, it doesn't look like Milly has done any modeling or anything else within the fashion industry, but she definitely has the style to pull it off. Fashion is one of her favorite ways to express herself and Milly isn't afraid to get creative and experiment with different patterns and colors.
8. She Understands She Will Probably Have to Play Younger Characters
Even though Milly is in her 20s, she could pass for someone much younger. This means that she is typically cast to play teenagers. Although this isn't really ideal, she understands that it's what must be done in order for her to work consistently. Milly told The Sydney Morning Herald, "I am aware that for me to continue working, I have to play young, because I don't look my age. I'm just going to have to do it just to be employed. It's bitter now but I'm sure it will be sweet later."
9. She Likes Her Privacy
Maintaining a low profile can be hard to do for people who work in the entertainment industry, but Milly has managed to do it. So far, Milly hasn't shared much information about her personal life. Instead, she likes to keep all of the attention on her work as an actress.
10. It's Unclear If She's Had Acting Training
Since Milly is such a low-key person, we weren't able to find any information on what inspired her to pursue acting. We also aren't sure if she's undergone any kind of formal acting training. However, based on the fact that she left school early it looks like the extent of her training may be her high school drama class.