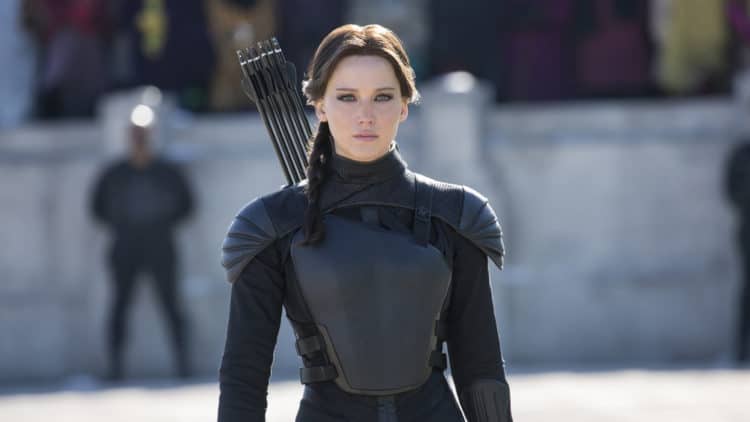 For many people, graduating from high school is just a regular part of growing up. In reality, however, there are countless people who have to leave school early for various reasons. Although dropping out of school is sometimes associated with failing at life, there are plenty of people who have gone on to lead very successful lives without having a high school diploma. In fact, some of these people are your favorite celebrities. For lots of people in the arts, taking the traditional path through education simply didn't make sense. Instead, they decided to branch out and try something a little different. Continue reading to see 10 actors who didn't graduate from high school.
1. Jessica Chastain
Jessica Chastain has been acting professionally for nearly 20 years. However, there was a time in her life when success felt out of reach. According to Page Six, Jessica said, "Nobody knows this about me. I dropped out of high school. I was not a hard worker. I was a terrible student. Eventually I got my adult diploma, but I did not graduate. And it wasn't that I just dropped out and never went back — at the end of the year, I had too many absences to graduate". Still, she managed to earn a place at the famous Juilliard School when she was in her early 20s. Jessica then went on to say, "I thought that I wasn't an intelligent person because I did so poorly. There are kids out there that aren't doing well in school — and I hope they never think it means they're stupid. It's all about finding where your interest lies and finding what you're good at.".
2. Keanu Reeves
Despite not winning any major awards, Keanu Reeves remains one of the most well-known names in the entertainment industry. Over the course of his career, he has been a part of several successful projects including The Matrix and John Wick. However, before making it big in Hollywood, Keanu encountered some serious obstacles in life. When he was in high school, he had a hard time finding stability. Although he was a decent student, he went to four high schools in the span of five years. On top of that, he ran into some conflicts with teachers and administrators that made his experience difficult. After being expelled, Keanu decided that he was interested in pursuing more freedom. He decided to get serious about acting and he moved to Los Angeles shortly after. Although his journey wasn't easy, Keanu eventually found his footing and he has had a very successful career.
3. Seth Rogan
When you know what you really want in life, sometimes the best thing to do is go after it no matter what it costs. When Seth Rogan was a teenager, he knew that he wanted to have a career in the entertainment industry. Although dropping out of high school was frowned upon, Seth decided to do it anyway. While some people may see the decision to drop out as being lazy, that wasn't the case at all. During an interview with CNN, Rogan said, "I worked really hard. It's not like I dropped out of high school and just did nothing. I dropped out of high school and went and worked on a TV show. We were writing a script all throughout high school. I probably worked harder than most people who were just doing high school stuff, honestly. I did stand-up comedy all throughout high school. I think, honestly, if you have a career in mind that isn't academically oriented, then high school is probably not going to lead you to what you want to be".
4. Jennifer Lawrence
Jennifer Lawrence was born and raised in Kentucky where she had a rather interesting upbringing. She spent a lot of time with her two older brothers which her mother felt made her a little too rough to play with girls. From an early age Jennifer also struggled to fit in with her peers due to problems with hyperactivity and anxiety. As you can imagine, school wasn't one of Jennifer's favorite places to be. In fact, she decided to leave before she even got to high school. Jennifer told Harper's Bazaar, "I dropped out of middle school. I don't technically have a GED or a diploma…I wanted to forge my own path. I found what I wanted to do and I didn't want anything getting in the way of it". Though I think we call agree that dropping out of middle school was a very risky decision, it has worked out quite nicely for Lawrence who is now an Academy Award winner.
5. Hilary Swank
Hilary Swank is one of those actresses who can do a little bit of everything. Over the course of her career, she has played a variety of characters and has shown that she can act in any genre. Like lots of other actors, however, her path to the spotlight was very unconventional. When Hilary was just 16 years old, she decided to drop out of high school. Despite the fact that everything worked out for her in spite of not finishing high school, Hilary is a firm believer in the importance of education and she isn't proud that she dropped out. She eventually decided to go back and get her GED.
6. Christina Applegate
Christina Applegate was just a few months old when she started her acting career, so it goes without saying that she wasn't able to have a 'normal' school experience. By the time she was a teenager, she was one of the biggest young stars on TV. Things eventually got to the point where attending school just wasn't feasible for Christina with her busy work schedule. She made the decision to leave high school during her junior year. Fortunately for Christina, things have worked out well for her in the long run. Although lots of people who enter the entertainment industry as children struggle to transition into adulthood, that hasn't been the case for Applegate. She has managed to work consistently over the years and continues to be a strong presence on all of our screens.
7. Kate Winslet
Kate Winslet was born and raised in the United Kingdom which is where she began her professional acting career during the early 1990s. However, by 1997, she had become an international star thanks to her role in the popular film Titanic. The success of the movie opened countless doors for her and she went on to become a big name within the industry. However, many people didn't realize what Kate sacrificed to get where she was. When she was just 16 years old, she decided to drop out of high school so she could work at a local deli and make enough money to take the train to London for auditions. Fortunately, she landed a role within a few months.
8. Jim Carrey
Jim Carrey is known all over the world for making people laugh, but like lots of other comedians, lots of things in Jim's life have been no laughing matter. When Jim was in his early teens, his father lost his job which resulted in the family being forced to live out of their car. Initially, Jim worked at a factory after school which caused his grades to suffer and also left him disinterested in the typical high school experience. Eventually, Jim dropped out of high school when he was a sophomore and he began working as a janitor. However, Carrey's decision wasn't as risky as it may sound. He had already started performing stand-up comedy when he was 15, and he had found a good amount of success. By the time he was 18, Jim got his first TV opportunity.
9. Drew Barrymore
Drew Barrymore has been in the entertainment industry for most of her life, and the fact that she had a very troubled childhood isn't a secret. When she was 13, she did a stint in rehab and also went to a facility for people with mental illnesses. When she was 15 years old, she became legally emancipated from her parents. In her memoir, Wildflower, she wrote, "Once I was emancipated, I had simply dropped out of school. I had been on film sets my whole life, receiving three hours a day of tutoring. I hated it when I went back to school, because kids were merciless, a chapter you are supposed to face. I wasn't going back voluntarily, but I didn't want to be uneducated." She continued, "I decided to create my own school, to self-educate: I will buy a dictionary and study every word. I will steep myself in all the things I love. I decided right then and there I would not be defeated. I would create my own curriculum. And so I did just that: I read, I cleaned, I worked".
10. Robert Downey Jr.
Robert Downey Jr. is yet another star whose life has been anything other than glitz and glamour. His father was a drug addict who introduced Robert to drugs at a very early age. He decided to drop out of school when he was 16 and he never looked back. He began focusing entirely on acting and it's proven to be a great decision.