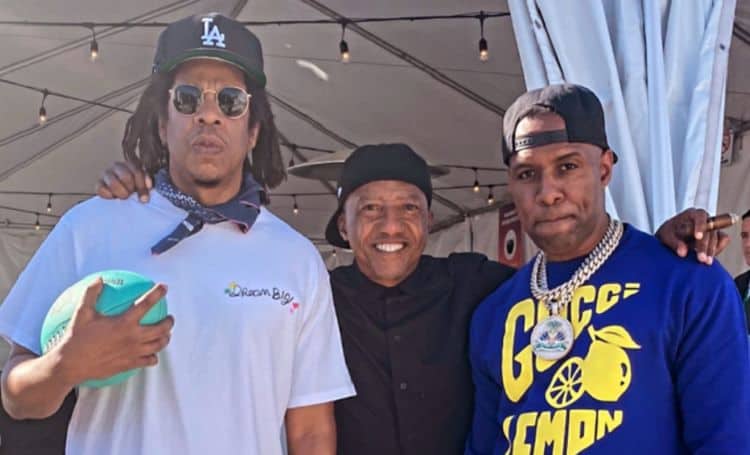 The world loves a musician who does his job, works with others, and brings good music, and that's where DJ Whoo Kid comes into play. This DJ is at the top of his game right now, and his fans are following along religiously. He's currently in the headlines for making a new music video alongside rapper Desiigner that features a little Snoop Dogg, but it's the fact that the video also stars America's favorite Full House Father, the late Bob Saget, that has everyone talking about his video. Who is DJ Whoo Kid?
1. He's Older Than You Think
He's not one of the new kids on the block in terms of being a young musician who is working his way into the game. He was born on October 12, 1975, which means he's already 46. He was born in Brooklyn, New York, and he was born Yves Mondesir.
2. He is Haitian
He doesn't really say much about his parents or his family, but we do know that he is Haitian and he has very strong ties to the island of Haiti. We assume this is through his family, but we aren't positive. He was neither born in Haiti nor did he grow up there.
3. He's Been in the Game for a Long Time
He's spent more than 30 years of his life working in the music industry. He got his start back in 1995, and he hasn't really slowed down at all. Over the years, he's worked with some of the most famous names in the business, and that includes the likes of Eminem and Snoop, 50 Cent, and more.
4. His Net Worth is Surprising
It's surprising because it is approximately $300K despite the fact that he has been in the business for more than 30 years. One might assume he would be a lot wealthier at this point, but it seems that he hasn't even a net worth of a million dollars at this point in his life, and we imagine his fans are curious to know why.
5. He Had Beef with Rapper Desiigner
It seems that everyone in the rap industry has a problem with someone else, but we think it's more to do with the fact that the people in the rap industry are just more likely to talk publicly about their issues than anyone else in any other industry – it might not be that they have more issues. They just discuss them. These two had some issues because someone slept with someone else's ex.
6. He Doesn't Care About That
At the end of the day, though, the problems between the DJ and the rapper were non-existent. It happens that they were fabricated by the press when they thought that these two might have an issue with one another because someone slept with someone's ex. It turns out that DJ Whoo Kid is of the opinion that everyone in the business sleeps with everyone else, and that they've all shared some people whether they know it or not. He's not wrong.
7. He's Private
He might be famous. He might be in the business of being well-known. He might be someone the world cares a lot about. He doesn't care, though. He's not sharing his personal life with anyone. He keeps those things to himself, and he does his own thing.
8. He is a Radio Host
He hosts a radio show on XM, and he's gotten some amazing stories from some big names. For example, Mike Tyson once told him that while he and Robin Givens were in the middle of their divorce, they were still….enjoying one another's company from time to time. On his way to his attorney's office to finalize their divorce papers, he stopped by her place for what he calls a quick visit and instead walked in to find that Brad Pitt beat him to the punch.
9. He is Well-Liked
When it comes to people in this industry, most people assume that everyone has a problem with everyone else. However, it seems that DJ Whoo Kid is not one of those guys. He might have some issues with some people he's not discussing, but it seems that the world likes him a lot. The people he's worked with like him. They respect him, and he has a lot of friends who are in this business because he's a person who is so likable.
10. He is Not Done Yet
Just when you think he might not be willing to keep working as hard as he has in the past, he comes up with something like a music video with Bob Saget playing a chef in the kitchen making bacon alongside a famous porn star. The world is immediately reminded that he only gets better with age.