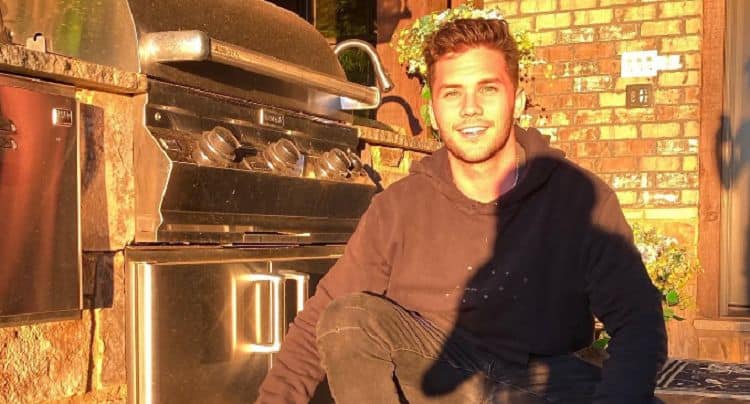 %0AWhen reality TV first started gaining popularity, many people thought it was nothing more than a fleeting trend. However, years later, reality TV continues to be a staple of the airwaves. Therefore, networks are consistently striving to come up with fresh concepts for shows. At times, though, it is best to stay with what has succeeded in the past. That is precisely what MTV is doing with its upcoming series, Buckhead Shore. The show is a spin-off of the widely popular Jersey Shore and guarantees to feature the same level of drama and excitement. Parker Lipman, one of the show's cast members, is looking forward to entering the world of reality TV, and he might just become a fan favorite. Keep reading to discover 10 facts you didn't know about Parker Lipman.
1. He Loves Fashion
No matter what Parker is doing, you can be sure that he'll look great while doing it. He has a great sense of style and is a natural when it comes to putting together outfits for any occasion. Fans are sure to get to see him serve some great looks during Buckhead Shore.
2. He Loves a Good Adrenaline Rush
There are some people who prefer to remain in their comfort zone for their entire lives, but Parker isn't one of them. He's not afraid to take risks and always enjoys a good adrenaline rush. He loves activities such as snowboarding, boating, and off-roading.
3. He Likes to Travel
From what we know about Parker, he was born in the Atlanta area, where he still resides. However, his love of travel has taken him to many other places, including Turks and Caicos and Puerto Rico. With any luck, he'll be able to add even more destinations to his list soon.
4. He Doesn't Have Any Previous TV Experience
Becoming a reality TV star probably wasn't something that Parker had anticipated. As far as we know, Parker had never been a part of any on-screen projects prior to Buckhead Shore. Now that the opportunity has presented itself, however, he may decide to pursue a career in the entertainment industry.
5. He's a Dog Person
There's always something special about discovering that someone is an animal lover. With that being said, all of the dog lovers out there can join in welcoming Parker to the team. He's a proud dog dad, and loves spending as much time with his furry baby as he can.
6. He Was A Boxer
Staying active is something that has always been important to Parker, and boxing is one of his favorite ways to do that. He was a competitive boxer for several years, competing at a high level. Even though boxing doesn't play as big of a role in his life today, it's still something he enjoys doing when he has the time.
7. He's Met Some Well-Known People
Despite having no prior TV experience, Parker has still managed to rub elbows with some pretty well-known people in the entertainment industry. His Instagram profile shows photos of him with several celebrities, including Lil Baby. With his upcoming TV show, he's sure to cross paths with even more stars.
8. He Likes Giving Back to Others
Parker is incredibly passionate when it comes to helping those in need, and it's something he has consistently used his platform for. Not only has he generously donated to various causes, but he has also been involved with boxing fundraisers. His Instagram bio also lists several organizations that he appears to have worked with in a charitable capacity. It'll be intriguing to see which causes he aligns himself with now that his platform is expanding.
9. He's Family Oriented
As of now, there is not much information available about Parker's personal life. However, it is known that he is part of a close-knit family, and he continues to nurture these relationships even as an adult. He values spending time with his family and it is evident that they have been a strong source of support to him throughout the years.
10. He's an Entrepreneur
Parker's life may be fun and exciting, but don't get it twisted – he is all about his business. Although we don't know exactly what he does for work, we do know that he has launched a supplement brand called Health. It seems likely that he has also been involved in other business ventures.