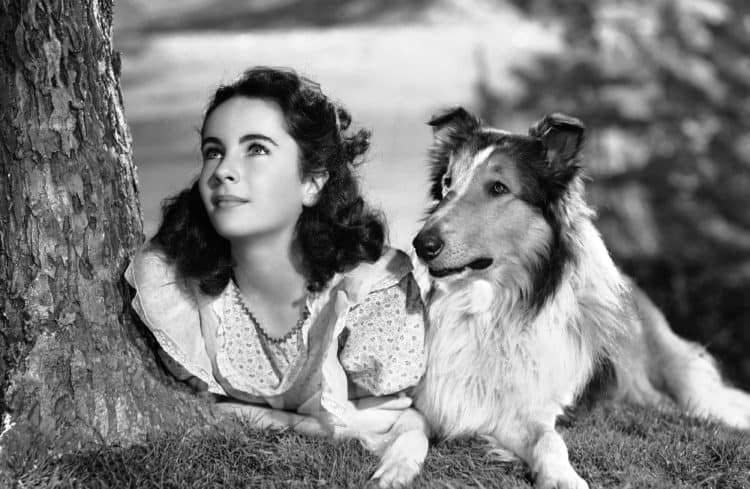 Anyone who has ever had a dog knows that the bond between a person and their pet is one of the most special things in the world. That said, it is no surprise that this relationship has been depicted countless times throughout Hollywood history. Over the years, movies featuring dogs have become incredibly popular, and many of them are now considered classics. From comedy to drama, dogs have proven that they can do it all. In fact, there are dozens of dogs who have become stars in their own right. Even if you're not a dog lover, you have to admit that these famous fur babies always manage to shine bright under the spotlight. Continue reading to learn more about the 10 most famous dogs in Hollywood history.
1. Toto – The Wizard of Oz
It's impossible to talk about the most famous dogs in Hollywood without mentioning Toto from The Wizard of Oz. Toto, whose real name was Terry, was a Cairn Terrier who became well-known for being Dorothy's companion. Dorothy may have been the star of the movie, but it was Terry who really stole the show. Sadly, Terry passed away in 1945 at 11 years old.
2. Sandy – Annie
Annie may have had a hard knock life, but finding Sandy was certainly one of its bright spots. Like Annie, Sandy appeared to be an orphan, which made the girls at the orphanage even more excited to take him in. Some may have seen him as just a dog, but in reality, he was much more than that. Sandy even got his own song in the film/play.
3. Chloe – Beverly Hills Chihuahua
Many of the dogs we have seen in movies don't have any speaking parts, but that wasn't the case for Chloe in Beverly Hills Chihuahua. Voiced by Drew Barrymore, Chloe was as funny and cute as they come. The 2008 movie Beverly Hills Chihuahua was so popular that it spawned two sequels.
4. Sounder – Sounder
The 1972 movie Sounder is a great example of the unspeakable connection that people often share with their pets. The movie centers around a Black American family living in Louisiana during the Great Depression. When the patriarch of the family is arrested, Sounder is shot by the police and runs away. For much of the film, Sounder's young owner wonders if the dog is dead or alive. Even though Sounder didn't get as much camera time as some of the other dogs on our list, he still managed to be one of the most memorable.
5. Buddy – Air Bud
If you love sports just as much as you love dogs then Air Bud is a great movie for you. The film is about a dog named Buddy who is a natural on the basketball court. Unfortunately, Buddy passed away in 1998 after a battle with cancer. He was 9 years old at the time.
6. Hooch – Turner and Hooch
Portrayed by Beasley the Dog, Hooch was the kind of dog that you couldn't help but love. In the 1989 movie Turner and Hooch, Beasley starred alongside the legendary Tom Hanks who played a detective who hoped that the dog would help him solve a murder case. Beasley may not have been little and cuddly like some of the other dogs on our list, but he still became a fan favorite.
7. Lassie – Lassie Come Home
Lassie is easily one of the most famous dogs of all time. From the big screen to the small screen, Lassie has made countless people laugh and cry. Since the Lassie franchise has been around for so long, it goes without saying that there have been several dogs who have played the role of Lassie.
8. Beethoven – Beethoven
When the 1992 movie Beethoven was released, Beethoven the dog became the hottest St. Bernard in the world. Over the course of the film, viewers got to see Beethoven grow from an adorable puppy to a sweet dog who would do anything to protect the Newton family.
9. Snoopy – Snoopy Come Home
Although Snoopy is best known for his TV and comic strip appearances, he is also a movie star. In fact, in 1972, Snoopy got his own movie titled Snoopy Come Home. Despite the fact that Snoopy can't talk, he has become one of the most iconic dogs in the entertainment industry.
10. Scooby-Doo – Scooby-Doo
It has been more than 50 years since the world was introduced to Scooby-Doo, and he has made dozens of on-screen appearances during that time. Best known for his ability to help his human friends solve mysteries, Scooby-Doo is lovable, funny, and entertaining.
Tell us what's wrong with this post? How could we improve it? :)
Let us improve this post!