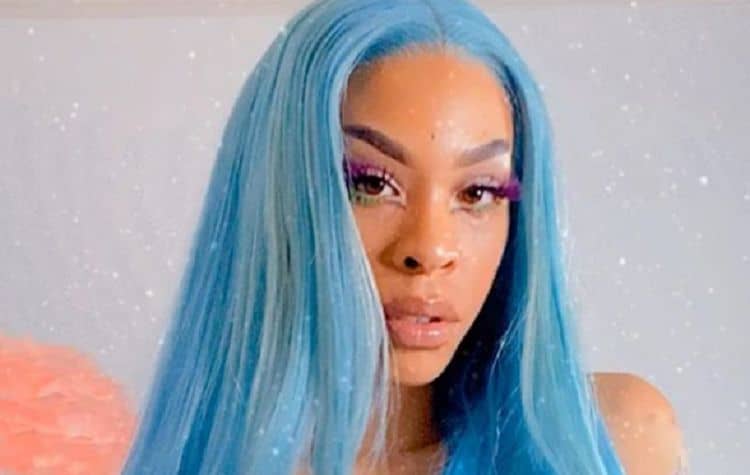 If you don't know much about Rico Nasty, you are not alone. You might know the rapper by name, but did you know that she's not all that she seems to be? Did you know, for example, that her name is not Rico? Did you know that she's from NYC? You probably did not, and that's all right. Most of us spend more time enjoying the artist and their work than their personal life story and history, but it's fun to get to know more about someone, don't you think? It's always more fun when you think you have a picture of what a person is like in your head, only to realize that you know next to nothing about the star, their life, and how they were raised. Here you go, and you're welcome.
1. Her Real Name is Not Rico
She goes by Rico, but we know it's not her name. In fact, her real name is actually Maria-Cecillia Simone Kelly, and we can see why she chooses to go by the name Rico for her work. How many Maria-Cecillia's do you know rapping? Her real name is beautiful, but it does make her sound more like a young woman who goes to the covenant than the rap industry. We don't know for certain, but we suspect she chose Rico because her mother is from Puerto Rico.
2. She's Young
You might think she's a bit older than she is because of her talent and her ability to really make things seem big and bold, but she's a very young woman. She was born in 1997, which means she's only 20. She seems to have lived a very long life, though, and you might not be too far off in thinking that her life does seem like one that would be that of a much older person. She's been through a lot in her short life, and that's something that can be devastating for a woman her age.
3. She's Not An Overnight Success
She didn't become famous overnight. It might seem like it to fans who didn't know her one day and loved her the next day, but she's been making mix tapes for many years. In fact, she made four before she was ever even signed to a major record label. That label is, of course, Atlantic Records, the label that signs so many of the world's biggest artists.
4. She Wasn't Raised in New York
She was born in New York City, but she spent the bulk of her lifetime living it up in Maryland. Her parents moved her there as a child. She doesn't even remember much of her life in New York because she was so young when she moved out of there and into Maryland, where she lived in many places as a child.
5. Rapping Runs in the Family
Her dad is the man who gave her the talent she has today. He was also a rapper. He raised her listening to his flow, and he exposed her to music from artists such as Bob Marley and Jill Scott and Nas and Jay-Z, and those are the people she looked up to as a child. She learned her own flow and developed her own talent, and those things led her to believe in the life she has right now.
6. She's a Mother
Not too many people know that Rico is a mother. She gave birth to her only child, a son by the name of Cameron, when she was only 18. The baby is her only baby for now, but she is also only 19, so that might change significantly over the years. She's a young mother, but she is doing her part to change his life and give him a life that he can love.
7. She Lost the Love of Her Life
The one thing that she's been through that has made her more mature and like she's lived a much longer life than she has is the fact that her son's father is gone. They made this little boy, they were together and happy, and he died from an asthma attack. Something that is preventable and treatable, yet something that could not be stopped. It was a tragic moment for her, and she raps about it.
8. Her Parents Divorced
When she was a child, her parents decided that their marriage was no longer working for them. She was around 11 when that happened, but we believe that they worked together to raise her as a child. Even though they decided that they didn't want to be together anymore, they made some decisions together, like sending her to the boarding school where she was kicked out.
9. She Went to Boarding School
We didn't even know Maryland had boarding schools — though we are looking them up right now to see if they are year round — but that's where Rico went to school. Her parents decided it would be the best course of action for her as a child, though we don't know if this is because she was a troubled student or because they thought the education was better. We just don't know. We can speculate, of course, but we honestly have no idea what made them choose to go this route rather than the traditional route of going to either a public school or a private school or even homeschooling their daughter.
10. She Was Expelled from Boarding School
It might lean more toward the fact that she was a troubled youth to know that she and a friend were expelled from their boarding school because they had marijuana on campus. Of course, this doesn't mean she was a bad kid or that she was in a lot of trouble for things. We just don't know, but perhaps she will address this one day when she feels the need to set people straight about the kind of child she was and what she was raised like growing up.
Tell us what's wrong with this post? How could we improve it? :)
Let us improve this post!