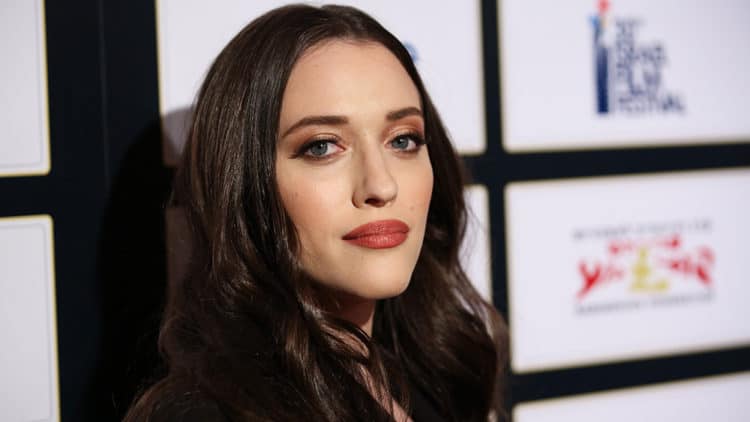 Forgetting about any role performed by someone that's been on such a roll as Kat Dennings has feels like it's not entirely possible since a lot of actors tend to have their lives broadcast when it comes to getting big and finding themselves in the spotlight. It might be a little premature to say that Kat is at the top of her game, but she's definitely up there since as Darcy Lewis she made a big impact in WandaVision and it's hopeful that we'll see her in the MCU a bit more as time continues to pass. Her career has been fairly steady over the years and it's fair to say that she's taken on a few roles that were less than memorable as she was on her way up, but as of now it's hard to not recognize her, but it is also reasonable to say that some folks might forget that she was in one movie or TV show at some point for one reason or another. Faces get mixed up, people get confused, and the next thing a person might think is that one actor was in a movie that they had nothing to do with. Hey, it happens.
Here are a few roles that some folks might have forgotten that Kat Dennings played.
5. Raising Dad – Sarah Stewart
It's not to say that this was a bad show but taking into the fact that Bob Saget had already taken on the role of a widower in another show this was kind of a typecast moment that felt as though it was okay but not exactly something that was bound to take off as another big hit like Full House. Actors tend to gravitate toward roles that made them famous to start with and it's not a huge fault but it can be less than effective when one really thinks about it since a lot of people might figure that they've seen this before and don't want to see it again in a different way. The show wasn't horrible, but it was a little too similar for the liking of some.
4. The House Bunny – Mona
This one can kind of be forgiven since The House Bunny was, by all means, a ridiculous movie, even if there are some folks that want to argue over it. But the role that Kat played in this movie was the type that she's actually pretty good at since she can execute sarcasm in such an effective way that it's kind of her niche as some might think. The idea of a former Playmate taking control of a group of students was something that a lot of people couldn't really wrap their heads around, even when it came to the overall feeling of a college movie. Without that the movie was bound to fall a bit flat, even with the comedic routine of Anna Faris leading the way.
3. ER – Zoe Butler
Some shows have so many famous faces on them at times that it's easy to get lost in the mix considering that the level of fame that each celebrity brings is going to determine just how memorable they are. Well, the situation they're put into as well will make a big difference, but at the same time, remembering who was on what show is going to be a matter how famous they are, what they were in that people might remember them from, and what puts them above other celebrities in terms of being memorable. In other words, it's easy to lose track of people when they guest-star on various shows.
2. The 40-Year-Old Virgin – Marla Piedmont
It's hard to imagine how anyone could forget that she was in this movie, but maybe it has something to do with the fact that she was more expressive as Marla than she has been with a lot of her other roles since Marla was, simply put, a mess. She wanted to have sex so badly that she would actually yell and scream about her mother's apparent sexcapade with Andy, even when her mom and Andy attempted to tell her that they hadn't done anything. But the funniest part of their interaction had to be when Andy agreed to take her to a counseling session concerning sexual activity and Andy proved to be less knowledgable than anyone.
1. Raise Your Voice – Sloane
This is another movie that a lot of people might not know about simply because it didn't exactly hit the charts in a big way which means that Kat's name likely didn't get out there as much as it could have. A movie starring singer Hillary Duff, this story was one about a young woman seeking to make her way into music after losing her brother in a car accident. Having to work against a father that didn't want her to be where she was, she would eventually realize her dream, but of course, would have to go through the process of losing and of realizing what she really wanted.
Kat's been a lot more visible lately, that's for certain.