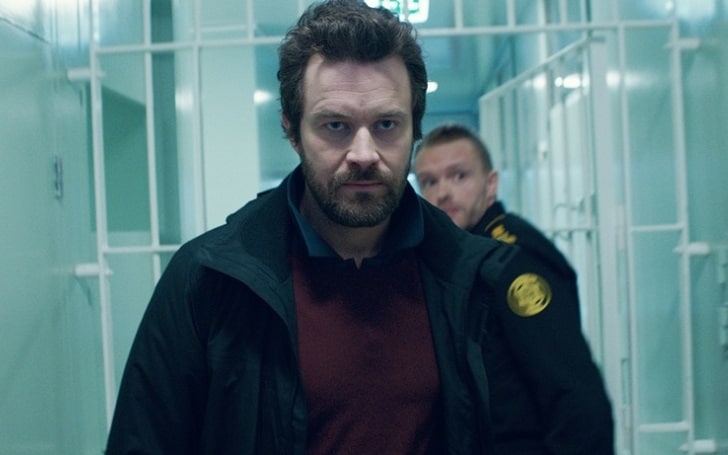 For most of us, we boast of knowing almost everything about Hollywood actors. However, actors from other countries are barely noticed unless they star in a hit series or film. Among those you may not know much about is Björn Hlynur Haraldsson because he is from Iceland. Despite being in the limelight and frequent public scrutiny, details regarding his personal life are still under wraps. However, with some of the series he is starring in being on Netflix, curious fans want to know more about the actor. Here is your chance to get a closer look at his life, most notably his rise to stardom.
1. He stars in "The Witcher."
Björn plays Eist Tuirseach in Netflix's fantasy and drama-filled television series, "The Witcher," which premiered on 20th December 2019. The show was among one of Netflix's most anticipated series of the year, and so far, it has not disappointed its fans. In the series, Björn plays Eist, where he leads the military and later goes ahead to succeed his brother and take the crown. He rules the Cintra Kingdom before he gets killed in the battle of Marnadal. His role as Eist in "The Witcher" is the peak of his career at the moment because the series is equated to Netflix's award-winning production, "Game of Thrones," which is among the top-selling productions.
2. He graduated from Iceland Drama Academy
Björn, like many well-established actors, had his mind set on an acting career from an early since he geared his education towards the arts. He attended Iceland University of the Arts. It is quite evident that he honed and sharpened his mastery in theatre in this institution where he graduated in 2001. His educational background in the art and theatre niche justifies his progress in the entertainment industry.
3. He co-founded Vesturport
Vesturport is an independent Icelandic theatre company that was founded by Gisli Orn Gardarsson, together with Björn Hlynur Haraldsson, among others. It is based in Reykjavik and was formed in 2001 immediately after Björn had graduated from Iceland Drama Academy. The theatre company boasts of multiple productions that have been performed both locally in Iceland and internationally. The theatre has bagged various accolades and awards for its productions. Its most outstanding production is "Romeo and Juliet."
4. He is also a director
Björn is a man of many skills since apart from being in films as a cast, he also writes and directs films. He has directed an impressive number of films, including "The Homecoming" and "Korriro." To add to his long list of abilities, he does script consultation and narration, which only goes to show that he can survive in the industry without necessarily being on the screen.
5. He won EFP shooting star
Among his achievements in the film industry are receiving the EFP shooting star award during the Berlin Film Festival. Apart from that, his works got nominated for multiple distinguished awards. He was a Gold Hugo nominee for the new director's category in the Chicago international festival. He has also had various nominations at the Edda awards for the roles of an actor, supporting actor, and for screenplays. His short film, "Korriro," was nominated during the Edda Awards 2012, according to Vestuport.
6. His first role was in "Rent a bike or a car."
The actor's career dates back to his first role as Gudjon in a 2002 drama-based movie, "Rent a bike or a car," shot in Reykjavik port, Iceland. His character, as Gudjon in this film, laid a firm foundation upon which he has continued building his now successful career not only as an actor but also working behind the cameras to make his mark in the entertainment industry.
7. He is Sagittarius
Björn Hlynur Haraldsson was born on 8th December 1974 in Reykjavik, Iceland, which makes his zodiac sign a Sagittarius. It justifies quite a number of his attributes, especially his ability to always see the brighter side of things. He also is opportunistic and goal-oriented, as evidenced by how he swiftly moved to co-found a theatre company immediately after graduating from an art academy.
8. He doesn't come from a theatrical family
Many of his fans may assume his success in the film industry comes from a theatrical background like many celebrities. However, he barely even knew he had the talent until he was pushed towards it by those who could recognize his acting skills. In an interview with Cineuropa, Björn opened up and credited his school teachers for leading him to the theatre school and, in a way, influenced his decision to become an actor. Still, acting was his hidden dream, but he never had the courage to pursue it confidently.
9. He is passionate about theatre, cinema, and TV
When it comes to the entertainment industry, Björn is a jack of all trades and has no preference over cinema, television, or theatre. He, however, notes that acting in films and on stage are different things altogether, though film and television work is more or less the same.
10. He is patriotic
Unlike most actors who always move to Hollywood to make more money and forget where they came from, Björn is entirely devoted to promoting the film industry of his home country, Iceland. He has done a lot to ensure the film and theatre industry in Iceland flourishes to greater heights, from taking an active role in the formation of a theatre company in Reykjavik, his home town, to promoting local productions and acting talents. He could not hide his delight that creations from Iceland get played in other parts of the world. For instance, an Icelandic series, "The Cliff," has been shown across the United States and in Latin and North America. He is thrilled to share the Icelandic culture to foreign audiences and continues promoting it through continued collaboration with other cast members from his native land.