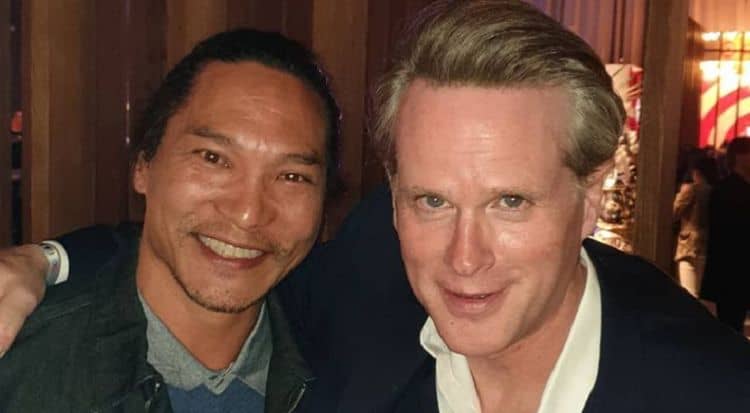 With more than 30 years of professional acting experience to his name, Jason Scott Lee has built a solid resume that includes more than 40 acting credits. Over the years, he has shown time and time again that he is capable of portraying a wide range of characters. No matter what kind of role he's tasked with playing, Jason is always sure to put on a stellar performance. Although he's yet to make an on-screen appearance in 2021, Jason has a big project in the works. He will be in the upcoming Disney series Doogie Kamealoha, M.D. which is based on the popular 80s/90s show, Doogie Howser, M.D. Continue reading for 10 things you didn't know about Jason Scott Lee.
1. He Grew Up In Hawaii
Jason was born in Los Angeles, but he moved to Hawaii at an early age and was raised there. Despite being born and raised in the United States, his family is originally from China. After graduating from high school, Jason decided to move back to the Los Angeles area.
2. He Got Into Acting In High School
There are some actors who can proudly say that they've wanted to act for as long as they can remember. However, Jason's reality is a little bit different. Some might even consider him a late bloomer. He didn't develop an interest in acting until he was in high school. Once he got a taste of what it was like, he knew that's what he wanted to do.
3. He Isn't Related To Bruce Lee
In 1993, Jason got his first major break when he was cast as Bruce Lee in the movie Dragon. Due to his last name, lots of people assumed that Jason was related to the legendary actor and martial artist, but the two aren't related at all. Still, Jason was proud to be able to be a part of Bruce Lee's legacy.
4. He Is Married
Not only has Jason found lots of success in happiness in his professional life, but things have gone well in his personal life as well. He has been married to Diana Chan since 2008. Unfortunately, we weren't able to find any additional information about her. However, it doesn't appear that she works in the entertainment industry. From what we can tell, the couple doesn't have any children.
5. He Survived COVID
The COVID-19 pandemic has directly impacted countless people all over the world, and Jason Scott Lee is one of them. He contracted the virus in 2020 while traveling to London to watch the premiere of Mulan. Luckily, it doesn't appear that he has any long-lasting effects.
6. He Is A Voice Actor
Jason has spent the bulk of his career in front of the camera, so people may not realize that he's done other things within the industry. He has also found some success as a voice actor. He was the voice of David Kawena in the 2002 movie Lilo & Stitch and its sequel.
7. He Is A Formally Trained Actor
Even though Jason may have got into acting a little later than some, it didn't take him long to really start taking it seriously. When he finished high school, he studied acting at Fullerton College where he was taught by Sal Romeo. The work Jason put in to sharpening his skills has definitely come in handy.
8. He Loves To Travel
Jason is a very adventurous person and he's always open to new opportunities to create memorable experiences. Traveling is one of his favorite ways to do that and he loves being able to explore other parts of the world. Thanks to his career, he has been able to visit places all over the world. Some of the countries he's been to over the years include New Zealand and England.
9. He Likes His Privacy
Even after all of the time Jason has spent in the entertainment industry, most people still don't know much about him outside of his work. That's because he has made it a point to keep his personal life away from the public eye. His social media posts don't contain any information about his private life and when he does interviews he likes to keep the focus on his work.
10. He Is Passionate About Health And Wellness
Jason is approaching his mid-50s, but you'd never be able to tell by looking at him. He is very serious when it comes to taking care of himself. Jason follows a healthy diet and he likes to stay active. However, that doesn't mean that he doesn't like to enjoy good food from time to time.Bruce Lee
Tell us what's wrong with this post? How could we improve it? :)
Let us improve this post!