American actor Dylan McDermott doesn't come across as a veteran, but he has been a professional actor for over four decades and counting. His career dates back to the 70s when he mostly performed on stage. He pulled off his screen debut in 1987, starring as Sgt. Adam Frantz in John Irvin's war film Hamburger Hill. McDermott's small screen debut came two years later in Larry Peerce's 1989 television film The Neon Empire. The Waterbury, Connecticut, native has since cemented his Hollywood legacy with multiple noteworthy performances in movies and television shows.
The talented actor is best known for playing Bobby Donnell in Davie E. Kelley's The Practice, a legal drama that ran for eight seasons on ABC. The show earned him numerous nominations for prestigious awards, including a Primetime Emmy for Outstanding Lead Actor in a Drama Series. It also won him a Golden Globe for Best Actor in a Television Series – Drama. Dylan McDermott's portrayal of Ernie West in Netflix's Hollywood earned him another Primetime Emmy nomination in 2020 for Outstanding Supporting Actor in a Limited Series or Movie.
Dylan McDermott's Parents Were Teenagers When They Had Him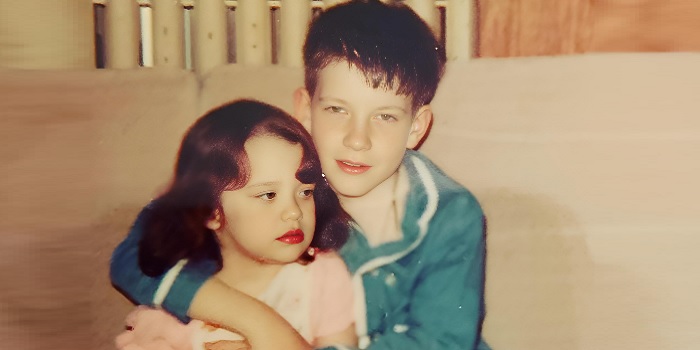 The Bobby Donnell actor was born to teenage parents, Diane and Richard McDermott, in Waterbury, Connecticut, on October 26, 1961. While his father was 17, his mother was only 15 when she gave birth to the actor. Five years after his birth, Dylan McDermott's parents parted ways. Diane took up the responsibility of raising Dylan and his younger sister, Robin McDermott, with the help of her mother.
But then, Diane passed on a few weeks after the divorce. She died of a gunshot wound to the head at age 20. Originally classified as an accidental shooting, it was uncovered after her son reopened the case 45 years later that she was murdered by her gangster boyfriend, John Sponza. It also came to light that the police helped Sponza, who was found dead in 1972, get away with the crime.
His Stepmom, Eve Ensler, Nudged Him To Pursue Acting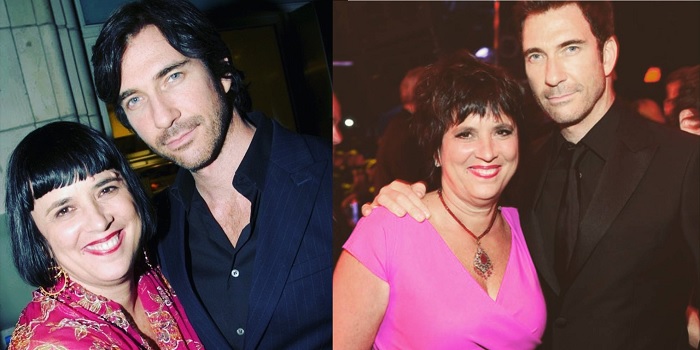 Following the passing of his mother, Dylan McDermott became unruly, jumping from trouble to trouble. He was on track to become a wayward and irresponsible adult when his life turned around, thanks to his father's marriage to Eve Ensler. As the famous American playwright bonded with her husband's teenage son, she gradually pulled him out of his grim lifestyle. Ensler was 23, only seven years older than Dylan McDermott, but she adopted him and became his guardian.
As their relationship flourished, she nudged McDermott to take up acting, writing roles for him in her plays. When Ensler suffered a miscarriage, McDermott changed his name from Mark to Dylan, the name she would have given to the child she lost. Ensler divorced Dylan's father in 1988 but has maintained a close relationship with the actor to date.
Dylan McDermott Struggled With Alcoholism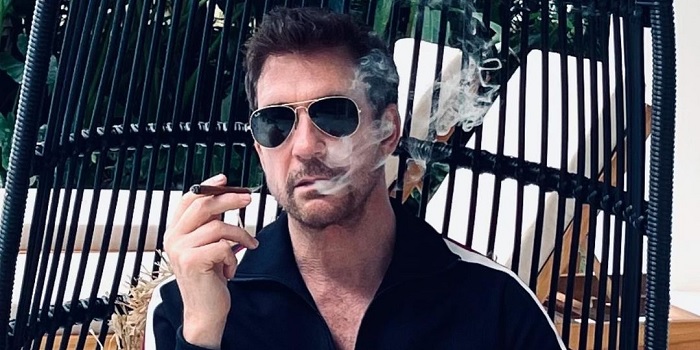 The Practice actor began drinking in his teenage years and soon became an addict. But with the support of his adoptive mother and groups like Alcoholics Anonymous, he has been able to deal with his addiction. Dylan McDermott celebrated 35 years of sobriety in August 2019, describing it as his greatest accomplishment. "Today is my Sober Birthday. 35 years! Staying sober has been my greatest accomplishment," he asserted in an Instagram post. "(I'm) Proud of this day because many in my family, including my birth mother and father, struggled with addiction. It was brutal to witness. I've also seen many who didn't make it, and that truly breaks my heart," added the actor.
He Has Two Daughters With His Ex-wife Shiva Rose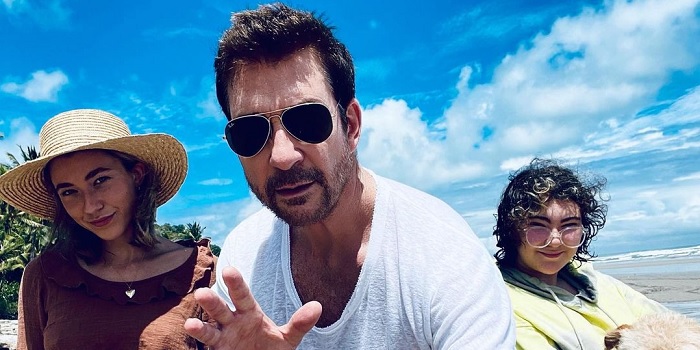 Dylan McDermott is a proud father of two daughters—Colette Rose McDermott and Charlotte Rose McDermott. The older of the two, Colette, was born in May 1996, whereas Charlotte was born on September 8, 2005. McDermott had them with his ex-wife, American actress and activist Shiva Rose. The former couple wedded on November 19, 1995, and were married for 12 years when they separated in September 2007.
McDermott filed for divorce citing irreconcilable differences in May 2008, which was finalized in January 2009. Theirs was an uncontested divorce, as they privately reached agreements on the terms of their separation, including shared custody of their daughters. Colette is also an actor; she appeared as Carly Cassidy in FBI: Most Wanted alongside her father, who plays Supervisory Special Agent Remy Scott in the CBS crime drama.
Dylan McDermott Was Once Engaged To Maggie Q And Julia Roberts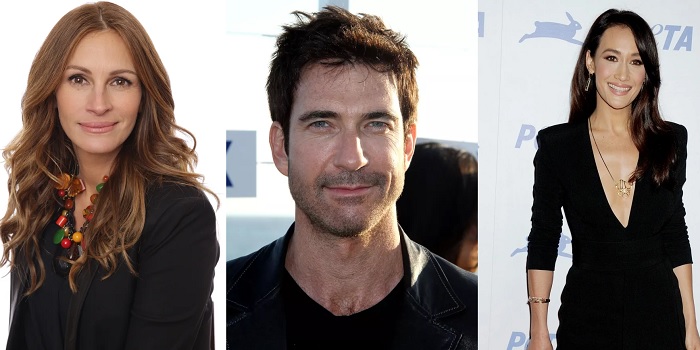 Roughly five years after his divorce from Shiva Rose, Dylan McDermott sparked dating rumors after he was seen in public with Maggie Q. That was in September 2014. He met and fell in love with the American actress on the set of CBS' Stalker earlier that year. It was soon confirmed that the two were in a relationship, and then they got engaged shortly after. McDermott proposed to the Nikita actress with a diamond ring barely two months into the relationship.
However, they never got to exchange wedding vows as they called off their engagement in February 2019. Per reports, The Practice actor was also once engaged to Julia Roberts. They reportedly fell in love while working on Steel Magnolias, wherein McDermott played her husband. People reported in 1991 that Roberts called off her engagement to Dylan McDermott after meeting Kiefer Sutherland on the set of Flatliners in 1990.
Tell us what's wrong with this post? How could we improve it? :)
Let us improve this post!