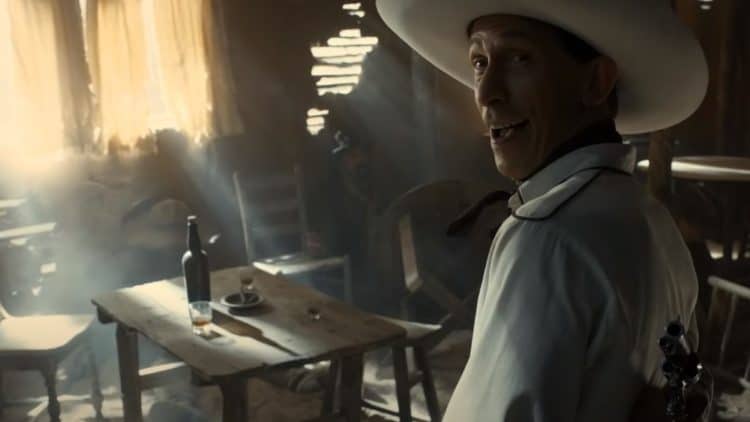 With more than 30 years of on screen experience to his name, Tim Blake Nelson has become a fixture in the entertainment industry. Over the course of his career, he has shown that there is no character or genre he can't tackle. His flexibility and creativity have allowed him to open so many doors and he's gotten to work with some of the biggest names in the industry on both sides of the camera. Most people will remember him best from his role in the TV series Watchmen where he worked opposite Regina King. No matter what kind of project he's involved with, Tim always brings something refreshing. Keep reading to learn 10 things you didn't know about Tim Blake Nelson.
1. He's From Oklahoma
Tim was born and raised in Tulsa where his parents were involved in the local community. His mom was a well-known social activist and his father was a geologist. While Tim will always be proud of his midwestern roots, he currently lives in New York City.
2. He Studied At Juilliard
Tim has always been serious about his craft, and education provided the perfect way for him to make the most of his natural talent. He graduated from Brown University in the 80s and then went on to study at Juilliard where he was a member of Group 19.
3. He Has Nearly 100 Acting Credits
The fact that Tim has managed to stick around the industry for more than 30 years is impressive in and of itself. What's even more impressive, however, is the fact that has earned almost 100 acting credits during that time. Some of his most noteworthy appearances include The Ballad of Buster Scruggs and Wormwood.
4. He's Jewish
Many people aren't aware of the fact that Tim was raised in a Jewish family. During an interview with Vanity Fair he said "I'm Jewish, but my name is Tim Blake Nelson, and I play all these hick roles. But I'm very. . .I'm Jewish—Jewish. Actually, we did Ancestry.com and I'm a hundred percent Ashkenazi Jewish. But since I have this name and I'm from Oklahoma and I play these roles, I hear a lot of anti-Semitism, because nobody fucking thinks I'm Jewish."
5. He Loved Working With Regina King
During his time on Watchmen, Tim had the pleasure of working with award winning actress Regina King, and he had nothing but good things to say about the experience. He told Slash Film, " Regina King just gives you those eyes and you're lost in them. You're lost in the situation you're playing because of that."
6. Acting Isn't The Only Thing He's Done In The Entertainment Industry
Most people are familiar with Tim as an actor, but in reality he's much more than that. During his career he has also written, directed, and produced. He played all three roles in the 2015 film Anesthesia. During the pandemic, he has also been doing more writing.
7. He's A Family Man
Tim's professional life is what the world knows him best for, but when he's at home he's simply a husband and a father. Tim has been married to actress Lisa Benavides-Nelson since 1994. The couple has three children together. Lisa is also a teacher at New York University.
8. He's Not Active On Social Media
If you're a fan of Tim's and you were hoping to follow him on social media, I've got some bad news for you: he isn't on there. He doesn't appear to have a verified account on any platform and although this is disappointing, it ties in with the fact that he's always been fairly private.
9. He Thinks The Pandemic Could Be The End Of Movie Theaters
As someone who has done a lot of movies over the years, a lot of Tim's career has relied on people paying to see movies in theaters. However, he understands that times have changed and he believes the pandemic might just be the final nail in the coffin for movie theaters. While talking to Polygon he said, "I think movie theaters will see a permanent diminution in demand. People are now even more inured to seeing features in the home, and I think that trend is going to be hastened. I think theatrical distribution is going to take a permanent hit."
10. He Doesn't Watch A Lot Of TV
Even though Tim has spent a lot of time on all our TV screens, he isn't really into TV himself. During his interview with Polygon he revealed that he doesn't watch a lot of TV although on occasion he will check out a series if a lot of people he knows are in it. Instead of TV, he prefers to watch documentaries.
Tell us what's wrong with this post? How could we improve it? :)
Let us improve this post!