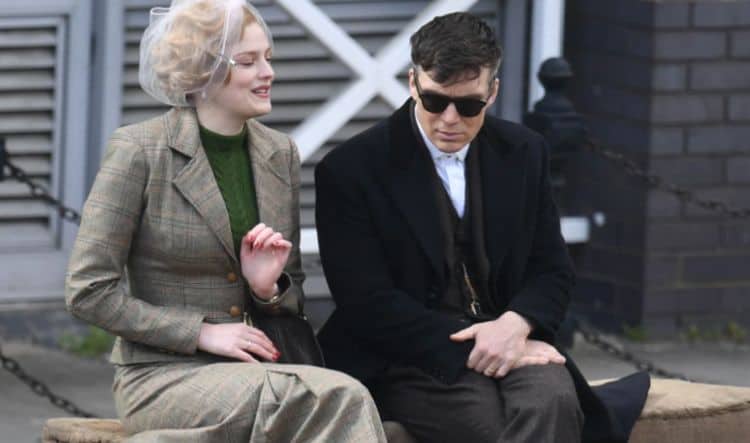 Amber Anderson was born to be a performer. Her natural on-screen presence is something that can't be taught, and she isn't afraid of roles that challenge her. Thanks to those things, she has been able to build a solid foundation in the entertainment industry. Most people will know her best for her role in the TV series Peaky Blinders, but most of her career has been spent doing moving roles. In fact, her next role will be in an upcoming movie titled Tell That to the Winter Sea. Unfortunately, though, there is no information on when the movie will be released. Continue reading to learn 10 things you didn't know about Amber Anderson.
1. She Is From England
When most people think of Amber, Scotland is probably the first country that comes to mind. However, she is originally from England. She told The Scotsman, "We lived in Glastonbury in Somerset but moved to Forres to survive the millennium bug because my parents' thinking was that if we moved to a very remote place and became self-sufficient, we'd be OK". Amber eventually returned to England and she is now based in London.
2. She Plays the Piano
Acting has been Amber's focus for many years, but music is actually her first love. She began her journey as a performer by studying the piano and eventually the violin. Even though she ultimately chose to pursue a career in acting, music will always have a special place in her heart.
3. She's Received Death Threats
Working in the entertainment industry means exposing yourself to all kinds of people, and not all of those people will be kind. This is something Amber experienced when she joined the cast of Peaky Blinders. In an interview with Square Mile, she said, she received death threats after news broke that she would be part of the show. She added, "I did only get two though. It's not an epidemic."
4. She's Worked with Major Brands
In addition to Amber's work as an actress, she has also found success as a model. She told Matches Fashion, "Burberry was my first major fashion campaign, when I was 19. In late 2015, they approached me about the Mr Burberry fragrance campaign with Josh Whitehouse and iconic director Steve McQueen. Then I did the show in London, and other beauty and fashion campaigns.
5. She Accused Harvey Weinstein of Inappropriate Conduct
In 2017, the entertainment industry was shaken to its core when dozens of women reported sexual misconduct allegations about Harvey Weinstein. Amber was among them. She stated that Weinstein tried to force her to have a personal relationship with him in order to further her career.
6. She Likes to Travel
Amber has lived in the UK for her entire life, but that doesn't mean that she hasn't gotten the chance to experience other parts of the world. Thanks to modeling and her successful acting career, she has gotten the chance to lots of traveling. Some of the countries she's visited include Greece and Spain.
7. She's Passionate About Human Rights
Amber is the kind of person who isn't afraid to speak out about the things that are important to her. She has used her platform to shed light on several human rights issues such as healthcare and the fight to end racism. She also encourages her followers to educate themselves on these issues.
8. She Likes Spending Time By Herself
Lots of people assume that everyone who works in the entertainment industry is an extroverted person by nature. However, that isn't true at all and Amber is proof. While talking to Matches Fashion, she said, "I like being on my own. My work is people-centric so when I go home, I really value my space." I think there are probably a lot of people out there who can relate to that feeling.
9. She Enjoys Reading
Amber has made a living out of telling stories for other people. However, sometimes she likes to be on the other end. When she isn't busy with work, she loves to sit back and enjoy a good book. Fictional stories and plays are among her favorite things to read.
10. She's a Pet Parent
Amber may not have any children, but she's still getting the chance to flex her mommy muscles thanks to her adorable fur babies. She has three cats and she loves spending time with them whenever she can. All of the dog people out there can rest assured that she also has room in her heart for pups although she doesn't currently have one of her own.