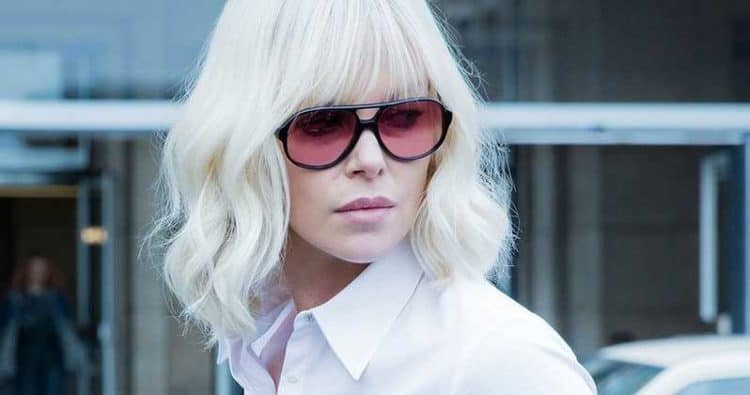 There is no single way to become an actor. Sometimes one grows up within the industry, other times they buy a one-way ticket to Los Angeles to try a shot at stardom, most times, the hustle involves working a number of random jobs to get by. For some actors, however, the journey begins with modeling, which is as close as any other craft can be to acting. Models are in many ways expected to bring out the mood in any campaign, just as much as actors do in shows and films, only that they do it in stills. A few actors took that route first. Though these actors started out as models, the desire to act proved to be stronger than that of modeling, making them abandon the career altogether.
1. Angelina Jolie
Prior to taking on the movie scene and becoming a star, Angelina Jolie was out and about, trying out a career as a model. In the past, we've had pictures surface of Jolie giving the craft her best shot, not knowing she'd one day not have to. Though she tried out modeling at the insistence of her mother, it turned out that acting was her calling all along. Years later, Jolie's modeling days would come full circle when her daughter Shiloh began eyeing the modeling industry.
2. Ashton Kutcher
Ashton Kutcher has made a name for himself as an actor, but, before gaining popularity on That '70s Show and appearing on Forbes List, he'd held a couple of odd jobs. In an interview with Howard Stern, Kutcher revealed that he'd worked as a lawn mower, a dishwasher, and a roofer. In addition to working at a supermarket and a butcher shop, Kutcher revealed that, when he was in college, he won a modeling contest that brought him to New York, where he lost to Josh Duhamel.
3. Halle Berry
As a teenager, Berry entered a number of beauty contests, winning the titles of Miss Teen All American and Miss Ohio. She was the Miss USA runner-up in 1986 and became the first woman of color to represent the country at the Miss World pageant. There is a thin line between acting and modeling, and Halle Berry knows this too well. At a campaign shoot for a cosmetics brand, she said of both crafts: " To me, it's still a camera pointing at you. You still have to project a mood, personality."
4. Channing Tatum
Magic Mike star Channing Tatum began his modeling career after appearing in a Ricky Martin video. During the time, he worked for a number of high-end clients such as Armani. Tatum went on to appear in a number of television commercials, working with brands like Pepsi. In October of 2001, he was named amongst Tear Sheet magazine's 50 beautiful faces of the year. Tatum worked with different agencies as a model, including one based in Miami, the city that birthed Magic Mike.
5. Cameron Diaz
Way before she won four Golden Globe awards and had a star on the Hollywood Walk of Fame, Cameron Diaz was a big-time model waiting to happen. At the age of 16, she signed a modeling contract with industry giant Elite Model Management. Through the agency, Diaz appeared in campaigns for brands such as Calvin Klein and Levis. A year later, Diaz was featured in the July 1990 issue of Seventeen magazine. She would later work in Australia and appear in a commercial for Coca-Cola. Diaz's time as a model did not come without conflict, as a case of misuse of her pictures landed a photographer in prison.
6. Robert Pattison
As a child, Pattison has a front row seat to the behind-the-scenes aspect of the world of modeling, given that his mother was a booker at a modeling agency. It goes without saying that his entry into the craft was inevitable. Though he had a lot of interests, including music and speech writing, he spent a good chunk of his teenage years modeling for British magazines and brands.
7. Vanessa Williams
Born in the Bronx, Vanessa Williams' birth came with a message from the future: " Here she is: Miss America." Destiny had it that she would become Miss America, but only for a while. Her reign was cut short by Penthouse magazine's publication of pictures from an explicit photoshoot. Years later, Williams would get an apology from former Miss America beauty pageant chief executive officer over the events that led to the denouncing of her title.
8. Sofia Vergara
If luck had a face, then it would be that of Modern Family actress Sofia Vergara. She was spotted by a photographer while walking on a beach in Colombia, which led to her securing modeling offers. Vergara was hesitant at first but found herself adapting to the lucrative industry at the age of 17. Her first appearance was in a Pepsi commercial. Vergara would later train to be an actress, a good call that saw her top the list of television's highest-paid actresses for a number of years running.
9. Dakota Johnson
With parents who were already in the business, Dakota Johnson was introduced to the actor-actress life early on. If she wasn't the Fifty Shades of Grey star we've known her to be, she'd be gracing billboards all over the world, thanks to an interest she took in modeling at the age of 12. Her curiosity was sparked by a shoot she had with Teen Vogue alongside other celebrities' children. In 2006, she served as Miss Golden Globe. Johnson would later ink a modeling contract with IMG Models, and land jobs with top brands, including MANGO.
10. Charlize Theron
Way before she was an Academy Award winner and had delivered one of the best performances movie critic Roger Ebert ever witnessed on the big screen, Charlize Theron was battling a rough childhood in South Africa. At the age of 16, Theron landed a one-year modeling contract that saw her move with her mother to Milan, Italy, one of the world's fashion capitals. Theron spent the year modeling in different parts of Europe before she decided to move to the United States. In between, she had dreams of becoming a dancer but chose acting instead.
Tell us what's wrong with this post? How could we improve it? :)
Let us improve this post!