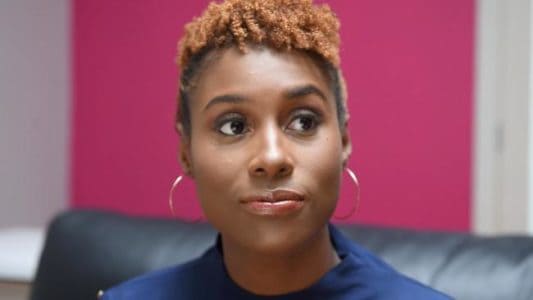 The world of Black reality television is slowly evolving, thanks to people like Issa Rae, who called it from the beginning. Perhaps the only woman to have cracked the code and raised the bar tremendously is Mona Scott Young of the Love & HipHop franchise. The story of Mona Scott Young's domination of this area of television begins with that of rapper Jim Jones and dates all the way back to 2006. Jones was to shoot a reality show dubbed Keeping Up with the Joneses, alongside his long-term girlfriend Chrissy Lampkin. Soon enough, Jones' then-manager Yandy Smith presented the idea to Young, who further developed it to include cast members close to the couple. Thanks to the genius of Young's camp, Love & HipHop grew from New York and bore shows with the same name in Atlanta, Miami, and Hollywood. The success of the franchise has seen cast members catapult into the limelight, launch businesses and record massive sales.
One of the biggest stars to come off of the franchise is 'Bodak Yellow' hitmaker Cardi B, who has managed to carve a successful rap career. Asked if she had a hunch that Cardi B would blow up and whether she was the same girl that we know today, Young said: " Absolutely. Same. Unfiltered. Say anything that comes to her mind. Absolutely. But, you know…Did I have any sense? I can't say I did. You know, when you are sitting across from someone, especially having been a manager, there's like the goose-bumpy feeling in your stomach, but if you knew it in advance, you'd be able to bottle it, right? When you were sitting across her, there was always something special about her, she knew what she wanted musically, she was focused on that, but…you know, I'm so happy for her." With Young's success paving the way for black reality to thrive, Rae has decided to take on the scene, doing things her way with the all-new Sweet Life on HBO Max.
Creating Breakthroughs
Issa Rae, having had a successful run with Insecure, knows a thing or two about making one's dream come true. In a November 2020 interview with Converse, Rae shared nuggets with up-and-coming creatives who want to create a name for themselves in Hollywood. Rae's choice of a career path is unconventional, given that her parents have white-collar jobs; Rae's mother is a teacher, while her father is a pediatrician. It goes without saying that Rae was expected to take a more conventional route, but that didn't go as planned. " My dad, especially, just because, you know, he came from West Africa. He was an immigrant. He brought himself up. He was very much like 'you should always have a plan B. And your plan B should be in a dignified field.'" Rae said.
Well, It's safe to say that Rae didn't let things go her dad's way. She carved a not-so-dignified path that has paid off in a big way, and she says these three things about creating breakthroughs for ourselves: " I would definitely say betting on myself because there's just a lot of doubt. You're constantly being told what you can't do. I've had so many different conversations with people that have told me what I can't do, so that fueled me. The second thing is surrounding myself with people who are just as passionate. The team that I have now, some people I've been rocking with them for nine years. Three, not being a perfectionist. Sometimes that can be crippling." Rae's right. Despite not being a perfectionist, she has managed to get the perfect move-on plan with her new show.
Meet The Cast Of 'Sweet Life: Los Angeles'
Sweet Life: Los Angeles premiered on HBO Max on August 19th. Set in Rae's backyard, as she's pretty much Los Angeles-raised, the show is unscripted and is based on the lives of young twenty-somethings trying to navigate adulthood. The idea for the show was inspired by Baldwin Hills and The Hill, Rae told Entertainment Weekly. Rae said of the show's cast members: " I didn't want it to represent L.A. in a corny way. I wanted it to be real L.A. people that natives would be proud of, and they could be like, 'Oh, I know someone like that,' or 'I know this person.' And I'm really happy with the result."
The cast of Sweet Life: Los Angeles includes P'Jae Compton, who is the founder of His & Hers LA, a clothing brand, Briana Jones, also known as 'Bri', who is a healthcare professional with her own range of body products, Amanda Scott; an actress, television, host, and yoga lover, Jordan Bentley; owner of streetwear Hypland, who's in the past collaborated with Netflix, Jerrold Smith III, who's passionate about basketball and is a marketing specialist at the Will Smith owned studio, Westbrook, Cheryl Des Vignes, a fashion designer and artist, and Tylynn Burns, who is a project manager and the founder of House Party Creative LLC.
Following the show's announcement, Burns was as elated as the rest of the cast. In an Instagram post, she wrote, " Here's to more billi's.To see me and my homies on billboards around the city that RAISED ME? Wtf! Everything is so surreal rn, thank you to everyone for supporting us on this journey." That said, the show has already attracted a fanbase, its biggest fan of which is Black-ish creator Kenya Barris, who said: " Me and my daughters LOVE this show!!! PJ is very much on my "watch" list. The McClaren was WEIRD." According to About Dre, who reviewed the show, Sweet Life: Los Angeles doesn't pretty much cut it for him, even though he says Brianna, PJ and Ty really brought their A-Game to the table. Brock TV, another reviewer, was impressed by the entrepreneurial spirit of different members of the cast. He also pointed that underneath Jordan's relationship talk is a man that's only after one thing. Block Tv gives an analysis of every episode, dissecting each and every cast member in detail. All in all, Rae has done it once again and is well on her way to dominating unscripted Black television, if the reviews are anything to go by.