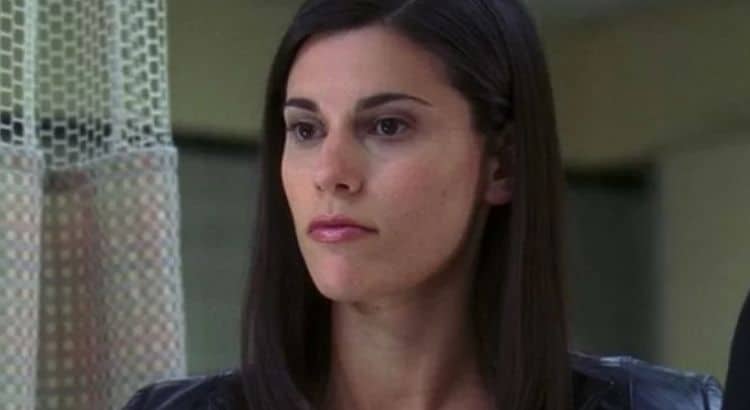 A good actress who can take a role and make it her own is not easy to come by. There are plenty of good actresses in the world who can do the job, but there are few who do the job so well as Milena Govich. She's well-known for her portrayal of Detective Nina Cassady from the hit series, "Law & Order," and we cannot imagine another person playing this role. She takes it, she rocks it, and she's made it one that no one else could take over without the world no longer want to watch. She's such a talent, but it seems that her fans know very little about her as a person. Outside of her role as Detective Cassady, who is she?
1. She is in Her 40s
She may look much younger, but she's actually in her mid-40s. Her active lifestyle, good genes, and her schedule allow her to age well, take care of herself, and look far younger than her October 29, 1976, birthday conveys.
2. She is from Oklahoma
She was born and raised in the Midwest. She grew up in the town of Norman, Oklahoma, which is right there in the middle of the country. It might not sound like the most exciting place to grow up, but both of her parents worked for the local universities while she was growing up, so she lived there.
3. Both of Her Parents are Doctors
Both of her parents worked for universities in Oklahoma, as mentioned previously. Both of her parents are also doctors who worked as professors of music. Prior to her father's 1998 death, he was a professor of music at the University of Oklahoma, and her mother is still a professor of music (she's a voice teacher) at the University of Central Oklahoma. Music runs in her family.
4. She Has Interesting Heritage
Not only are both of her parents musically inclined doctors and professors, they also blessed their daughter with a very unique heritage. She is both Scottish and English thanks to her mother's family, and she is Serbian thanks to her father.
5. She has a Famous Aunt
Additionally, she also has a famous aunt. Her family is wildly talented, if that was not obvious to you already. Her aunt is the famous Milica Govich. She worked as an actress in the movies, on television, and she even had many roles on Broadway.
6. She is Intelligent
It might not be difficult to guess with two doctor professor parents, but she's a smart woman. She graduated from high school as the valedictorian of her class – which means she had the highest grade point average of her entire class. She then turned around and went to college and graduated with her college degree while also being the valedictorian of her college class. She's that smart.
7. She Gave up Medicine for Acting
When she was in college at the University of Central Oklahoma, she studied hard. Her degree was a double degree – and she was valedictorian??? – in both pre-medical studies and performance. She then minored in violin and dance. She was enrolled in pre-med courses thinking she might take on a career in the medical field, but she chose to move to NYC following her college graduation. She wanted to be an actress. She made it happen.
8. She is Married
For approximately 18 years now, she's been married to the same man. His name is David Cornue. He works as a writer, producer, and composer. They have no children together or separately, though they have never discussed whether this is by choice or because they didn't have a choice in the matter. Frankly, it's no one's business.
9. She is A Singer
We know she's got musical genes thanks to the talents of her parents, but she'd lead you to believe she's not as musically inclined as she really is. She has a long history of music in her life, but did you know she's someone who can sing? We mean she can really sing. No one who cannot sing is asked to sing the National Anthem at a New Jersey Devils game, are they? She was asked, and she did it.
10. She's Inherently Private
Milena Govich doesn't feel any need to share her personal life with the world. She shares enough of her professional life through her work, and she's not interested in having the world involved in everything she is doing at home. It's a fine line for an actress to walk – keeping things in line while also sharing enough to be interesting while still maintaining her privacy. She's quite good.