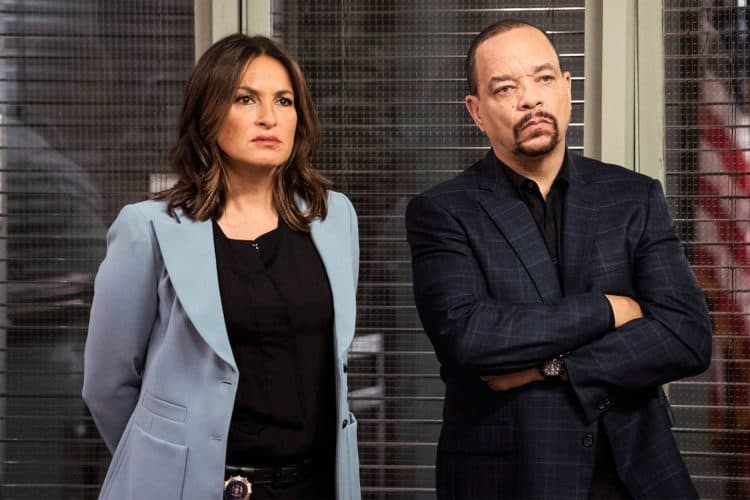 Law & Order SUV is the longest-running crime drama in the history of television, with a whooping twenty-two seasons. The writers have mastered the ability to create storylines that are relevant today and capture viewers' hearts. The show has featured numerous memorable storylines that fans can't forget if they tried to. Take a look at the ten saddest storylines that left some people gripping the edges of their seats while others while the rest of us were bawling our eyes out.
1. "Baby Killer"
"Baby Killer" was the fifth episode in the second season. This episode featured one of SUVs' most morally complicated shows because it centered around a seven-year-old boy named Elias who killed his classmate in a school shooting. The detective struggle with whether he should be charged as an adult. As the investigation goes on, the detectives find out that Elias intended to shoot a local drug dealer and gang member who was after him. He shot his classmate by accident. Fortunately, Elias ends up getting pardoned by the judge and the victim's family, only to get brutally murdered by a 12-year old a day later.
2. "Swing"
This Season 10 Episode 3 storyline casts the spotlight on Detective Stabler's family. During Stabler's time on SUV, it was always obvious that he was a good father, but in this episode, he's forced to battle his emotions as a good cop and a father. The show starts with Stabler answering a break-in and entering only to find that his daughter is the culprit. Stabler finds out that his daughter has Bipolar, which opens up old wounds that he's spent years burying. Stabler decides to take a trip to see his mother, who also suffers from the same mental health condition. Now that his daughter has been diagnosed with Bipolar, he's given the opportunity to reconnect and better understand his mom, with who he's had an estranged relationship for several years.
4. "Burned"
"Burn" came on in season 8. This episode challenged Benson's and Stabler's partnership. The two were at their wit's end when a woman accused her ex-husband of raping her. She refused to put her daughter on the witness stand, and her ex squeaky clean background decreased the chance of a conviction. Stabler doubted the woman's claims while Olivia was sure that the woman was in danger. Her ex-husband ended up getting released and sets her on fire. The detectives visit her in the hospital and see's that she's in really bad condition. This was such a heartbreaking sight, and it brought awareness to the reality of domestic abuse. As they leave, her screams of agony follow them out of the hospital.
5. "Return Of The Prodigal Son."
The fans were excited about Stabler's appearance in Season 22, Episode 9; after all, it's been years since we were graced with his presence. Stabler and his wife Kathy plan to surprise Olivia at an award dinner celebrating her achievements. Kathy is a victim of a car bombing and is left in critical condition. The squad aggressively searches for the culprit. At first, it seems as if Kathy is going to make it through, but she eventually succumbs to her injuries and passes away. It's hard watching Stabler and his kids grieve her death. Benson has to help her close friend and former partner pick up the piece.
6. "Murdered At A Bad Address."
The assault of a teenaged girl in the projects in Season 21, Episode 6 leads to the unearthing of an old case. Carlos Hernandez was wrongfully convicted of murdering his mother and sister. For years, Carlos sat in a cell grieving his family's death. It's a tear-jerking moment when they discover that he's actually innocent and he's released from prison. Later in the episode, Stabler finds out that her brother Simon has been found dead after being a no-show at their lunch date.
7. The Undiscovered Country
This episode had us all grabbing tissues. In Season 19, Episode 13, a missing infant case turns into a fight between parents on the child's right to die. The infant has Mitochondrial DNA depletion syndrome, which has rendered the baby blind, deaf, and without adequate brain function. The mother wants the child to die peacefully but is unable to make such a big decision. Barba becomes so invested in this case that he goes outside of his legal bounds and makes the decision for the mother. Now he's on trial for legally overstepping his bounds and creating a major conflict of interest, and he faces losing his license. At the end of the show, Barba resigns from his career altogether. It's tough seeing Barba go as the prosecutor made a way into our hearts in his two-year run on the show.
Tell us what's wrong with this post? How could we improve it? :)
Let us improve this post!