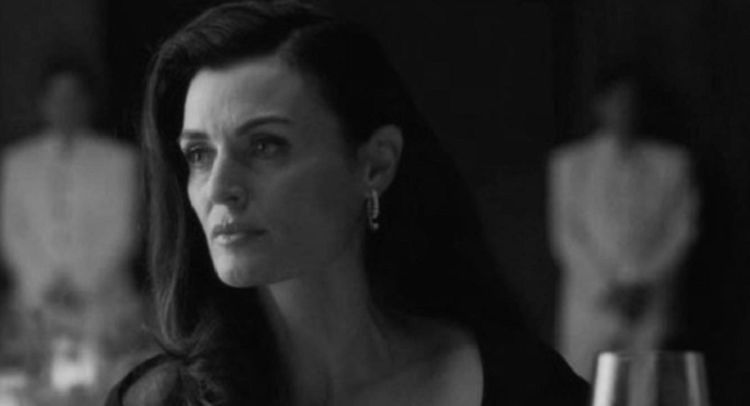 For more than 20 years, Lyne Renee has been working extremely hard to make a name for herself in the entertainment industry. At this point in her career, she can say that all of that hard work has paid off. Over the years, she has gotten the chance to work on projects all over the world and she's earned lots of respect in the process. Any time you see Lyne's name attached to a project, you can trust that she is going to put 100% into it – even if she doesn't have the biggest role. Although she doesn't have any new projects in the works at the moment, Lyne still has a lot more to offer the world. Keep reading to learn 10 things you didn't know about Lyne Renee.
1. Her Name Isn't Actually Lyne Renee
Countless people know her as Lyne Renee, so they may be surprised to know that isn't really her name. She was born Line Van Wambeke. We weren't able to find any information on why she decided to use a different name professionally, but she may have felt that Lyne Renee would be more palatable for an international audience.
2. She's A Painter
Lyne is best known for her work as an actress, but that isn't the only artistic talent she has. She also enjoys painting and drawing and it's something she's very good at. She even has a second Instagram profile that is specifically dedicated to sharing images of her artwork.
3. She Likes Her Privacy
Being a professional actor typically comes with lots of attention, which eventually can lead to an invasion of privacy. Lyne, however, has done a great job of protecting her privacy over the years. She has never been one to provide too much information about her personal life and instead prefers to keep the focus on her work.
4. She's A Formally Trained Actress
There's no denying the fact that Lyne is a natural when it comes to acting, but she has also invested lots of time and effort into honing her skills. She studied acting at Studio Herman Teirlick in Belgium and the things she learned there have been very beneficial to her career.
5. She Likes to Keep Herself in Good Shape
Being an actress can be a very grueling job, and that's something that Lyne understands completely. As a result, she has made it a point to take good care of her body and keep herself in shape. This allows her to deal with any physical demands that may pop up when she's chosen for a role.
6. She's Been In Video Games
Most people are familiar with the live-action work that Lyne has done, but they may not be aware of the fact that she's also a talented voice actress. Over the years, her voice has been used in two video game projects including the 2014 game Dragon Age: Inquisition.
7. She Fell In Love With Acting At An Early Age
It can take some people their entire lives to figure out what they truly want to do, but Lyne was only around 5 years old when she found her passion for acting. During an interview with Karina Michel Feld, Lyne said, "In kindergarten, I had my first opportunity to appear on stage. We used to start with making our own costumes, rehearsing the act and then perform it to our parents. I remember it so vividly. I had never felt more alive, to be on stage and play, and use all the imagination I had for good reason."
8. She Likes Spending Time Outdoors
When Lyne was growing up, she had lots of freedom to explore her surroundings and this is something that has followed her into adulthood. She enjoys being out in nature and taking in all of the beauty that it has to offer. Spending time outside is also a great way to clear her head.
9. She Has Helpful Advice For Up and Coming Actors
Lyne has been in the business for long enough at this point to know what it takes to be successful. When asked if she had any advice for upcoming actors, Lyne told Karina Michel Feld, "If you're afraid to fail then you should not embark on becoming on actor. It's about failing all the time but not seeing it as that, take every audition like an exercise or little project on its own and prepare thoroughly, have fun with it, send it and let it go. Make it about the work, not the outcome."
10. She Believes In The Importance Of Therapy
Mental health is a topic that lots of people are afraid to discuss, but Lyne isn't like lots of people in that regard. She believes in taking care of her mind just as much as she does her body. She has also been open about the fact that she has been in therapy for over 10 years.
Tell us what's wrong with this post? How could we improve it? :)
Let us improve this post!