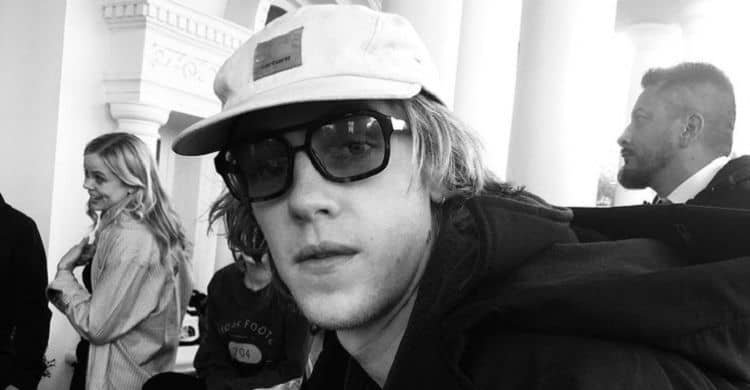 It's often difficult for child actors to move on to become successful adult actors. The child acting days leave them tired, worn out, and sometimes unable to break the mold of the character that made them famous as a child. Many adults find it difficult to watch a child star in a more mature role, and some child stars make it difficult on themselves because they were unable to handle the pressures that were placed on them during their formative years. Cooper Van Grootel, however, is not one of those child actors. He's spent most of his life working, and he's taking things to a brand-new level as an adult actor, and he's making it work. Here is everything you ever wanted to know about the child star.
1. He is Still a Teen
Here's the thing about Cooper Van Grootel; he's a child star who is still technically a child. He is still a teen as of 2021, and that means that he's not yet made it into adulthood, but he's managed to cross the threshold from child star to adult star, and it's working for him.
2. He Has an Old Soul
He's not like other kids his age. He's an old soul. He is mature, and he even has the eyes of someone who has been around for many, many years despite the fact that he's not even out of his teenage years yet. He comes across as so much more mature and more worldly than most his age, and that's what is helping to set him apart as a more adult-like actor than anything else.
3. He is Exceptionally Professional
It's been said time and time again by producers and directors that this young man has more professionalism and work ethic than anyone his age. He is more like an adult, and that is just something that he prides himself on. Don't mistake that for him trying too hard, though. He comes by it very naturally.
4. He is Easily Likable
It might seem that a kid with an old soul and a lot of professionalism and work ethic might not be a lot of fun to work with, but that is not the case with Cooper Van Grootel. In fact, he's well-liked by both his peers and the adults he works with. He's laid-back, easy-going, and easy to get along with.
5. He Enjoys Sports
He is a huge fan of football (Aussie Rules, of course) and skateboarding. He's a typical kid who likes to watch his favorite teams, who likes to get outside and participate, and who likes to do things that keep him active. He's working most of the time, but he always finds the time he needs to have a good time when he is out and about.
6. He is an Avid Surfer
He's spent his entire life surfing. Of course, when you grow up in Perth, Australia, it's impossible not to find a love of things like surfing when it's right there in your backyard. He grew up with some of the best surfing in the world on his doorstep, and he doesn't let anyone forget that he loves it.
7. He is Living in California
When the pandemic hit, he was already living in California. He'd moved to Los Angeles to be closer to some Hollywood roles he wanted to take on, and it's been working well for him. He's been able to do it, to take things on, and to learn to surf the smaller, less dramatic California waves. They aren't Australian waves, but they are okay enough for him to still get to surf.
8. He Enjoys Photography
If acting does not work out for him, he can always make a move into the photography business. He has a chance to take photos regularly, and he loves it. He enjoys taking beautiful shots, learning new cameras, and refining his own skill behind the camera.
9. He Prefers Small Gestures
While everyone loves a grandiose gesture once in a while, this is a young man who likes the smaller things. He likes a small gesture, a sweet thought, or a small memory more than he loves a big one. He has the mindset of so many of us who prefer the little things in life, even if we all can agree that the big things are pretty great, too.
10. He is Always Ready for Anything
Cooper Van Grootel is an old soul. He recognizes that the world is changing at a rapid pace, and he knows that this means he has to be ready for anything. He has to be willing and able to focus on what he can change, how he can adapt, and what he can do that will keep him prepared and on track given the constant state of change going on all the time.
Tell us what's wrong with this post? How could we improve it? :)
Let us improve this post!