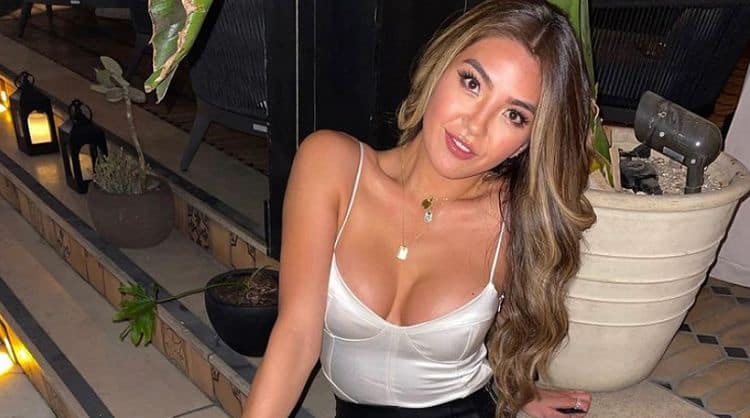 Every season, a group of new women joins the cast of The Bachelor, and they each hope that they will be the last person standing. Of course, however, only one person can get the final rose. This season, Ency Abedin is one of the latest hopefuls and she's ready to show Clayton Echard why she is the woman he has been looking for. While she's going to have to do some serious work in order to stand out among the rest of the women, Ency is ready to bring her A-game. We'll all have to tune in each week to see how things play out for Ency, but there's no reason why she couldn't make it all the way to the end of the season. Here are 10 things you didn't know about Ency Abedin.
1. She Comes From A Diverse Background
From what we know, Ency was born and raised in the United States, but her roots extend far beyond this country. She has both Iranian and South Korean ancestry and she is very proud of all of the cultures that have come together to make her the woman she is today.
2. She Loves Hanging Out At The Beach
When the weather is nice, there's no better feeling than getting out and enjoying some fresh air. Ency really enjoys spending time by the water and she's hoping that her partner will feel the same way. Luckily for her, Clayton is also someone who really appreciates the beach.
3. She Is A College Graduate
Ency has always been someone who is focused on her future and achieving her dreams. She attended the University of California, Irvine where she graduated in 2018. However, we weren't able to find any information on what she majored in during her time there. These days, Ency works in sales and she has been very focused on furthering her career.
4. She Enjoys Dressing In Costume
Ency is a fun person who likes to get a little creative when it comes to her self-expression. Her bio for The Bachelor reveals that Ency loves to dress in costume and it's something she wishes she could do more often. Hopefully, Clayton doesn't mind a little bit of cosplay.
5. She Likes To Travel
Traveling isn't something that everyone gets to experience. However, those who have had the opportunity to visit different places will often tell you that it's a life-changing experience. Ency has been fortunate to do a good amount of traveling in the United States and other parts of the world. She would probably love to get the opportunity to travel the world with the love of her life.
6. The Bachelor Is Her First TV Show
Some people throughout The Bachelor's history have joined the show after appearing in other reality series. They hope that by doing The Bachelor, they can get even more attention. Ency isn't one of those people, though. She doesn't appear to have any previous experience in the entertainment industry.
7. She Isn't Afraid Of An Adrenaline Rush
Ency is all about living life to the fullest, and she isn't afraid to step outside of her comfort zone and do things that challenge her. She loves a good adventure and in the fall of 2014, she even went skydiving. Clayton is going to have to be willing to get that adrenaline pumping if he wants to keep up with Ency.
8. She Is A Family Oriented Person
We may not know much about Ency's family, but what we do know is that they're very important to her. She likes to spend as much time with her loved ones as she can and it's clear that they play a major role in her life. It's unclear whether she has any siblings.
9. She Is A Foodie
Ency's love for adventure doesn't stop with traveling and sky diving, she also loves to try different kinds of foods. From ice cream to lobster rolls, Ency enjoys food from all over the world. She even has a highlight section on her Instagram profile dedicated to all of the dishes she's tried.
10. She Loves Dogs
There's always something a little heartwarming about finding out that a person loves animals. For those who were wondering, Ency is a proud dog lover. While it doesn't appear that she has a pet of her own, several posts on her Instagram profile show that she really likes spending time with her friends' dogs. Clayton is also a dog person so it looks like this is an area they will definitely click in.Clayton Echard
Tell us what's wrong with this post? How could we improve it? :)
Let us improve this post!