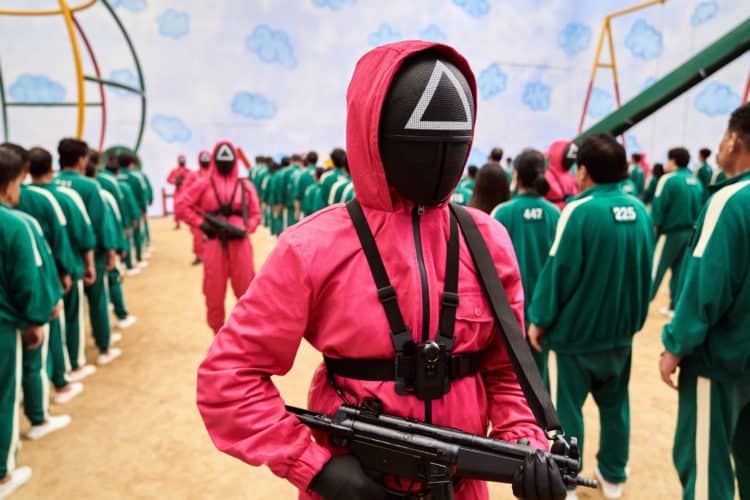 One of the greatest things about streaming services is that they've made it easy for people to watch all kinds of content from all over the world. Many series are now being dubbed in multiple languages so they can be even more accessible. In 2021, a South Korean series called Squid Game had the world in a chokehold when it was released on Netflix. The series has become so popular that viewers are now on the hunt for other South Korean shows that they might enjoy. The good news is that there are lots of great options out there. Known as K dramas, these shows offer plenty of entertainment and excitement that is universally relatable. Keep reading to see five South Korean shows to watch if you loved Squid Games.
1. Vagabond
Vagabond only lasted for one season, but it definitely deserved to go on for much longer. The series debuted in 2019 maintained high viewership throughout the entire season. Vagabond centers around a stuntman named Cha Dal-gun who is raising his nephew. However, Cha Dal-gun's world is turned upside down after his nephew is killed in a plane crash while traveling to Morocco. However, when Cha travels to Morocco to attend a funeral service for all of the people killed in the crash, he recognizes a man from a video his nephew sent him before the plane took off. He soon realizes that things with the crash aren't what they seem and he goes on a mission to unravel the mystery. If you're a fan of shows like Manifest or The Returned, this is one you'll definitely enjoy. Vagabond is currently available on Netflix.
2. Flower of Evil
Flower of Evil is another show where things aren't exactly what they appear to be on the surface. The series is about a serial killer who lives under an assumed identity and no one, including his wife (who is a detective), knows the truth about him or his past. However, when his wife begins investigating a series of murders, she eventually starts to realize that her husband may be hiding a sinister secret. The series is full of suspense and the acting is on point. In fact, Lee Joon-gi who plays the show's main character has done such a convincing job in his role as a serial killer that several fans have said they really were scared while watching the show.
3. Hospital Playlist
Hospital Playlist is a bit more light-hearted than the other shows on the list, so it's not anywhere near as intense as Squid Game, but is a great show nonetheless. The show is a medical drama that follows a group of doctors who have been friends since they were med students. Like other similar shows, Hospital Playlist follows the characters' lives both personally and professionally. People who like shows like Grey's Anatomy and Chicago Med will likely fall in love with Hospital Playlist. Unfortunately, however, the show lasted for just two seasons. On the bright side, the show is available on Netflix.
4. Stranger
Stranger may not have gotten as much mainstream attention as Squid Game, but this is another series that has found popularity all over the world. The show debuted in 2017 and focuses on a prosecutor named Hwang Si-mok. After dealing with extreme sensitivity to sound, he undergoes corrective surgery. However, the surgery somehow damages his social skills and his ability to empathize with others. Once he gets back on the job, Hwang teams up with a police officer named Han Yeo-ji and the two begin working together to solve a case. It quickly becomes clear that things with the case are much deeper than they could've imagined. Hwang ultimately finds himself in the middle of corruption and conspiracy. Both seasons of Stranger are currently available on Netflix.
5. Extracurricular
Released in 2020, Extracurricular will have you glued to the screen. The show is about a high school student named Oh Ji-soo who is at the top of his class. On the surface, he seems like the ideal young adult. However, what people don't realize is that he is running an illegal business behind the scenes. At the same time, however, his main reason for being in business is simply so that he can take care of himself. Unfortunately, he finds himself in a sticky situation when one of his classmates finds out about his operation. He has no choice but to cut her in on the business, but the decision ends up coming back to haunt him when the police get involved.