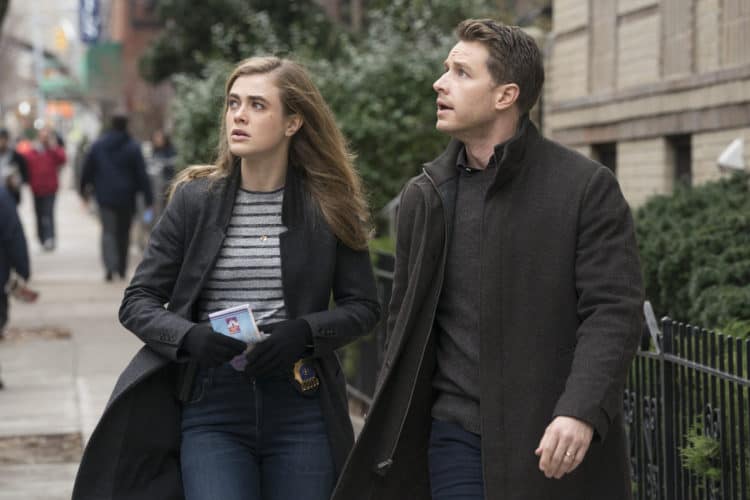 Manifest is a supernatural drama television series that has risen from the ashes of cancellation by NBC after Netflix ordered the fourth season in June 2021. It was created by Jeff Rake on the 24th of September 2018 and will be celebrating three straight years with three consecutive seasons this month. Let's take a quick look at the storyline before we find other TV shows full of endless twists and turns.
The Plot
The basic story behind Manifest is that of a group of passengers and crew of a commercial plane. They make a sudden reappearance after they were thought dead for five and a half years. Montego Air Flight 828 was en-route to New York City from Jamaica when it experienced severe turbulence. The weirdest part about this is that while they were up in the air, some supernatural shift in time happened that propelled them five years into the future. Their lives were the same as far as they knew, but when they try to reincorporate themselves into their families and workplaces, it becomes pretty impossible.
They all try hard to figure out precisely what happened. But it becomes a tough road to being forced to accept that everything had changed. Spouses had remarried, children had learned to live without their parents, and relationships had come to an unprecedented end. What's even weirder is that they all begin to experience some supernatural power, having 'callings' that compel them to do specific actions, like solve crimes. Hats off to the writers and creators of this fantastic TV show for managing to maintain suspense and action for a whole three years without seeming predictable. Adding new twists at every turn was indeed no problem, as season three ended on one heck of a cliffhanger when the plane disappeared.
Characters Fears
The characters try seeking closure on what had changed their lives for good, and in the process, conspiracy theories and religious fanaticism spring to the surface, leading to deaths and sudden victimization of everyone on the plane. That's it. Confusing and intriguing at the same time. Hats off to Jeff Rake for ensuring Manifest doesn't die a slow, uneventful death. The release date is not yet in the public domain since Netflix ordered the show on the 28th of August, 2021. We might have to be patient a while till we can get a release date. For now, it's too soon. Based on the storyline, here are other TV shows that are similar to Manifest. They are equally twisted, as it is intriguing.
1. Travelers
Travelers is a Netflix and Showcase TV series that follows the story of Grant MacLaren (Traveler 2468)sent back in time, to the present day, to prevent the possibility of an apocalypse happening. The series encompasses crime, drama, and a few comedic scenes as the travelers try not to interfere with the natural flow of life, even where death is involved. With questions centered on time structure and emotional character journeys, this series is similar to Manifest.
2. Sense8
The group behind Cloud Atlas and the Matrix movies – The Wachowskis, created this TV series. Its captivating story shines a light on numerous themes, e.g., cultural diversity, sexual fluidity, personality, gender, among many more. It shows how eight people, also known as sensates, are connected around the world. Each of these eight sensates can see, hear, and feel everything anyone in the group does regardless of time differences in their respective countries.
3. Fringe
This show contains just as much supernaturalism. It follows the life of a brilliant scientist who seems a bit frantic and works for a fictional section of the FBI called The Fringe Division. Some rogue scientists plan on traveling to the parallel universe by taking control of time. Will they be stopped in time to prevent another Manifestation?
4. The Leftovers
Done by HBO, Leftovers is a series that tells of a world where a small percentage of the population disappeared mysteriously three years earlier. Contrary to your expectation, it doesn't focus on the lost individuals. It looks at the lives of those left behind. Thus the title 'Leftovers.'
5. Under the Dome
Based on Stephen King's 2009 novel, Under the Dome, this show runs for a successful three seasons that tell the story of a town where a dome suddenly appeared, separating the people from the rest of the world. We see how this entrapment negatively and positively influences the lives of the citizens of this town.
6. The Wilds
This TV series by Amazon Original is a story of girls in their teens whose plane crashed on an island in the middle of nowhere. However, it was not a coincidence since they were part of an experiment to monitor their behavior. We are taken through the journeys of their lives before and after the crash and the trial.
7. The OA
Created for Netflix, this show was canceled after season two. It showed the life of a woman who suddenly appeared after going missing for seven years. She was blind before but has now regained her sight. She gathers a few people to help her find people who have been trapped in another dimension.
8. The Returned
This story focuses on several people that come back to life several years after their deaths. These individuals try to piece their lives back together and, in the process, create a reasonable basis for drama, mystery, and fantasy. It involves intertwined paths and unexpected interactions that make the story more intriguing.
Such programs challenge our thinking to imagine what would happen if such things were to spring up in a world so linear. The principal purpose is for entertainment, and honestly, to a great extent, we all appreciate how everyday life is, as we live vicariously through such shows.the fourth season in June 2021
Tell us what's wrong with this post? How could we improve it? :)
Let us improve this post!