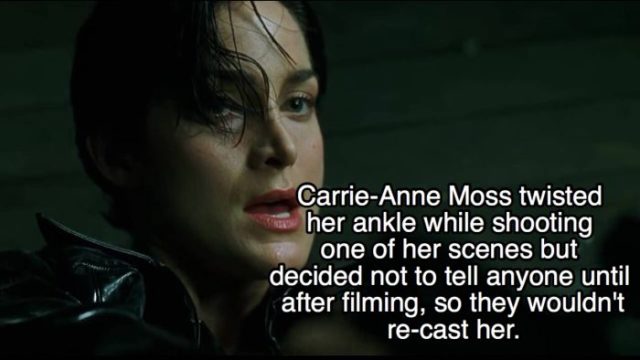 With all of the talk about The Matrix coming back to the big screen, fans are getting nostalgic about the original franchise which will go down as one of the most successful Sci-Fi movie franchises of all-time. With regard to the new movie, we don't have many details other than what's already been said. The movie apparently will NOT be a reboot but rather a collection of new stories. Stars attached to the film right now are Michael B. Jordan and Laurence Fishburne.
While this isn't 100% confirmed we've heard that the movies will centralize around Fishburne's character Morpheus. No word on whether or not the Wachowskis will be involved. Keanu Reeves has already been on record saying he'd never be on board a Matrix movie without the Wachowskis attached in some way.
Believe me. The first news we get of anything new developmentally you'll be hearing it here. But in the meantime it's always nice to look back on a movie that was so incredible in so many ways that literally over 20 years of its making people are still analyzing it, talking about it, and finding out things they've never heard before.
Speaking of which, here are 25 things you might not even know about The Matrix.