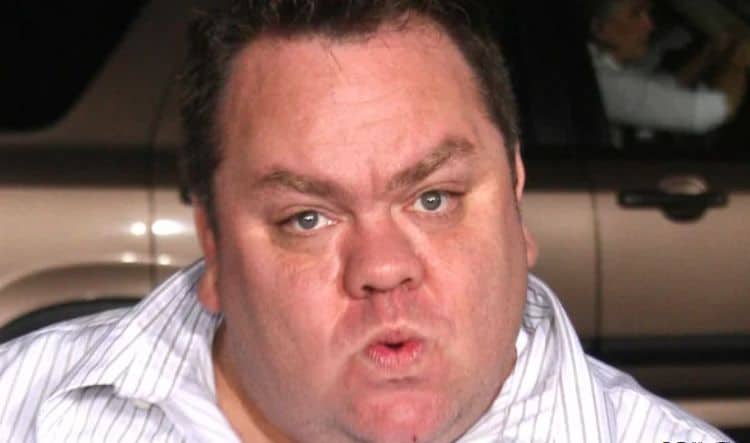 Preston Lacy rose to fame in the early 2000s thanks to the popular stunt show, Jackass. Like the rest of the show's cast members, Preston was always down to do some sort of dangerous stunt that most people would consider crazy. In addition to his work on the TV show, Preston has also been part of all of the Jackass movies. While some people may think that Preston is a little crazy, he loves making people laugh and he isn't afraid to put himself at risk in order to do so. Those who love his work will be happy to know that Preston will be part of the upcoming movie Jackass 4.5 which has yet to get a release date. Here are 10 things you didn't know about Preston Lacy.
1. He Is a Missouri Native
Preston was born and raised in Missouri. Little is known about his upbringing or his family, but it doesn't appear that either of his parents had any connection to the entertainment industry. Preston is currently based in California, but he will always have love for his home state.
2. He Was A Truck Driver
Preston's path to being an entertainer wasn't an easy one. In fact, he didn't even get introduced to the business until a little later in life. Before his acting career took off, Preston was working as a truck driver in Missouri. He probably had no idea that he would one day be known to people all over the world.
3. He Got His Start Doing Commercials
Every actor has to start somewhere. For Preston, that somewhere was doing commercials. In fact, his work in commercials is actually how he met Steve-O. While talking to the Dallas Observer, Preston said, "I met Knoxville from a couple of commercial auditions together where they say, 'You two and you two and you two together' and you start visiting with whoever you're going into the audition room with and try to get to know them so you can get a little bit of chemistry together".
4. He Is a Stand-Up Comedian
The bulk of Preston's career has been spent focusing on the TV industry, but he has recently found another way to make people laugh. In more recent years, Preston has started a career as a stand-up comedian and he has been touring across the United States.
5. He Has Behind-the-Scenes Experience
Most people who are familiar with Preston know him for what he's done in front of the camera. However, Preston is also very talented from the other side. In addition to being a cast member on Jackass, Preston has also done lots of screenwriting for the TV shows and the movies.
6. He Is A Pet Parent
From what we know, Preston doesn't have any children and has never been married. However, that doesn't mean that he isn't a father in his own way. Preston is a proud dog dad to an adorable little fur baby, Coco (aka Cokey). Even though Coco doesn't have her own Instagram profile, she's made several appearances on Preston's.
7. He likes His Privacy
Unlike lots of other people in the entertainment industry, Preston has never been obsessed with being in the spotlight. Instead, he seems to prefer a more low-key lifestyle. Over the years, he has been very careful with the amount of personal information he's chosen to share with the public.
8. He's Been In Music Videos
Preston may not fit the stereotypical image of the kind of person you'd expect to see in a music video, but he's still managed to become the star of quite a few videos. Some of the artists he's worked with include Weezer and Andrew W.K. The videos he's been in have gotten millions of views combined.
9. He Is Afraid of Heights
Anyone who has seen Jackass knows that a person has to be pretty brave to participate in the kinds of stunts the cast is known for. That being said, many people may be surprised to know that Preston is terribly afraid of heights. Still, Preston doesn't mind pushing it to the limit in other ways.
10. He Is A Football Fan
We didn't find any information that suggests Preston has ever been an athlete himself, but we do know that he is a football fan. As someone who is originally from Missouri, it's only right that he be a fan of the Kansas City Chiefs. Not only does he like watching games on TV, but he loves to get out and see them in person when he gets the chance.
Tell us what's wrong with this post? How could we improve it? :)
Let us improve this post!