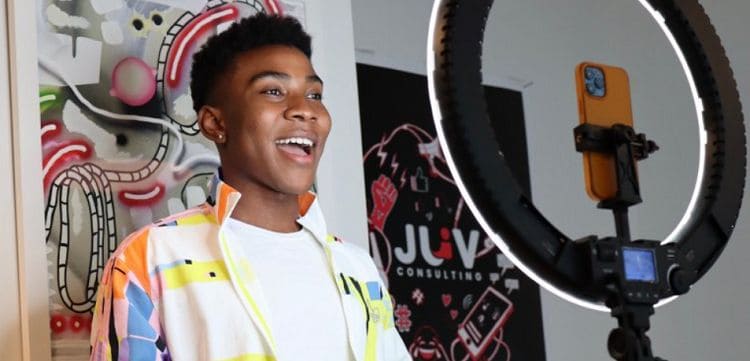 Kahlil Greene began gaining recognition in 2019 when he became the first Black student body president at Yale University. Since then, he has remained in the spotlight thanks to his growing social media presence. He has become very popular on TikTok where he posts videos breaking down historical information and he is particularly focused on Black history. What started as online popularity has grown into other opportunities for Kahlil and the sky is truly the limit for this talented young creator. If you aren't familiar with him yet, now is the perfect time to find out what he's all about. Keep reading to learn 10 things you didn't know about Kahlil Greene.
1. He Is From Maryland
Kahlil Greene was born and raised in Maryland. Germantown, the area where he's from, is the third most ethnically diverse city in the United States. His experiences growing up in the area have taught him the importance of diversity and helped shape him into the young man he is today.
2. He Is Very Private
Kahlil is known by hundreds of thousands of people all over the world. However, not many of those people can say that they know him on a personal level. That is because Kahlil has shared very little information about his private life. He prefers to keep all of the attention on his content.
3. He Enjoys Helping Others
There are lots of people who like to forget where they came from once they start getting attention from other places, but Kahli has already shown that he isn't that kind of person. He has always enjoyed giving back to the community and that's something that hasn't changed. Over the years, he has volunteered with several organizations including the Food Security Task Force.
4. He Likes to Write
Kahlil's video content is what has helped him become well known, but that isn't the only way he likes to share his thoughts with the world. Kahlil also enjoys writing and he has had the opportunity to write for publications like The Washington Post. He'll probably have even more of his work published in the coming years and at some point, he hopes to write a book.
5. He Loves Collaborating With Others
Collaboration is one of the most important elements of the creative process and that isn't lost on Kahlil. Although most of his content is done solo, he is very open to the possibility of working with other creators. In fact, it's something that he hopes to do more of.
6. He Turned Down A Job Offer to Continue Making Content
Let's be real, trying to find a good full-time job after college can be a very stressful experience. As a result, lots of recent grads end up taking whatever comes along. However, thanks to the success he's had on social media, Kahlil has been able to be more selective. Although he was offered a corporate job after college, he decided to turn it down so that he could focus on growing his online presence and do more public speaking gigs.
7. His TikToks Have Gotten Almost 7 Million likes
Followers are the first metric people tend to talk about when they discuss a person's social media presence. While it's true that Kahlil's number of followers is something to be proud of, what's even cooler is the fact that he now has 6.9 million likes on TikTok. That number will probably be over 7 million by the time you read this article.
8. He Comes Up With His Own Content Ideas
Kahlil takes pride in the fact that all of his content is truly his own. During an interview with Ebony Magazine, Kahlil said, "There is no one writing my content or putting the work in, so I want everyone to know that all of these ideas are coming from my mind, heart, and intentions."
9. He Hopes to Start a Podcast
Being a social media influencer has been great for Kahlil and he understands that the internet is where many people spend most of their time these days. However, he eventually hopes to expand beyond social media. At some point, he wants to start a podcast although he hasn't specified what he wants it to be about.
10. Being The First Black Student Body President Isn't His Only Claim to Fame at Yale
Being elected as the first Black student body president at Yale is what lots of people know Kahlil for. But it turns out, that isn't the only thing that made his presidential term so special. His website reveals that he is also "the longest serving single-term student body president at Yale".