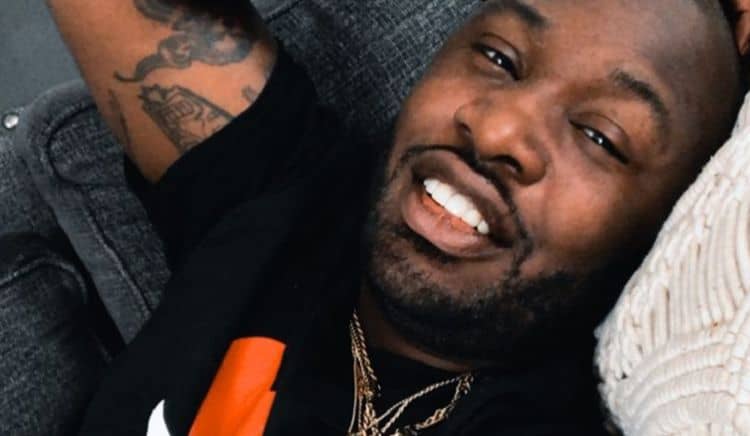 Richard Duncan AKA Oh Sh*t rose to prominence in 2013 as one of the original cast members on the reality TV series Black Ink Crew. At the time, no one could've imagined how popular the show would be, but nearly a decade later it's still going strong and it has introduced Richard and his tattoo artistry to people all over the world. Even though his time in the spotlight hasn't been entirely positive, Richard has always managed to beat the odds and he's thankful for all of the opportunities he's gotten over the years. A lot has changed in his life since the first season of the show, but fortunately for Richard, all of the changes have been for the better. Keep reading to learn 10 things you didn't know about Richard Duncan.
1. He's Been Tattooing For More Than A Decade
There are a lot of people who think that Richard's tattooing career started with Black Ink Crew, but that isn't the case at all. He has actually been working as a tattoo artist for the last 12 years. He just so happened to be working at Black Ink when the opportunity for the show came along.
2. He Started His Own Tatto Shop
If you've been following Richard's reality TV journey, you know that there have been times where he's struggled to hold a steady job at a shop. Luckily, those days are long gone. He is now the proud owner of a Georgia-based tattoo shop called DRIP Tattoo Collective.
3. He Has Five Children
Over the years, many of Richard's struggles as a parent have been documented by the VH1 cameras. He especially had a difficult time building a relationship with his oldest son, Achilles. However, it looks like Richard has gotten back on track with his parenting. Richard is now the proud father of five children and he also has a stepson.
4. He Likes To Stay Active
If there's one thing Richard has learned over the years, it's that it's very important for him to take care of himself physically and mentally. In recent years, he's decided to get more active and he loves to keep himself in good shape. Working out has also become a great way for him to release stress.
5. He Felt That Reality TV Portrayed A False Image Of Him
Being on reality TV can be a mixed bag. For some people, it's the perfect way to gain exposure. For others, like Richard, it can lead to lots of misconceptions. During an interview with Voyage ATL, Richard said, "For me, my biggest obstacle has come in the form of overcoming people's pre-conceived notions about me and my abilities based on a character they saw on TV. When people believe they know you, it's easy for them to set limits on what they believe you are capable of achieving."
6. He Loves Fashion
Richard may not have any connection to the fashion industry, but that doesn't mean he doesn't have a great sense of style. He loves to show his personality through his clothing and he knows how to put an outfit together for any occasion. More than anything, though, he loves a nice laid-back look.
7. He Got His Teeth Done
Those who remember Richard when he first started on reality TV may have noticed that his appearance has changed slightly over the years. That's because he got his teeth done a few years ago. While some people are ashamed to admit they've had work done, Richard isn't afraid to let people know.
8. He's Struggled With Depression
Things in Richard's life may be going well now, but as many people know that hasn't always been the case. He has been through a lot of ups and downs in his life and he's faced mental health struggles. In an Instagram comment, he even admitted that he's dealt with suicidal thoughts and has attempted to take his own life.
9. He Was Almost Homeless
During an interview with VIBEGOOD, Richard shared that prior to filming for Black Ink Crew, he had just gone through a breakup and living with his sister. He also shared that he and his sister came close to being homeless. Luckily, the popularity of the show put him in a much better financial situation.
10. He Likes Inspiring Others
Richard Duncan's time in the spotlight hasn't always been the most positive experience, but he's thankful for all of the things it's brought into his life. He loves being in a position to inspire others and he wants to help as many up-and-coming tattoo artists as he can.