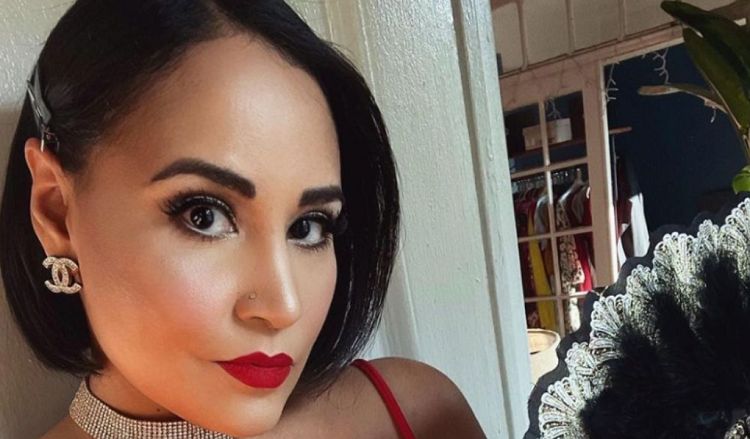 Alejandra Ramos has been working in the entertainment industry for more than a decade. During that time she has become known for her work in the food industry as well as her work as a TV host. Alejandra's bright personality is infectious and most would agree that she was born to be a star. She is probably most well-known for her regular appearances on Today. She will also be the host of the upcoming TV series The Great American Recipe. With each year, more opportunities seem to be coming her way and there's no doubt that there will be even more in the future. Maybe one day she will even get the chance to have her own show. Keep reading for 10 things you didn't know about Alejandra Ramos.
1. She's a New York Native
Alejandra was born and raised in New York City to parents who are originally from Puerto Rico. Alejandra is very proud of where she comes from and her culture plays an important role in who she is as a person. She is can also read and write fluently in Spanish and English.
2. She Likes to Read
Alejandra has always had a passion for "the written word". Not only does she enjoy writing, but she also likes reading. It's not unusual to find her curled up with a book getting lost in a good story. Occasionally, she shares photos of what she's reading on Instagram.
3. She's a Dog Mom
As far as we know, Alejandra doesn't technically have any children. But that certainly hasn't stopped her from getting the chance to experience what it's like to be a mother. She is a very dedicated pet parent and her pup, Jojo, is her pride and joy. All of the dog lovers out there will be happy to know that Jojo has an Instagram account.
4. She Has a YouTube Channel
If you're a fan of Alejandra's work, watching her on TV isn't the only time you can see her in action. Shea also has a YouTube channel where she posts a variety of lifestyle content. Her channel currently has 1,450 subscribers and her videos have gotten more than 1 million views.
5. She Loves Helping Others
Alejandra has always been very intentional about the ways she uses her platform. Of course, she likes to create content that keeps people feeling inspired and entertained but she also likes to do what she can to give back to others. She has helped with causes such as hurricane relief and she is also passionate about shedding light on small businesses owned by women and people of color.
6. She's Happily Married
Not only have things gone well for Alejandra in her career, but she has also found happiness in her personal life. She has been married to Eugene Smolenskiy since 2011 and the couple is still going strong. From what we know, Eugene works as a software engineer.
7. She Attended The George Washington University
Even though Alejandra has lived in New York City for most of her life, she did leave to attend college. Alejandra went to The George Washington University in Washington D.C. However, she eventually chose to take a break from school. It's unclear whether she ever earned her degree.
8. She Loves Fashion
Style is one of those things that you either have or you don't, and Alejandra Ramos has plenty. She has a good eye for fashion and she loves being able to express her creativity through her clothing. Her style is fun and vibrant and she isn't afraid to wear bold colors.
9. She's a Pretty Private Person
Alejandra is fairly selective with what she shares about her personal life. While it may be true that she was born to be in the spotlight, Alejandra likes to keep a balance between her personal and professional lives. After all, we know how messy things can get when people start oversharing.
10. She Studied Cooking in Italy
Remember when I said that Alejandra took a break from college? It was for a good reason. She went to Italy where she studied at a culinary institute which, in many ways, was a dream come true for her. When talking about the move on her blog, Alejandra wrote, "It was a move that might seem whimsical in print, but which made sense to all who knew me and my love for the kitchen." Not only does she have fond memories of the experience, but she has been able to put what she learned to good use in her work as a private chef.