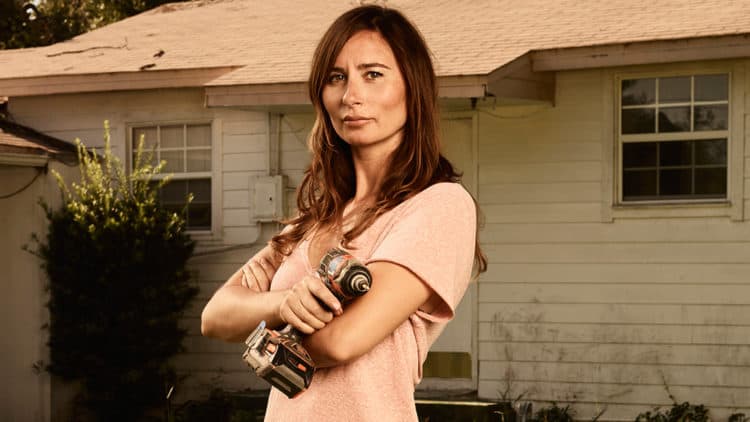 When Ashlee Casserly was growing up, she had an idea of what she wanted to do with her life. Did she know where her passion would take her? Probably not, but now she's a woman who is starring in her own television show, who is doing things she wants to do in her own life and on her own timeline, and she's making a name for herself in the real estate world. She's good at what she does, but she's also knowledgeable in a way that books can't teach you. She knows her clients, what they want, and how they work, and that's what brings her so much success in this industry. Here is everything you don't know about the "Zombie House Flipping," reality television star.
1. She's From Ireland
She was born and raised in Ireland. It's one of the most beautiful landscapes in the world, and she has been fortunate to get to grow up in a location that allows her to have so much freedom and so much beauty surrounding her. She's from the Midlands.
2. She is College Educated
She attended school in Ireland, too. She was a student at the University of Ireland, which is located in Galway. Ed Sheeran sings a good song about a Galway girl, and it's one that brings it to the map. She obtained her bachelor's degree while she was there.
3. She's in the US Now
Following her college graduation, she made the tough decision to leave her home and move across the world. As if moving away from your childhood home is not difficult enough, she chose to focus on moving to a brand-new country – across the world. She landed in Orlando, Florida, and she is happy there.
4. She Began Working in Real Estate at the Worst Time
It was 2007 when she made the decision to obtain her real estate license. If you know anything about anything, it was shortly after that the world took a nosedive and things did not go well for the real estate market. It crashed. Things turned around quickly, and people were quickly shocked – and it seems that with the same politicians in office for the first time since that year, the same thing is happening again.
5. She Moved Around Before She Landed in Florida
While she might be a Floridian now – it is the best state – she wasn't always in Florida when she came to the states. She began her American dream in LA. She relocated to San Francisco before deciding that was not her deal. She then headed to Washington D.C., and she quickly realized that wasn't the place to be, either. That led her to Miami, and then a few hours north to Orlando.
6. She's Into Family
She's a mom with a son and a daughter, and she loves to hang out with her family. She loves to spend quality time with the man of her dreams, and their little family, which also includes a dog and two cats. It's a busy household, but it's one that makes her feel fulfilled and happy. We don't know if she is married or not, but we do know that Greg is the name of the man with who she has both children, and she features him in many photos on her IG page.
7. She's Trustworthy
What makes Casserly so good at her job is the fact that she is someone you can trust. She does the job for her clients, and she only works with a team of realtors and real estate professionals who have the same standards and the same morals and ethics as herself.
8. She's Very Private
Something her fans appreciate so much about this real estate professional and reality television star is that she's inherently private. She doesn't discuss much of anything in her life, including her maybe-marriage, her kids, or much else. She's rumored to be married to her co-star and business partner, Justin Stamper, but they are not married and he is not the father of her children.
9. She is Into Food
If she's not working or hanging out with her family, she's definitely eating something amazing. She's into good food, and she will find it anywhere she goes. She's not someone who eats just to eat. She eats to enjoy the flavors and new dishes she's not tried in the past.
10. She Does Well
In addition to her reality show and the fact that she is a broker with a successful business and experience flipping homes, but she also has a lot of other investments going in her life. She's not open about her finances, but it has been estimated that her net worth is somewhere upwards of $1 million, which is a very impressive amount.
Tell us what's wrong with this post? How could we improve it? :)
Let us improve this post!