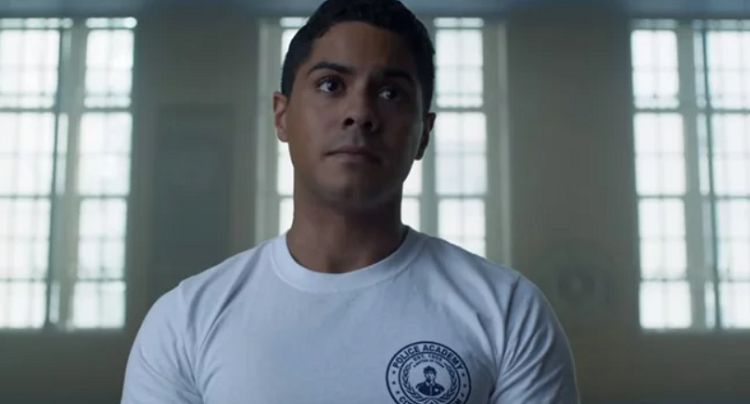 Ian Quinlan has been performing for most of his life. Not only did the acting bug bite him, but it eventually became clear that acting was his calling. Throughout his career, he has gotten the chance to work on a wide variety of projects and he's crossed paths with some of the industry's biggest names along the way. That last few years have been especially successful for him, though. He's appeared in shows like Blue Bloods and Jupiter's Legacy and he's nowhere near finished yet. Ian doesn't have any upcoming projects in the works at the moment, but stay tuned because you're going to be seeing a lot more of him. Keep reading to learn 10 things you didn't know about Ian Quinlan.
1. He's From Queens
Queens has a history of being home to some very talented people, and Ian is very proud to be one of them. He was born and raised in Queens and he has very fond memories of growing up there. It goes without saying that the borough has played a major role in the person he is today.
2. He's Been on Broadway
Almost every actor who is interested in theater work probably dreams of performing on Broadway. That's something Ian Quinlan can already say he's gotten to do. When he was a child, he was cast in the Broadway production of The Lion King and that was the start of a very special journey.
3. His Faith Is Important to Him
Ian was raised in a Christian household, and he has held on to those beliefs into adulthood. Both of his parents were heavily involved in ministry work in Queensbridge. Ian told Distinct Homme, "My parents actually fell in love doing ministry together, out in Queensbridge. Back then my dad was working for an organization called Promise Keepers. Super corny name but they funded a lot of great initiatives."
4. He's A Director
Acting has been Ian's primary focus over the years, but he has also shown an interest in other areas of the production process. He made his debut as a producer in 2017 with a short project ABC-Disney Discovers: New York Talent Showcase. This is his only director's credit to date, but it'll be interesting to see if he decides to step behind the camera again.
5. He Was in Orange Is the New Black
As I mentioned earlier, Ian has gotten the chance to work on lots of great projects during his career. One of those projects includes the Netflix original series, Orange Is the New Black. He played a character named Metzler in two episodes of the show, one in 2017 and another in 2018.
6. He Likes Fashion
Ian's creativity isn't just confined to his work in the entertainment industry. He also has a great sense of style and he uses his clothing as another way to share a part of who he is with the world. Whether hes' dressing up for a formal event or hanging out with friends, Ian is always going to look stylish.
7. He Practices Muay Thai
Keeping himself in tip-top shape is very important to Ian. While talking to Leo Edit, Ian said, "I like to stay active for sure. And I love a challenge. I think working out is a great way to stay healthy and fit, however, after many years of trying different workouts I found myself getting bored of lifting weights just to be able to lift heavier weights. It became a numbers game and I found myself highly unmotivated. So I decided to challenge myself and try my hand at a martial art and ended up at Muay Thai."
Ian went on to say, "I had done some Seito Karate growing up but was never truly committed to it. Tried boxing a couple times but felt Muay Thai was more all-encompassing as it involves legs, knees, and elbows".
8. He's A Skater
Muay Thai isn't the only way that Ian likes to stay active. When he isn't busy working, he loves to get out and ride his skateboard. Although he just started skating a few years ago, he's really fallen in love with it. Not only does it give him an adrenaline rush, it's also a great way to recharge.
9. He Always Wanted to Be on All That
If you grew up during the 1990s, there's a very good chance you remember Nickelodeon's sketch comedy series for kids, All That. The show is responsible for launching the careers of several young (at the time actors). When Ian was a kid, he hoped he would get a chance to be on the show.
10. He Went to Fordham
Despite starting his career in the entertainment industry at a young age, Ian ultimately decided that he wanted to go to college to further study his craft. While talking to Distinct Homme, Ian said, "At Fordham I learned the difference between being an actor and an artist. It's funny you bring up my child acting career because it was at Fordham that I had to relearn how to act. As a child actor they teach you to smile and be cute. That looks really weird on a 20 year old man. I had to learn what acting is actually all about which for me is empathy. Learning to see and be an advocate for another's perspective, regardless of whether you agree with them or not."
Tell us what's wrong with this post? How could we improve it? :)
Let us improve this post!