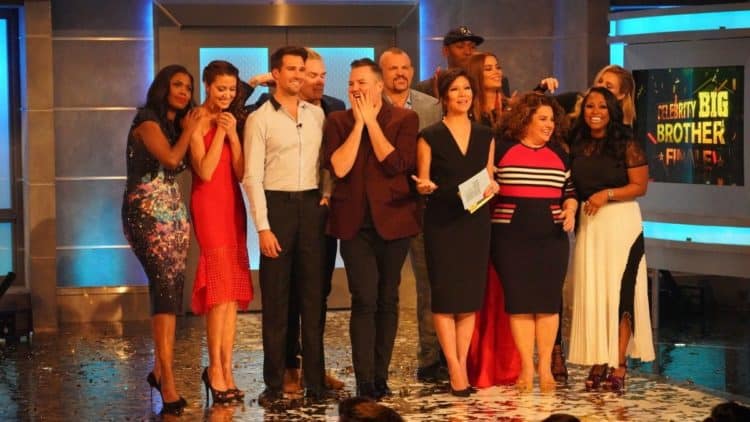 These days, most reality shows are centered around 'normal' people. In fact, it's now more common for people to become famous for being on reality TV shows than to already be famous when they're cast. However, that wasn't always the case. During the early and mid-2000s when reality TV started gaining popularity, many of the shows were focused on people who were already famous for being part of the entertainment industry. During this time, viewers watched as dozens of shows came and went. While some of them have carved out a permanent place in reality TV history, others have long since been forgotten. Keep reading for 10 celebrity reality shows you forgot existed.
1. Life of Ryan
During the 2000s, extreme skateboarding started getting lots of mainstream attention. This was largely due to professional skateboarder Tony Hawk and the success of his video game franchise, Tony Hawk's Pro Skater. Ryan Sheckler, who was a popular teenage skateboarder at the time, also found himself becoming a TV star. In 2007, he go this own reality TV series called Life of Ryan which aired until 2008. The show followed Ryan's day-to-day life as well as some of his friends'.
2. My Fair Brady
During the 1960s and 70s, Christopher Knight was one of the hottest young stars on TV thanks to his role as Peter Brady in the popular series The Brady Bunch. Although that remains his biggest acting role, Christopher's career caught a bit of a second wind during the 2000s thanks to reality TV. In 2005, he became the star of the reality show My Fair Brady which followed his relationship with America's Next Top Model winner, Adrianne Curry. The series aired on VH1 from 2005 to 2008.
3. Surreal Life
The VH1 series Surreal Life was an interesting series that combined elements from MTV's The Real World and The Challenge. During the show, a group of celebrities moved into a house together where they competed in a series of challenges. The show focused on the competitive aspect but also their daily lives in the house. The series lasted for six seasons from 2003 to 2006. In the summer of 2021, news began to circulate that VH1 would be bringing Surreal Life back.
4. Brooke Knows Best
In 2005, Hulk Hogan and his family became the stars of a reality show called Hogan Knows Best which focused on their family life. After the show ended in 2007, Brooke became the star of her own show, Brooke Knows Best. The show centered around her journey through adulthood and her desire to launch her music career. The series lasted for just two seasons.
5. Celebrity Fit Club
Shows about weight loss and fitness had a chokehold on viewers during the 2000s, and Celebrity Fit Club was one of those shows. During each season, the show followed a group of overweight celebrities who were trying to get back in shape. The celebrities were split into two teams and they went head-to-head to see who could lose the most weight.
6. For The Love Of Ray J
Ray J has been on several reality shows over the years, but For the Love of Ray J was the first. When the show debuted in 2009, reality dating shows starring celebrities were all the rage. During the show, Ray J attempted to find a long-term relationship by getting to know a group of contestants and eliminating the ones he doesn't mesh with along the way. Even though Ray J's show was popular at the time, it only lasted for two seasons and many people have simply forgotten about it over the years.
7. House of Carters
As a member of the Backstreet Boys, Nick Carter was once one of the biggest heartthrobs in the industry. His younger brother, Aaron, also had a successful music career. In 2006, the brothers and the rest of their family became the stars of a series called House of Carters which followed Nick and Aaron as they tried to get their careers back in motion while also working on their relationships with their loved ones. House of Carters lasted for just one season.
8. The Ashlee Simpson Show
If you were around during the early 2000s then you probably remember the days when Jessica Simpson and Nick Lachey were married and starred in their own reality show. The success of that show led to Jessica's sister, Ashlee, getting a show as well. However, Ashlee's show wasn't anywhere near as popular. The Ashlee Simpson Show only lasted for two seasons although it did help her launch her music career.
9. Tia And Tamera
Tia and Tamera Mowry have been in the entertainment industry since they were kids and they've both had successful acting careers. However, many people have forgotten that they were also reality stars for a brief period of time. The twins had a show titled Tia and Tamera that ran for three seasons. However, the show ended after Tamera decided she wanted to lead a more private life.
10. Britney and Kevin: Chaotic
Britney Spears' marriage to Kevin Federline was easily one of the most chaotic times in her life, so the title of their reality show was ironically fitting. Britney and Kevin: Chaotic consisted of just five episodes and it followed their relationship up until their marriage.