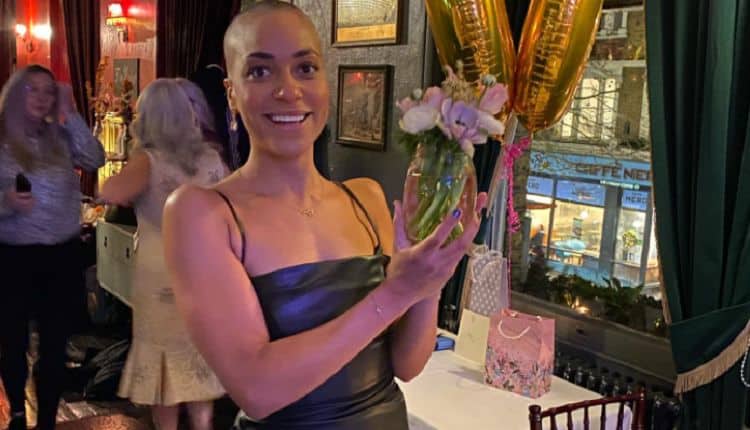 Cush Jumbo's acting journey has definitely been an interesting one. Born and raised in England, it was there where she started her career. However, things didn't really take off for her until she was cast in the popular TV show, The Good Wife. Her time on the show eventually spawned into a main role on the successful spin-off, The Good Fight. Although she chose to leave the cast, her time on the show helped catapult her to international stardom. Recently, she has gotten a lot of attention for her role in the new Netflix mini-series, Stay Close. Once again, Cush has proven that she is a force to be reckoned with no matter what role she plays, and her growing fan base is excited to see what's next for her. Keep reading to learn 10 things you didn't know about Cush Jumbo.
1. She Comes From a Diverse Background
As mentioned earlier, Cush was born and raised in England. Her mother is white and her father is a Black man who is originally from Nigeria. He moved to London when he was a teenager to escape the Biafran War. Cush is very proud of both of the cultures that have come together to make her the woman she is.
2. She's a Wife and Mother
Cush's career isn't the only area of her life where things have gone well for her. Cush has been married to Sean Griffin, a tech developer, since 2014 and the couple has one child together. When she isn't working, you can bet that Cush is spending as much time with her son as she can.
3. She Started Performing At an Early Age
Even though she doesn't come from a family with a history in the entertainment industry, Cush knew from an early age that she wanted to be a performer. She started taking dance lessons when she was around three years old which ultimately led her to acting. By the time she was a teenager, she knew that she wanted to pursue acting on a professional level.
4. She's a Playwright
Most people who are familiar with Cush know her from her work as an actress. However, she has done much more than that. In 2013, she wrote and performed a one-woman play called Josephine and I which was written in honor of the legendary Josephine Baker.
5. Her Name Has Royal Roots
Cush Jumbo is a very unique name, and it's one that took her many years to embrace. During an interview with Broadway.com, she said, "The 'Jumbo' is from my father, who is Nigerian, and 'Cush' was a king in ancient Egypt. It's a name that took a few years to grow into, but now I feel it was meant to be. It's absolutely who I am, and I love it."
6. She Almost Gave Up On Acting
Despite the fact that Cush has always loved acting, there have been times when she didn't think a career in the entertainment industry was going to work for her. An article from Vogue revealed that Cush considered quitting acting to pursue a career as a teacher instead.
7. She Enjoys Spending Time Outdoors
Being out in nature is one of Cush's favorite ways to enjoy her free time. From going for walks with her son to hanging out at the beach, there's nothing better than getting out and enjoying some fresh air. Being outside is also a great way for Cush to disconnect from the hectic nature of the entertainment industry.
8. She Isn't Afraid to Speak Her Mind
Many people in the spotlight are silent about important issues because they feel like they have too much to lose. However, Cush has never been one of those people. Throughout her career, Cush has made it very clear that she has no problem speaking up. For example, she has been vocal about the wage gap that often exists between male and female actors.
9. She Met the Queen of England
Even if you don't live in the UK, you'll probably agree that Queen Elizabeth II is a pretty big deal. In 2019, Cush got the chance to meet the queen as well as have a brief conversation with her. As someone who is originally from England, this moment was probably extra special for Cush.
10. She's An Author
On top of everything else she's done, Cush is also a published author. She co-wrote a book called 101 Dance Ideas for 5–11 yr Olds which was released in the summer of 2010. We weren't able to find any information on whether Cush has plans to write another book.
Tell us what's wrong with this post? How could we improve it? :)
Let us improve this post!