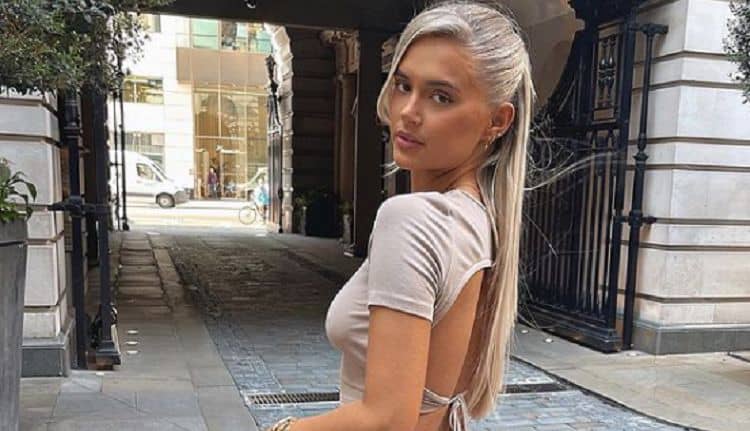 The year was 2018, and Molly-Mae Hague was just a regular girl living her regular life. She was not yet a reality television star. She was not yet a well-known social media influencer. She was your everyday girl just living her life and trying to figure out what she wanted to do with her life. The English social media influencer hoped she might one day make it big and live the life of her dreams, but she had no idea that by 2019, she'd be one of the United Kingdom's biggest stars thanks to reality television. Yet, here we are.
1. She is Young
Here's a young woman who was born in the 1990s, but she wasn't there long enough to know anything about them. She was born on May 26, 1999, so she grew up in the new millennium. She's known what social media is virtually her entire life, and she's never gone without it.
2. She is a Beauty Queen
Growing up, Molly-Mae Hague spent her time in beauty pageants. She was a teen when she got her start, and she loved the thrill. She earned the title of Miss Teen Hertfordshire back in 2015, and that allowed her to go on to compete at a bigger level. She was crowned the World Teen Supermodel in 2016, but she landed first runner-up when she competed in the international version of the pageant. She had a very successful run as a pageant girl.
She joined the cast in 2019 when the show was already filming. She came in on day four of filming, and she was immediately attracted to Tommy Fury and he to her. They coupled up immediately, and they are still together to this day. They did well in the competition, and they ended up taking home the title of second-place winners.
4. She Works with PrettyLittleThing
She was first a brand ambassador with them. She launched a collection with the brand back in 2019 that was exceptionally successful. Eventually, she did such good work with the company that they asked her to sign on with the company as their creative director. She's been in the position since 2021.
5. She is in a Relationship
She was partnered with a man by the name of Tommy Fury when she was on reality television, and the two fell hard for one another. They've been dating since they met in 2019 on the set of "Love Island," after they took second place overall. They currently live together, too.
6. She Doesn't Care for Jake Paul
She's a woman in a relationship, and she was not happy when social media star Jake Paul decided he would photoshop some screenshots and make them appear as if Hague sent them to him. This caused some dramatics in her life to the point that her own boyfriend made it clear he wanted to take on Paul in the boxing ring.
7. She Has Anxiety
She's a supportive girlfriend who loves to make sure her boyfriend knows she supports his dreams. However, watching him get into the ring and fight is triggering for her. It gives her anxiety. She worries because she knows how dangerous the ring is and can be, and she doesn't want to see him hurt.
8. Her New Job with PLT is a Natural Progression
Sources are claiming that her new job with PLT as their creative director also comes with a seven-figure paycheck, which is stunning. She feels that the job is a natural progression with her after she's worked with them so long now. She's already been involved in a lot of their creative processes, and she feels that this is just the logical next step.
9. She Had a Cancer Scare
No one wants to consider the possibilities, but it happens. Molly-Mae recently underwent surgery to remove a lump in her breast. Thankfully, she does not have cancer, but the scare itself was enough to bring about her worst fears and her biggest moment of terror.
10. She's Advocating
If there is one thing this young woman has learned in her life, it's that you have to advocate for yourself and your body. When you feel something is wrong, talk to your doctor about it. Check your bodies, find out what is going on, and make it right. She knows this firsthand after her scare, and she wants her many followers and fans to do the same. There is no excuse not to do that for yourself.