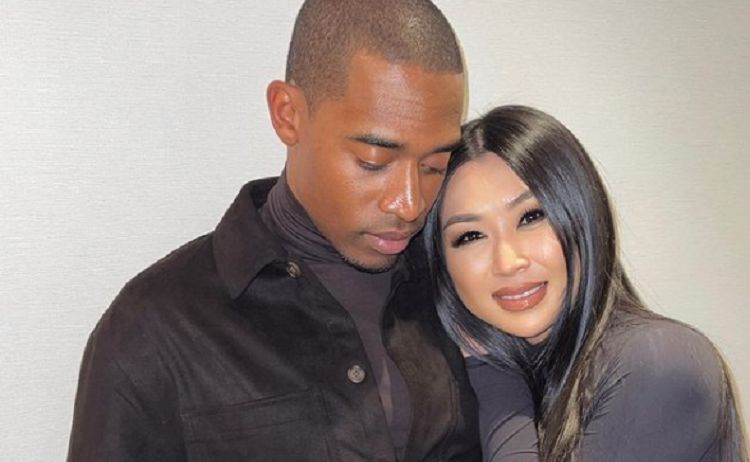 Is there really a person out there who can keep up with the Kardashians? This is a family that has so many people, so much going on, and so many moving parts that it's almost impossible to keep up with anything that they're doing – and many people don't care to try. However, the divorce drama between both Kim Kardashian and rapper Kanye West is reaching a boiling point, and it's becoming difficult not to feel inundated with their names. Right now, Kim K. is going through some serious damage control as her outspoken soon-to-be ex-husband has no problem telling the world what's going on and what she's really like. That's where the name Tracy Romulus comes in. She's KK's employee, and she's doing what she can to manage the fire, put out the flames, and keep her name in good standing – and here's what you should know.
She is many things, but people should know that she is the marketing director of the KKW brand. The world knows that Kim Kardashian has a lot of business and a lot of stuff going on in her professional life, and this is the woman who does that for her, makes it work, and spins everything in such a positive manner for the star. She works hard, and she works hard because she's good at what she is doing.
2. She is Good at What she Does
She is not just an employee of Kim's. She's a friend, and she's good at what she does. She's one of the most sought after and most successful women in her industry, and she makes no apologies for that. She is good at what she does because she puts forth the effort, and she is never one to stop at what's expected. She goes above and beyond.
3. She is a Long-Term Employee
It's been five years since she began her job with Kim Kardashian working as the publicist in charge of the star's brands. She began her job with her in 2017, which puts her in the five-year range. She is doing a good job with it, too, because Kim seems quite happy with all of it.
4. She is Married
She's married to Ray Romulus. They wed back in 2014, and she's made it clear to the world that she is very happy with her husband. They are both driven and ambitious, and they both work hard with their many famous clients.
5. Her Husband Has Worked with Kanye
Her husband works with some of the most famous musicians in the world as a music producer. He not only worked with Kanye more than once, he's also worked with people such as Justin Bieber and Marian Carey. He has a long list of successful musicians to call his friends since he's worked with them.
6. She is a Mom
She is a mom to three little ones. She and her husband have three kids. She opened her own business after the birth of her second daughter, and that was the turning point in her professional life.
7. She's KK's Bestie
She's a long-time friend of KK. They've only been working together for around five years now, but they've been best friends for approximately 15 years. Kim said their connection was instant, their friendship was immediate, and they've even had their babies together.
8. She is in PR
She's been in the business since she was only 20, and it's something that she's now been involved in more than half her life. She's in her early 40s now, and she's been doing this forever. It's her passion, and she will find a way to make sure her clients look good no matter what others might be saying about them.
9. She Has Her Own Company
She founded her own company back in 2006. It's a small firm that is really a boutique company she manages very closely. She began her company – Industry Public Relations – with the sole purpose of finding clients to help when they need their names out there in a positive light.
He said so himself in a podcast interview at some point following the announcement of their divorce. He made it clear he feels that there are too many people who do not have his ex-wife or her family's best interests at heart and that they are all too close to her and have her ear, and he mentioned that her publicist is not someone be bothers with.