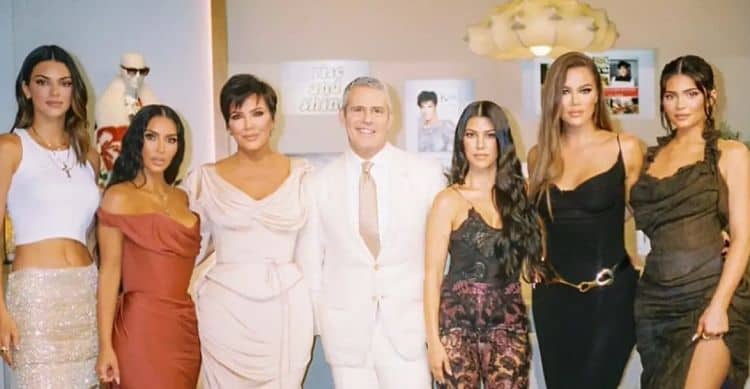 For nearly 15 years, the Kardashians were reality TV royalty thanks to their TV show Keeping Up with the Kardashians. Although they've had their fair share of haters, millions of people have fallen in love with the famous family. From life's most beautiful moments to some of their biggest accomplishments, the Kardashians let the world inside of their home to follow along on their various journeys. When it was announced that the show would be ending after 20 seasons, lots of people were bummed over the idea of no longer getting their weekly dose of the Kardashian crew. Little did they know, however, that goodbye had the potential to turn into a see you later. KUWTK may be over, but is it really the end of reality TV for the Kardashians? Keep reading to find out.
The Kardashians Will Be Back
People can say what they want about the Kardashians, but one thing no one can take away from them is the fact that they're incredibly business savvy. As individuals and as a unit, they always seem to be one step ahead when it comes to money making movies. That being said, it should've been obvious that they wouldn't have ended KUWTK without having another plan in place.
The Kardashians have signed a deal with Hulu x Disney for an all new reality show. The series is set to stream on Hulu, but a title has not yet been released. Additionally, it's unclear when the show will debut, but Kim has assured the public that it's coming. Filming for the show was set to begin in the summer of 2021. Since COVID-19 restrictions have been lifted across the industry, they were likely able to stick to this schedule.
Viewers can also rest assured that there won't be any major changes to the cast Kim Kardashian, Khloé Kardashian, Kourtney Kardashian, Kendall Jenner, Kylie Jenner, and Kris Jenner were all part of the deal with Hulu.
What Will Their New Show Be About?
As you can tell, details about the Kardashian's new show have been kept pretty hush-hush, but it looks like the overall concept is going to be similar to Keeping Up with the Kardashians. However, this new show will likely get the chance to explore some new ideas that they didn't get the chance to five into while they were working with E!
According to Distractify, after inking the deal with Hulu, Kris Jenner said, "This is the next chapter. In the new show, you'll see us evolving as a family, fans want us to be who we are and since moment one, they've been emotionally invested in our show just like we are. The fans will love seeing us continue the journey. I can't say much about what's coming but spoiler, we're going to look fabulous and everyone's going to watch."
Ryan Seacrest, who was a co-creator and executive producer of KUWTK, has also spoken about some of the possibilities for the family's new show. He told People, "I think they have a lot of ideas and [will do] a lot of things that they may have not had a chance to do with Keeping Up with the Kardashians, because it was such a strong franchise and people wanted what they saw from the family. And that's what they got for 20 seasons."
How Fans Feel About The Upcoming Show
Even after being on the air for 20 seasons, KUWTK was one of those shows that people just didn't want to end. The thought of the family completely leaving reality TV didn't sit right with a lot of people. Needless to say there are lots of fans who are really excited about the fact that the Kardashians won't be gone for long. People have taken to social media to share possible content ideas and also ask Hulu for updates on when more information will be released.
Many have already started to speculate that Kim Kardashian's divorce from Kanye West will be a big part of the new storyline. Others have also wondered whether or not the family is actually going to end up doing multiple reality shows at once.
At the same time, however, not everyone is happy about the family signing a deal with Hulu. A Twitter user named ruquia611 said, "Lol @Disney @DisneyStudios y'all really signed the Kardashian family to a million dollar deal? @hulu I'm coming for you too. This family has plagiarized,stolen,bullied, used "ni***r",had black children to validate their "look." This family that also has increased body dysmorphia".
No matter how you feel about the upcoming show, we all know that the family isn't going to have any trouble getting people to watch.
Tell us what's wrong with this post? How could we improve it? :)
Let us improve this post!