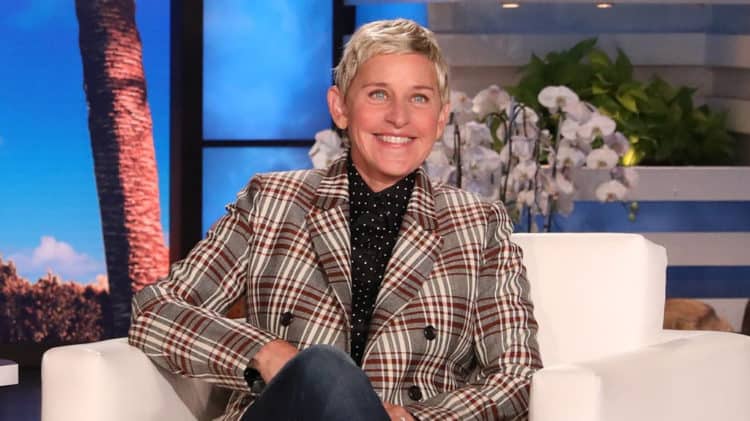 To hear Ellen DeGeneres tell it, she's ending her show because of her instincts, that she feels it's the right time to end it and call it quits. As of now, no one really knows what she's going to do when the show ends, nor is she bothering to say much more than she's already said. Unfortunately for her, a lot of folks are confident that if her instincts are involved then it has more to do with realizing that her every move and word will be under a microscope for the rest of her life if her show continues. She's done what she could to avoid mentioning the toxic workplace that a lot of people have come forward about, and while it's not exactly nice to throw stones or sling mud, the accounts that have been brought forward are hard to dismiss since they've come from very different sources. The trouble for Ellen is that they've all said roughly the same thing since from her awkward interviews and questions, which her fans definitely forgive quite often, to likening her own personal quarantine to being like 'prison', Ellen has really been sticking her foot in her mouth over the past year and apparently has been doing this for even longer. There's no denying that she's had her moments of being funny and engaging, but something about Ellen has always been just a bit off. It's not the fact that she's a lesbian, since that part has been known for a long time and it's been widely accepted by a lot of people. But that 'off' portion of her is something that people have loved for a long time since it would appear that people don't always know if she's kidding or not, or if she's about to snap or bust out with another joke. That 'off' portion isn't really helping her though since, despite the fact that many fans are still willing to support and defend her, there are quite a few people that are ready to see her go.
Another excuse is that she's not being challenged, as Ellen has stated that as a creative person one needs to be challenged repeatedly and constantly. If there was one simple excuse as to why the show was ending it would be easy to accept, but given that she's gone on to firmly and repeatedly deny that it has anything to do with her public image being tarnished, Ellen is appearing more like a sailor on a sinking ship insisting that everything is fine. There is a part of me that wants to say that Ellen simply realizes that after so many years, so many guests, and so many awards, it's simply time to pack it in and call it a day. But the presence of controversy is hard to ignore since within the last year she really stuck her foot in it and has been doing whatever she can when it comes to damage control in order to get out with her reputation still intact. Many people will claim that it's intact, that there's no need to besmirch her any longer, that everything that has been said about her is false, and that people are simply trying to create problems. But there are tapes, there is video evidence of some of the things she's said, if not all of them, and the only saving grace she might have is that those speaking out against her could possibly be trying to discredit her for reasons of their own. But Ellen stating that she would have left earlier if there was any lingering controversy is hard to believe simply because it feels more likely that she's been doing whatever it takes to make certain that she can salvage as much as possible before heading off into the sunset on her own terms, not those of others.
That's the idea for anyone really, to quit when they want to, not because someone is pushing them out or the pressure from others is forcing them to make a choice. But at this point it does still feel that Ellen has done what she could in order to keep herself moving forward, no matter that she speaks of a deal she signed a couple of years ago, and has found that the best way to go out is on her own initiative. At least, that's the way it's being played out since admitting that there's any pressure would likely be damaging for any lasting impression she wants to leave behind. But then, maybe I'm wrong and she's leaving under her own steam. But still, that feels highly unlike after all that's been said and how much she's had to do in order to make certain that she wasn't simply kicked to the curb. The fact is that as of now she is leaving, but how people remember her will become evident in the months to follow.