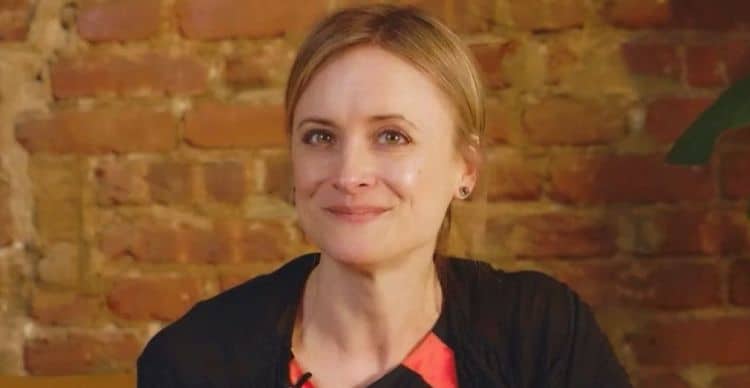 Rebecca Brooksher has been acting professionally for more than 15 years. She has gotten the chance to be part of some very popular shows including Ugly Betty, The Blacklist, and The Good Wife. Although most of her roles have been on the smaller side, she always brings 100% to every project she's a part of. Her ability to play a wide variety of roles has allowed her to open the door to lots of cool opportunities. Although Rebecca hasn't made an on-screen appearance in the last couple of years, we feel confident that we'll be seeing her on our screens again in no time. Keep reading to learn 10 things you didn't know about Rebecca Brooksher.
1. She's From New Orleans
Rebecca has lived in New York City for more than 20 years, but she is originally from New Orleans. Although she really loves her life in the City that Never Sleeps, she is very proud of her southern roots and she likes to go back and visit whenever she gets the chance.
2. She Studied At Juilliard
Rebecca is an undeniable natural when it comes to acting. At the same time, though, she has also put in lots of hard work to make the most of her skills. After earning a BFA from the University of Arkansas, she went on to attend Juilliard where she earned a master's degree in drama.
3. She's a Real Estate Agent
From the outside looking in, being a professional actress seems like one of the most glamorous jobs in the world. In reality, however, there are very few people who are able to sustain themselves solely by acting. Like many other actors, Rebecca also has another job which is working in real estate. She has been a licensed real estate agent in New York for nearly a decade and she really loves doing her best to get her clients into a home they really love.
4. She's a Wife and Mom
Rebecca has accomplished a lot in her professional life, but that isn't what she's most proud of. Nothing means more to her than her family. She is happily married to a man named Shawn Fagan and the couple has one child together. When she isn't busy working, you can find her spending time with her family.
5. She Loves Giving Back to Others
Helping others is something that has always been important to Rebecca. Throughout the years, she has made it a point to give back whenever she can. She and her husband give 1% of their annual gross commission to an organization called Project Renewal. According to the organization's website, "Project Renewal's mission is to end the cycle of homelessness by empowering individuals and families to renew their lives with health, homes, and jobs."
6. She's Been on Broadway
Rebecca has built a solid on-screen resume throughout her career, but she has also found a good amount of success on the stage. She has been in two Broadway productions: Burn This and The Real Thing. She has also been in a few off-Broadway productions over the years.
7. She Likes Spending Time Outdoors
Just because Rebecca enjoys life in the big city doesn't mean that she doesn't enjoy nature. When the weather is nice, she loves to get outside and make the most of it. She enjoys doing things like going for walks, going hiking, and relaxing by the water. Being outside is always a great way to disconnect from the hectic nature of everyday life.
8. She Doesn't Have a Large Social Media Following
Despite her work in the entertainment industry, Rebecca has always been a fairly low-key person. As a result, she hasn't built a massive social media following the way some of her colleagues have. At the moment, Rebecca has just 768 followers on Instagram.
9. She's a Friday Night Lights Fan
There are lots of actors who don't like watching TV during their free time because it reminds them too much of work. However, Rebecca isn't one of those people. During a Q&A session with her husband that was featured on the Triplemint YouTube channel, Rebecca shared that Friday Night Lights is one of her favorite shows.
10. She Isn't Afraid to Get a Little Political
There are lots of people out there who are scared to share their political opinions out of fear that they'll receive some kind of backlash. Rebecca, however, has hinted at her political stance through some of her Instagram posts. In the summer of 2020, she shared a post expressing her excitement about Kamala Harris becoming the Vice President of the United States.
Tell us what's wrong with this post? How could we improve it? :)
Let us improve this post!