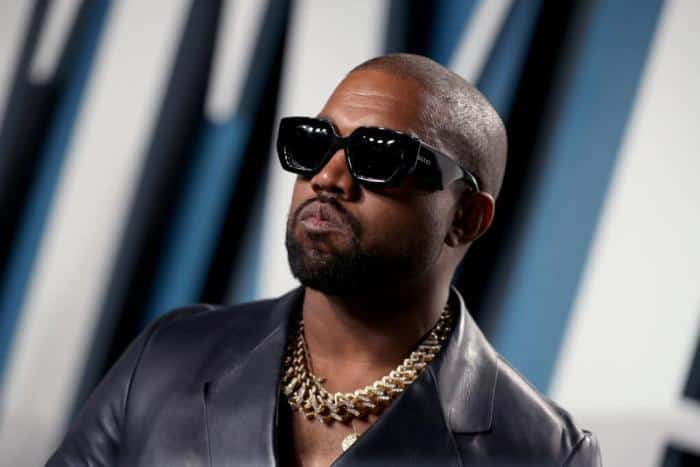 Kim Kardashian and Kanye West are one of the most powerful American couples. Sadly, they could not remain together and separated their ways some time ago. Still, they often see one another for the sake of their children. Most recently, the Keeping Up With the Kardashians star has revealed that her estranged husband has taught her how to become more and more confident in life. Does it mean Kim Kardashian was the least confident lady? She might have had some confusion in her mind when she stepped out to inspire the world. Like other good friends and loving and caring husbands, Kanye West stood by the side of Kim Kardashian and helped her improve her personality and boost her confidence. It eventually led 40-year-old Kim Kardashian to avoid the things that didn't matter to her and to ignore outside opinions during the days of Kimye.
Kim Kardashian's journey of growing a thick skin
Kim Kardashian is thankful to her 44-year-old ex-husband for helping her become what she is today. The Keeping Up with the Kardashians star made an appearance on an episode of the We are Supported by… podcast. Here she shared a lot of interesting things about the rapper. Hosts Monica Padman and Kristen Bell asked several questions. To one of them, Kim Kardashian replied that she had learned to grow a thick skin because of Kanye West. If he wasn't there, it could not be possible for the star to boost her self-confidence.
"I got to a point — and maybe it was being in a relationship with Kanye for a decade and someone that absolutely didn't care about likeability factor or what any of perception of him was as long as he was true to himself," the mom of four told Monica Padman and Kristen Bell. "That taught me so much in the best way of just being me and truly not care as much about what other people thought."
Kim Kardashian calls herself more than enough
Kim Kardashian thinks that she is more than enough and that she doesn't need anyone to raise her kids well and to live her life happily and peacefully. Some years ago, she didn't have this much confidence. It is all because of Kanye that Kim began trusting herself. She identified her own strengths, and now, she considers herself more than enough. During the discussion with Monica Padman and Kristen Bell, Kim Kardashian revealed that she thinks of herself as somebody who is "more vain than the average person." She has greatly evolved into a person who doesn't care about other people. Her happiness doesn't depend on the opinions and thoughts of other individuals. "It is totally okay to change your mind and to want different things and to start off being people pleaser and to ending up not being a people pleaser," Kim Kardashian explained. "Just because you don't mean you're an a**hole."
The SKIMS founder further said that as long as she is doing things in the way she loves, she doesn't need someone's approval to keep doing those things. She says that Kanye West has taught her to live her life in the way she actually wants to, not in the way people want to see her. She feels that she is gaining more and more confidence every day. She does not care as much about other people's thoughts because she knows most of the decisions she makes are good for her family and can guarantee her success, prosperity, and peace of mind.
The love story of Kim Kardashian and Kanye West ended too soon
It is worth mentioning that Kim Kardashian filed for divorce from Kanye West earlier this month. The world was in shock in February 2021 when people came to know that Kim and Kanye were separating their ways after 7 years of marriage. They cited "irreconcilable differences" as the main reason for their separation. They then came to the public to reveal that their marriage had ended. They also provided other details on the status of their marriage and said that they would continue supporting each other. Besides, they are co-parenting their four kids: North, 8, Chicago, 3, Psalm, 2, and Saint, 5. Kim had recently brought her kids to Kanye's listening party in Atlanta for his album called Donda. In this way, Kim Kardashian showed her support for Kanye West despite their separation. The listening event was held on July 22, and Kim Kardashian had visited it with her sister Khloe Kardashian. Kim also told a media outlet that she and Kanye want to maintain the unity of their family so their kids don't feel alone, ignored, and sad.