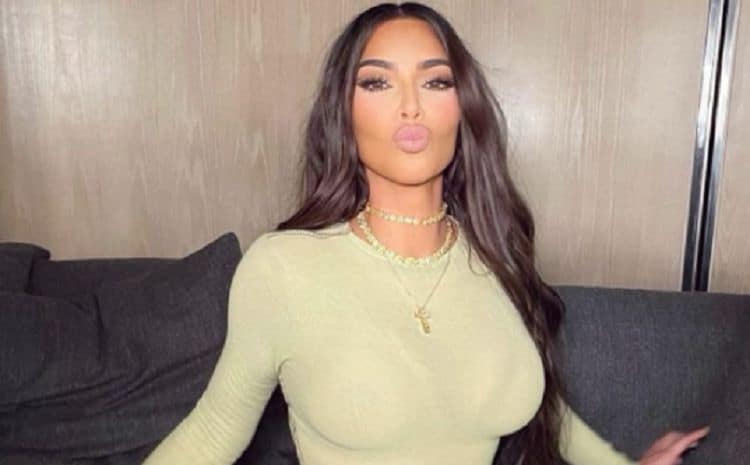 Having a relationship in the public eye can be extremely difficult, and no one knows this better than Kim Kardashian and Kanye West. From very early on in their relationship, the couple has had to deal with lots of people who were very skeptical about their connection. Although there were a lot of doubters early on, the couple seemed to defy the odds by tying the knot. When they welcomed their first child together in 2013, many fans started to feel like Kimye was here to stay. As the years continued, however, cracks in the couple's relationship started to show. Kanye's public battle with his bipolar disorder led many fans to wonder how things were at home. On top of that, it eventually became apparent that the couple may have very different political views.
In 2020, many started to speculate that Kim and Kanye's relationship was on thin ice and most people probably weren't surprised when news broke that Kim had filed for divorce. As we all know, divorce can be very messy and even 'regular' people often spend lots of money going through the process. With all of the assets that Kim and Kanye have, there's no doubt that finances are going to come into play. But just how much is money going to matter in the dissolution of this marriage? Keep reading to find out how much Kim and Kanye's divorce could cost.
What Was The Final Straw?
While it was clear that things probably weren't going too well between Kim and Kanye, lots of people wondered what actually pushed Kim over the edge and caused her to file the paperwork. Kim hasn't publically revealed the cause of the divorce, but people have made plenty of guesses. According to Buzzfeed News, there were a number of things that came into play, but sources believe that Kanye's presidential run along with his public admission that Kim considered aborting North were the two things that really did the trick.
Kanye has yet to speak on the situation since Kim filed the divorce paperwork. Since Kanye is notoriously outspoken, it's somewhat surprising that he hasn't chosen to say anything. At the same time, however, saying too much to the public is one of the things that caused issues in his relationship so maybe he's trying to take a different approach.
Who Is Kim's Divore Lawyer?
Going through a divorce with so much at stake isn't anything to play about and Kim has decided to bring out the heavy hitters. Who divorce lawyer is none of that than Laura Wasserman, a well-known celebrity divorce attorney. Wasser has handled several other high-profile divorces including the split between Brad Pitt and Angelina Jolie. Wasser earned her law degree from Loyola Law School and she went on to join her father's practice, Wasser, Cooperman & Mandles.
What many people don't know is that Kim and Laura have worked together in the past. Laura was the attorney that Kim hired to assist her through her first divorce after her brief marriage to Kris Humphries. If there's anyone who can help ensure that Kim and Kanye's divorce is as quick and painless as possible, it's Laura.
How Much Will The Divorce Cost?
Money is usually one of the first things to be brought up in any divorce, but in Kim and Kanye's cast it's an even bigger issue. According to Distractify, the divorce could cost the couple a whopping $2.5 million. While that sounds like a lot to most people, it's not much more than a drop in the bucket for the famous pair. Together, the couple is worth more than $2 billion. Initially sources reported that prior to their marriage, the couple signed a prenuptual agreement that stated that Kim would recieve $1 million for every year the couple stayed married. If this is true, she will be entitled to $7 million. However, some sources have since denied that Kim and Kanye have a prenup.
Either way, the couple has acquired some joint assetts during their marriage that they will have to figure out what to do with. For example, they will need to come to an agreement on who gets to keep the properties they bought together, particularly their mansion in Callabassas. Custody of the couple's four children could also prove to be a difficult subject for them to agree on.
Hopefully the two can work things out amicably without things having to get ugly. The last thing either one of them probably wants to deal with is a messy divorce that ends up all over the blogs.