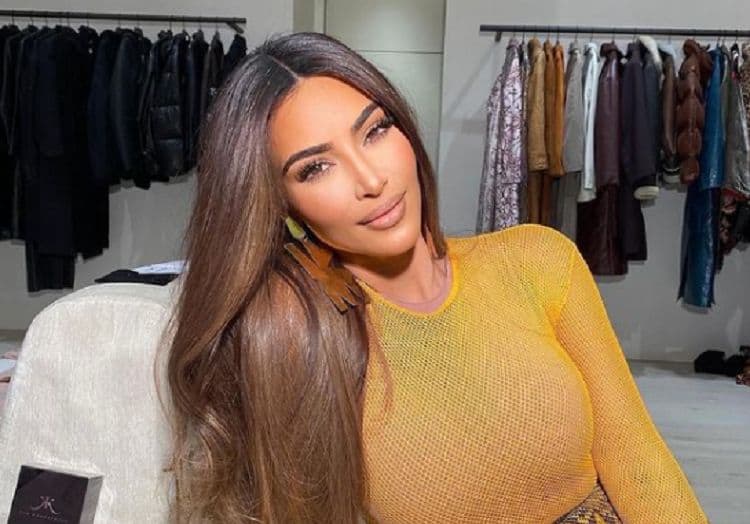 From the very moment she stepped into the spotlight, Kim Kardashian has faced lots of judgement and criticism from people all over the world. While many people argue that Kim Kardashian is famous for no reason, she has done her best to use her fame to help other people. In recent years especially, she has worked hard to use her celebrity status as a way to raise awareness to important causes. She has shown that she isn't afraid to speak up when it comes to things she believes in. If you haven't been keeping up with Kim K, you may be surprised to know just how many good things she has done. Keep reading to learn about five awesome things Kim Kardashian has done for the world.
1. She Advocated For Alice Marie Johnson's Release From Prison
Kim's late father, Robert Kardashian, was a successful lawyer and Kim seems to want to follow in his footsteps. She has expressed that she wants to work towards becoming a lawyer. Prison reform has become one of the causes she has become most passionate about over the last few years. She has used her platform to raise awareness to several cases to help convictions be overturned. One of her most notable accomplishments was assisting in the pardon of Alice Marie Johnson. Alice was arrested in 1993 and convicted three years later. She was sentenced to life in prison for her involvement in a drug ring in Memphis.
Many felt the sentence was too harsh, especially because there was no proof that Alice ever made or sold drugs and she denied doing either. In 2018, Kim met with president Donald Trump on Alice's behalf. Alice was released from prison in 2018 after serving 21 years.
Kim was also instrumental in getting Cyntoia Brown released from prison. Cyntoia was sentenced to life in prison when she was a teenager for murdering a man she met while doing sex work. According to Cyntoia, she shot the victim in self defense while fearing for her life.
2. She Has Made Donations To Disaster Relief
It's no secret that Kim has plenty of money, and she has made it a point to use it to help others. Over the years she has Kim has donated millions of dollars to disaster relief. After Hurricane Harvey in 2017, Kim donated $500,000 to hurricane relief. In 2017, she also helped raise millions of dollars for disaster relief in Puerto Rico after Hurricane Maria left the island devastated. In 2018, Kim and Kanye donated $500,000 to relief efforts in California after the wild fires.
3. She Raises Money For The Dream Foundation
When Kim K says something, people all over the world listen. As a result, she tries to use this ability wisely. She encourages celebrities do donate their clothes to charity, and this is something she often does herself. Over the years, she has donated several clothing items to help raise money for the Dream Foundation. According to the organization's website, "Dream Foundation serves terminally-ill adults and their families by providing end-of-life Dreams that offer inspiration, comfort and closure."
4. She Has Spoken Out In Favor Of LGBTQ+ Rights
Kim Kardashian has been a proud supporter of LGBTQ+ rights since she stepped into the spotlight. She has always considered herself an ally and has close relationships with several people in the community. In 2012, she made headlines after showing support of Barack Obama's endorsement of same sex marriage. With that being said, however, Kim has also been accused of being homophobic. The most notable accusation came in 2018 when she referred to model Tyson Beckford as "sis" after he bodyshamed her online. Kim addressed the allegations and insisted that she was not and never has been homophobic.
5. She Donated To The Armenia Fund
Kim has Armenian ancestry on her father's side and she feels a very close connection to her roots. In October of 2020, she made a pledge to donate $1 million to the Armenia Fund. In an Instagram video she said, "I've been speaking out about the current situation in Armenia and Artsakh and having conversations with so many others to bring further awareness to the crisis that we cannot allow to advance. My thoughts and prayers are with the brave men, women and children. I want everyone to remember that despite the distance that separates us, we are not limited by borders and we are one global Armenian nation together." She also encouraged fans and followers to donate. She explained that the money would he used to help civilians who were displaced due to conflict in Armenia.