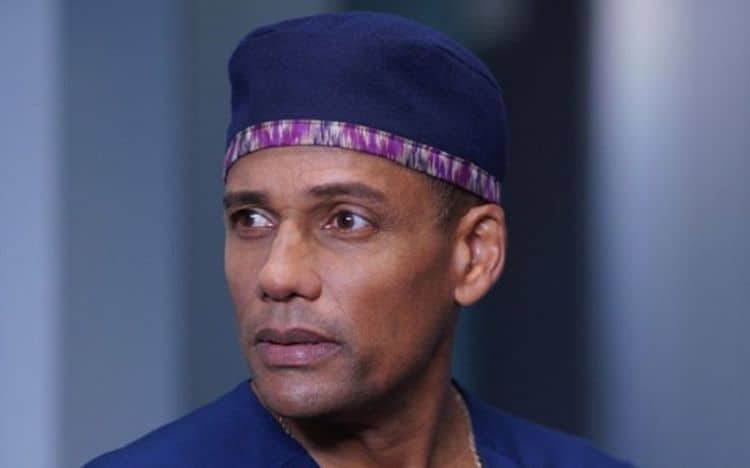 Hill Harper is an actor and writer whose real name is Francis Eugene Harper and he also goes by the name of F. Hill Harper. He was born in Iowa City on May 17, 1966. His first role in television was in the Fox series 'Married…. with Children' in 1993. He then made his film debut in the 1996 movie 'Get on the Bus'. This movie was directed by Spike Lee and Harper played the role of a UCLA film student. Since then he has worked in many television series and movies. He is now probably best-known for his role in 'CSI: NY' in which he played Dr. Sheldon Hawkes from 2004 to 2013.He also played this character for one episode of 'CSI: Miami' in 2004. Most recently, he is playing the role of Dr. Marcus Andrews in 'The Good Doctor' which was aired for the first time on September 25, 2017.
Here are five more things you might not know about Hill Harper.
1. He Has Won Three NAACP Image Awards
Throughout his career, Hill Harper has received nominations for many awards. Between 2008 and 2010, he won the NAACP Image Award in the category of Outstanding Actor in a Drama Series for three consecutive years. These were for the role of Dr. Sheldon Hawkes in 'CSI: NY'. Further to these awards, Hill Harper was also named in the People magazine as one of the 'Sexiest Men Alive' in both 2004 and 2014.
2. He Had Thyroid Cancer
Hill Harper once suffered from thyroid cancer. However, rather than letting this be a negative experience, he used his illness for the better. He spent time researching how skin products can affect the human system and used his findings to create an all-natural range of personal skin care products for both men and women. This line of products is called 'Be the Architect'.
3. He Has Written Six Books
Between 2007 and 2013, Hill Harper authored six books. His first book was called 'Letter to a Young Brother: MANifest Your Destiny' and this was published in 2007. In 2014, his last book was released and this was titled 'Letters to an Incarcerated Brother: Encouragement, Hope, and Healing for Inmates and Their Loved Ones'. In addition to his own book, he also contributed to a book published by Enitan Bereola in 2014. 'Gentlewoman: Etiquette for a Lady, from a Gentleman' discusses feminism and contains commentaries from Hill Harper.
4. He Appeared in a Political Music Video
Although he is not typically associated with the music industry, Harper has appeared in a music video to support presidential candidate Barack Obama. The 2008 music video was produced by will.i.am and was called 'Yes We Can'.
5. He Has Three Ivy League Degrees
Hill Harper is very academically gifted. In fact, has three Ivy League degrees. He graduated magna cum laude with his first degree from Brown University in 1988. He then attended Harvard Law School from which he graduated with a J.D., cum laude in 1992. Finally, he obtained a Master of Public Administration degree when he attended the John F. Kennedy School of Government, which is part of Harvard University.
Save
Tell us what's wrong with this post? How could we improve it? :)
Let us improve this post!