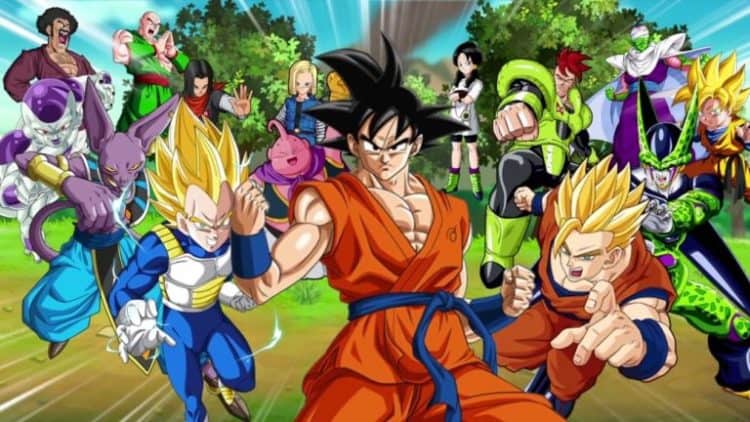 There should definitely be a caveat to these videos if you have to write about them since it's going to be a while before a person can stop laughing to really get the words down and in an accurate manner. So the question posed by a lot of people was what went wrong with Dragonball when it became a live-action movie. The better question was why did it become a live-action movie in the first place. Seriously, it's a good idea, but it had so many flaws to it that one has to wonder just how in the world half of the stuff that didn't make sense wasn't caught before it was allowed to leave the editing phase and before it was marketed as a complete movie. There were so many errors to it that one has to wonder if the person that made the movie had ever watched Dragonball or had just perused it for five minutes before thinking that they had enough to go and were able to move forward. The director, James Wong, has created a few great movies in his time, but without knowing that much about a movie or the material that's gone into it, there ought to be a rule that states that a director might have to go on a binge and watch at least one weekend's worth of material before really diving into the project. Or maybe seek input from those that have an idea of how the movie should go instead of taking off on your own tangent and creating something that's going to leave fans in an uproar about the director's qualifications, or lack thereof.
First, let's say that James Wong is a very capable director, but it's fair to say that he should have sat on the sidelines for this one, or asked someone that knew anything about the series. Dragonball is, after all, a fan favorite when it comes to anime and manga, so it was only natural that the fans would rip this movie to pieces since it not only whitewashed a few of the characters in a big way. Many would likely agree that it really did a big disservice to those that have been following the series for a while. It's a little more confusing to think that Wong actually managed to look at some of the anime and had the chance to look over the story for a while before really acting on what was there, and yet somehow this is still what came of it. One can almost think that about ninety percent of what he took in was virtually ignored since the movie was only loosely based on Dragon Ball and took a few elements that fans might have recognized but mangled them in such a way at this point fans have actually disavowed the movie and want nothing to do with it. Even those that didn't know that much about Dragon Ball before watching the movie are likely to think that it could have used something special to make it worth the watch. But despite not being irredeemable the movie is still something that's best left on the shelf and simply forgotten for a while since bringing it up around Dragon Ball fans, or even anime fans at this point might still be kind of a sore subject.
It would be intriguing to know just what was going on during the pitch with this movie since the whole idea being Dragon Ball is something that begs that the source material be used as much as possible to really bring out the story in order to get the fans behind it and tell a tale that might be considered as one of the best of the year. Seriously, not being a Dragon Ball fan myself, as anime isn't really my thing, I can still say that having watched several episodes of Dragon Ball that the movie could have benefitted from the input of fans and those that have in-depth knowledge of how the story should go. But with so many directors apparently feeling no need to ask anyone about a subject that they have little to no knowledge of this is what happens. Whether it's pride or a sense of accomplishment that keeps people from asking for help when they're presented with something that they don't fully understand, the result is usually something like this, a presentation that fans can't get behind and others just can't understand. Had the movie still been good enough to warrant a stout defense from the viewers, the hardcore fans might have had to give just a little ground in order to balance out the arguments. But there's not a lot of defense for this movie since it deviated so wildly from the source material. Sometimes you've got to cut your losses and admit that the movie was just that bad.